Learn how this exclusive Indonesian hotel maximised its occupancy and revenue with STAAH.
---
The Luxton Bandung is an exclusive 4-star hotel conveniently located in the heart of Bandung [Indonesia] within walking distance to factory outlets, shopping malls and an entertainment complex. The Bandung business and other local historical places are also easily accessible from The Luxton.
Ideal for leisure travellers, including families, The Luxton boasts a swimming pool, kids area, bar, spa, gym and great food at its restaurants. Business travellers have eight spacious and well-equipped conference rooms to choose from. Its 114 guest rooms feature modern amenities and warm décor.
A single platform to control it all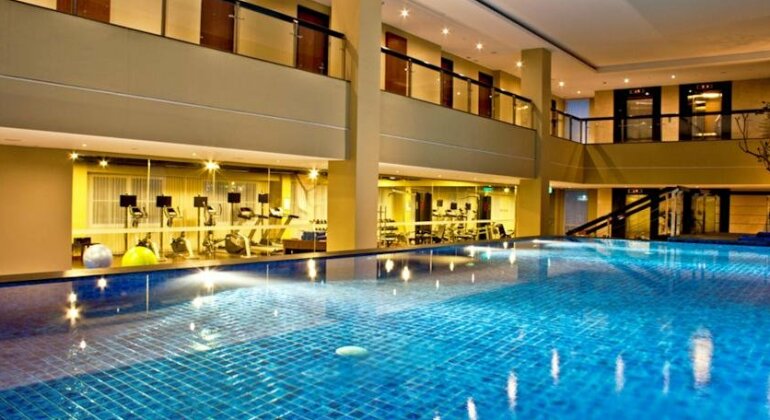 Prior to joining the STAAH network, the hotel faced the challenge of managing a large number of rooms across various channels on the extranet, as well as keeping across rates of competitors in a highly dynamic environment. This made it difficult to maintain an accurate inventory of available rooms at all times and missed opportunities to capitalise on rates and inventory available was not uncommon.
Direct bookings was another place where there was a gap.
STAAH significantly helped to iron out these issues by making inventory and rates management seamless through the STAAH Channel Manager while the Booking Engine was an easy integration into their existing website and has quickly become the hotel's most profitable channel.
Easy monitoring and use
STAAH came highly recommended by other hospitality professionals. And it did not disappoint The Luxton Bandung team.
The STAAH Booking Engine is a comprehensive solution designed to enhance every step of the direct booking process. This includes attracting users to the website and seamlessly converting them into guests. The implementation of the booking engine has not only facilitated commission-free bookings for the hotel but also led to a significant increase in overall reservations.
The STAAH booking engine's performance is enhanced by RateSTalk and WatchMyRate features. The former helps property owners to keep track of up to five competitors' rates in real-time while the latter allows rates from up to five OTAs for the same room type to be shown to guests ensuring they have an easy way to compare and book.
Making life easy and profitable
10% increase in online bookings
The single-click update of rates and availability via the STAAH channel manager was a winner for The Luxton Bandung team, making a previously complex and highly time-consuming administrative task a breeze. Combined with the analytics available from the platform that is easily viewable on a dashboard, the positive result is clearly visible to all – a 10% increase in online bookings.
An increased proportion of bookings comes from the commission-free direct channel, i.e. the website booking engine. This reflects in the hotel's profitability.
---
Wrapping up the STAAH experience is its customer support. Whilst its robust technology ensures that there are few issues, but when an issue is raised, it is quickly dealt with via the STAAH team. This along with the fact that one can rely on STAAH to deliver bookings and increase revenue profitably is why The Luxton Bandung team would recommend other hoteliers to adopt it.