Are you new to channel management? Not sure what a channel manager is or whether it's right for your property? Then you've come to the right place.
Here we've picked out some of the most important and commonly asked questions to create this handy Beginner's Guide to Channel Management.
But first…
A brief history of the channel manager
Channel management is a relatively recent concept, having been developed in the mid-2000s by pioneers including our founder, Gavin Jeddo, who launched STAAH in New Zealand in 2008.
As is so often the case, necessity was the mother of this particular invention. Hotel channel manager software emerged in response to the growing number and popularity of online booking websites which came about as a natural evolution of the traditional high street travel agents. Hotels and other accommodation providers found it increasingly difficult to manage availability and bookings across multiple sites and so the channel manager was borne to solve this precise problem.
Fast-forward the best part of a decade and today channel management is widely used by accommodation providers in advanced economies such as Australia, New Zealand, the UK and USA. In developing countries like India adoption is growing but it's far from universal, with hotels in the largest cities much more likely to use one than properties in smaller cities and rural areas.
What is a channel?
A 'channel' is a third-party website, often referred to as online travel agent (OTA), which allows users to search and book travel amenities such as accommodation and flights. These channels charge a fee for marketing your property and processing bookings on your behalf, usually based on an agreed commission (fixed percentage of the booking value, typically 10-20%).
There are countless OTAs, ranging from niche operators serving a specific country or region to hugely popular mass-market sites such as Agoda, Booking.com, Expedia and TripAdvisor.
How important are these channels?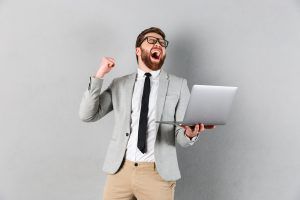 OTAs are extremely popular with both leisure and business travellers. According to a 2014 Google study, 22% of guests start their search on an OTA website, whilst 23% start on a search engine (where the OTAs spend considerable sums to ensure they stay on top). Just two OTAs – Booking.com and Expedia – control a huge proportion of all online hotel bookings, with their collective market share forecast to rise to 94% by 2020.
For hotels, OTAs can dramatically increase distribution and therefore potential bookings. Unless you are a well-established brand with deep pockets, you will find it difficult to prosper through direct channels alone. OTAs invest huge sums to attract huge numbers of visitors to their websites and convert 'lookers' to 'bookers'.
What is a channel manager?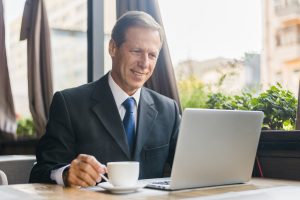 A channel manager is an application, usually cloud-based, that distributes your property's rooms, rates and availability to all connected channels (e.g. your booking engine and OTAs). STAAH's application is called Instant Channel Manager.
When a booking is made on any channel or changes are made in the channel manager, all channels are updated accordingly. The channel manager's purpose is to ensure all channels have up-to-date and accurate rates and availability at all times.
How does a channel manager work?
Channel managers use an API (Application Programming Interface) to exchange data with channels and other connected platforms, such as property management systems (PMS) and central reservation systems (CRS). STAAH's channel manager uses a two-way XML interface.
Do I need a channel manager?
This depends on the complexity of your rates strategy and the number of channels you work with. The more complex your rates are and more channels you have, the more beneficial a channel manager will be. This is because the channel manager centralises and automates the process of updating channels – something which otherwise has to be done manually by logging into each channel's management system.
A good channel manager will, therefore:
– Increase efficiency by removing the need to change rates and availability on every channel individually.
– Increase distribution by allowing you to add more channels easily.
– Prevent errors caused by manual, human data entry.
– Provide tracking and reporting by automatically calculating bookings and revenue by channel.
The Bawa Group previously had no channel manager. But, having used STAH for the last three years, their Revenue Manager, Harmit Kaur, says she wishes they had started earlier:
"The channel manager has brought so many benefits beyond updating rates and availability. For example, pooled inventory ensures all our rooms are promoted on all channels automatically. And the mobile app means I can make changes and check bookings wherever I am."
Deciding which features are most important to you will help when deciding which channel manager meets your needs and represents the best overall value. However, there are certain features which are universally important, including:
– Integrations – check that the channel manager is connected to all the platforms you need, including key OTAs and your PMS / CRS.
– Update speed – how quickly the channel manager can send and receive updates is extremely important and a provider should be able to give you accurate data.
– Insight – make sure the platform provides detailed analytics showing how each channel is performing.
– Mobile – iOS and Android apps will allow your team to manage and monitor your property when out of the office.
– Global – make sure the channel manager supports different currencies and languages.
– Service and support – having the right technology backed-up by local contacts will make the difference when you have a question or need help.
– Reviews – check-out customer reviews to see what others' experiences have been. You can read more than 130 reviews from our customers on Capterra.
The Umaid Group has four properties in Jaipur, averaging 40 rooms per property. RanVijay Singh Rathore, the group's owner, is very online savvy, sets very high standards for his technology partners and works with more than 70 OTAs:
"I tried many channel managers before I found STAAH in 2013 and I have no intention of changing again. Having so many OTAs, the STAAH channel manager has made my life much easier. The platform's features and the quality of customer support are both excellent."