Booking Suite announced discontinuation of its technology from 30 November 2020. If you're a customer, what are your alternatives?
---
Effective 30 November 2020, WebDirect, BookingButton and RateIntelligence by Booking Suite will be shelved. A quick research shows there is no dearth of options to replace them.
But you probably want something that does what Booking Suite did – and more. This blog pens down 4 reasons why STAAH's ConvertDirect Booking Engine and Instant Website solutions are the ideal replacement.
1. It connects to all channels your property needs to be seen on.
With more than 200+ connections, STAAH's ConvertDirect Booking Engine  and STAAH Channel Manager is a perfect place to centralise your online strategy and manage your inventory across multiple online channels.
STAAH ConvertDirect Booking Engine is connected with all major online channels, and offers integrations with a number of PMS systems. When integrating and connecting, you are fully supported by a STAAH partner services team member to ensure the transition is seamless and none of your existing connections via Booking Suite are lost.
2. Flat fee for all bookings.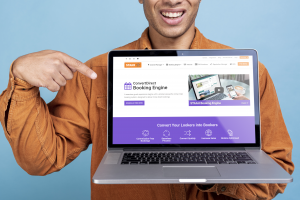 Offered as a "free" product, Booking Suite took availability information from Booking.com and charged properties 10% for all direct bookings. At STAAH we do things a little differently, charging you a flat monthly fee for unlimited bookings. We will set you up with our InstantSite website builder (at no cost) with the ConvertDirect Booking engine. As you sing your way to the bank with a commission-free direct bookings bonanza, we dance with you as your happy partners in success.
3. Powerful and intuitive technology.
Its ease of use and connection to Booking.com won Booking Suite a place in the software heart of many properties. Designed by one-time hoteliers and passionate techies, STAAH has similar leanings. While the technology is smart enough to guide a property's revenue growth, it is easy for anyone in the team to understand.
What sets STAAH apart is the add-ons. You can go a lot further in converting lookers on your website into guests through features such as smart competitor tracking (RateStalk), rate comparison for users (WatchMyRate), Promo Codes, Deals, etc.
STAAH ConvertDirect Booking Engine is available in multiple languages and currencies. You can customise it to fit into your branding guidelines and within your existing website. Or you can combine it with STAAH's InstantSite website for a one-stop solution for all your direct booking needs.
4. Trusted name in hospitality bookings.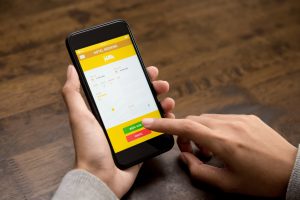 STAAH has fueled the growth of its hospitality partners for more than a decade via its channel managers, booking engines and other technologies that are geared to improving revenue. Reliable and trusted, STAAH has more than 10,000 advocates around the world in the form of partner properties who would vouch for its reliability and performance.
To conclude
Keen to know more about STAAH ConvertDirect Booking Engine and InstantSite website? How the can drive up direct bookings without hefty commissions? Schedule a FREE demo no-obligation demo.
Find out how these hotels saw success using STAAH Booking Engine.