Continuing the trend of bringing you the best, here is a quick list of the latest product updates, enhancements, and features, that you should take note of.
---
Secure Payment Options

You can offer your guests to make secure payments from either of these two options Property Form or Guest Form.
This is only available for properties that use payment gateways.
Property form
Property completes form within the STAAH extranet first
The payment link is auto-generated and sent directly to the booker
The guest receives the payment link, and all payment information (amount, reference etc) is pre-populated.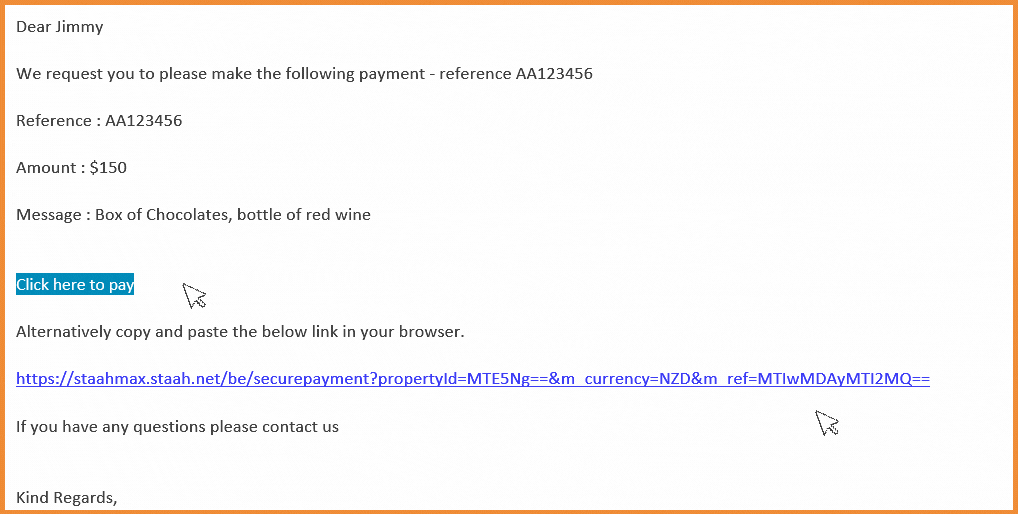 ---
Guest form
The guest form link is manually sent to the payer by the property
The guest is required to complete the payment form
This option provides the payer with more flexibility and is not restricted to a set time frame. Some properties have created a link/page on their website so guests can make payments.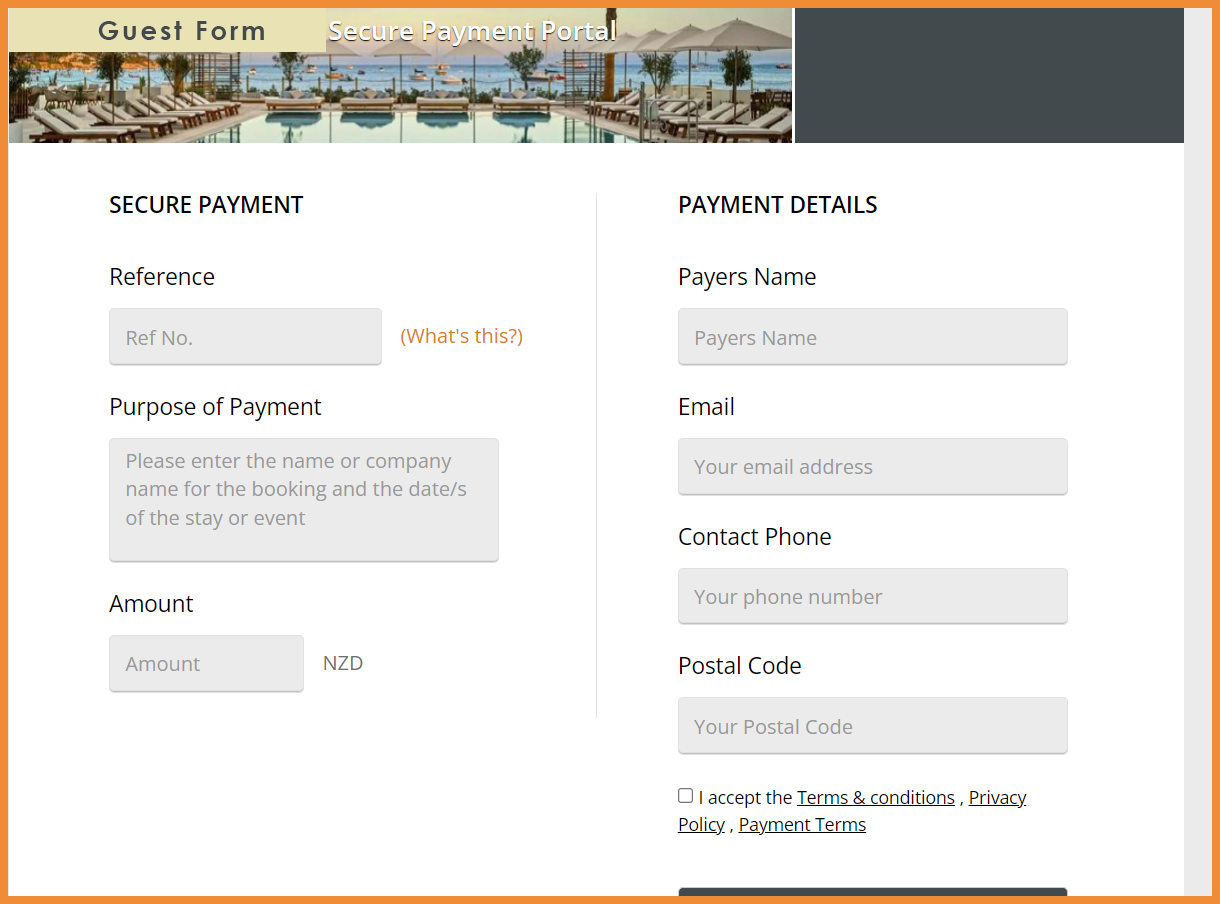 Find out more about Secure Payment here
---
MAX Booking Engine Group Widget

The booking engine widget allows you to redirect a booker from your website to the booking engine. The booker will select the check-in/check-out dates from the website, once diverted the booking engine will display available rooms/packages for the selected dates.
Groups can now view all properties in one page and customise the colours of their Booking engine via MAX extranet.
Things to know:
The group widget will display all properties linked to the group.
All property options are available in the widget.
If a user selects 'All properties' the booker is diverted to a page that will display all properties within the group in a tile display
Properties are displayed in alphabetical order
Individual property widgets create at the property level only
Adult/child search option available at property level only
Properties that have adult/child search option enabled, this is included in widget (Group and property level)
All property option includes check-in/check-out dates and promo code in widget
The Booking engine script has in-built widget. The website developer adds the script, the buttons are auto populated.
Existing customers have a custom-built design and will not see option to customise. Please contact your local Partner services team.

Booking engine widget script: generates the booking engine widget for your website. Use this tab to provide the widget and booking engine for your website development.
Edit: Customise the setup of your booking engine
Preview: A preview of your widget and booking engine, allows you to view any changes you have made to customization.
For more information read here
If a property wants to manage via STAAH, kindly contact support@staah.com
---
 MG Group new channel on OTA Promotion

OTA promotion feature now allows a property to setup promotions on MG Jarvis via MAX extranet.
You can set up promotions such as
Basic
Early Booker
Last Minute
Free Night
This feature supports creating NEW promotions created in MAX extranet.
Find out more about OTA Promotions in STAAH here
---
Promo Code Discount

A change to extra guest charge for Promo Code and WMR (Watch My Rate) on MAX Booking Engine has been made.
All discounts on Promo Codes and WMR (Watch My Rate) will take extra guest charges into consideration. This means, if there is an applicable extra guest charge, a discount will apply to the Room Rate and the applicable extra guest charge.
---
Pending Bookings

What are pending bookings?
This is specific to properties with Payment gateway integration. A feature that will alert properties of any bookings made via the MAX booking engine that is pending.
Benefits?
Property can check bookings that are not confirmed
Property can check payments that have been received
Properties can contact guests to check if the booking is required if left pending
---
Mandatory Password Change Notification Update

When the user logs in, they will see a pop-up which indicates the password is about to expire.
The pop-up alert is visible 6 days prior to password expiry and is seen each time the user logs in until the password is changed.
---
If you have any questions related to the above enhancements feel free to contact your local support team who can assist you at support@staah.com