One of the easiest medium to engage with customers, Instagram actively adds new features every month that can attract conversion.
---
Instagram is not only popular among the millennial, but is also a go-to platform for influencers, travellers, bloggers, online bookers, backpackers, social media lovers, et al., and thus being active on this channel can be hugely advantageous. A lot many of these users can also be your guest reviewers, thereby creating brand awareness for your property!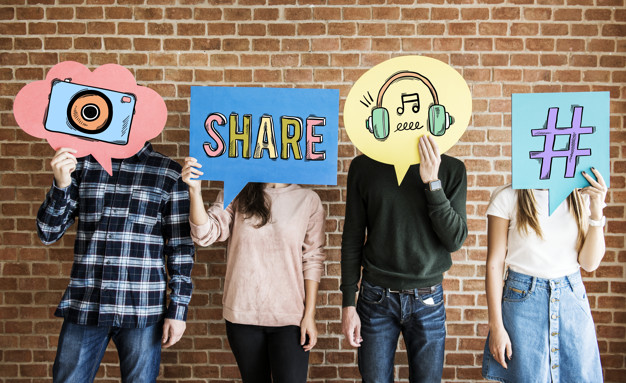 Here are 10 easy ways to get more engagement on your Instagram stories:
1) Use IGTV for long videos:
IG TV is the hottest and trending feature lately on Instagram, and through this feature, you can now upload videos that are longer than 2 minutes. The video can be posted like a normal post and the viewer can watch the full video by clicking the "continue watching" option.
Accommodation providers can make use of this feature to post property videos, room videos, guest testimonials, event videos thereby attracting more views and engaging the audience by encouraging them to continue watching full videos. Also, this medium is great for re-posting the videos and also linking to your YouTube channel videos.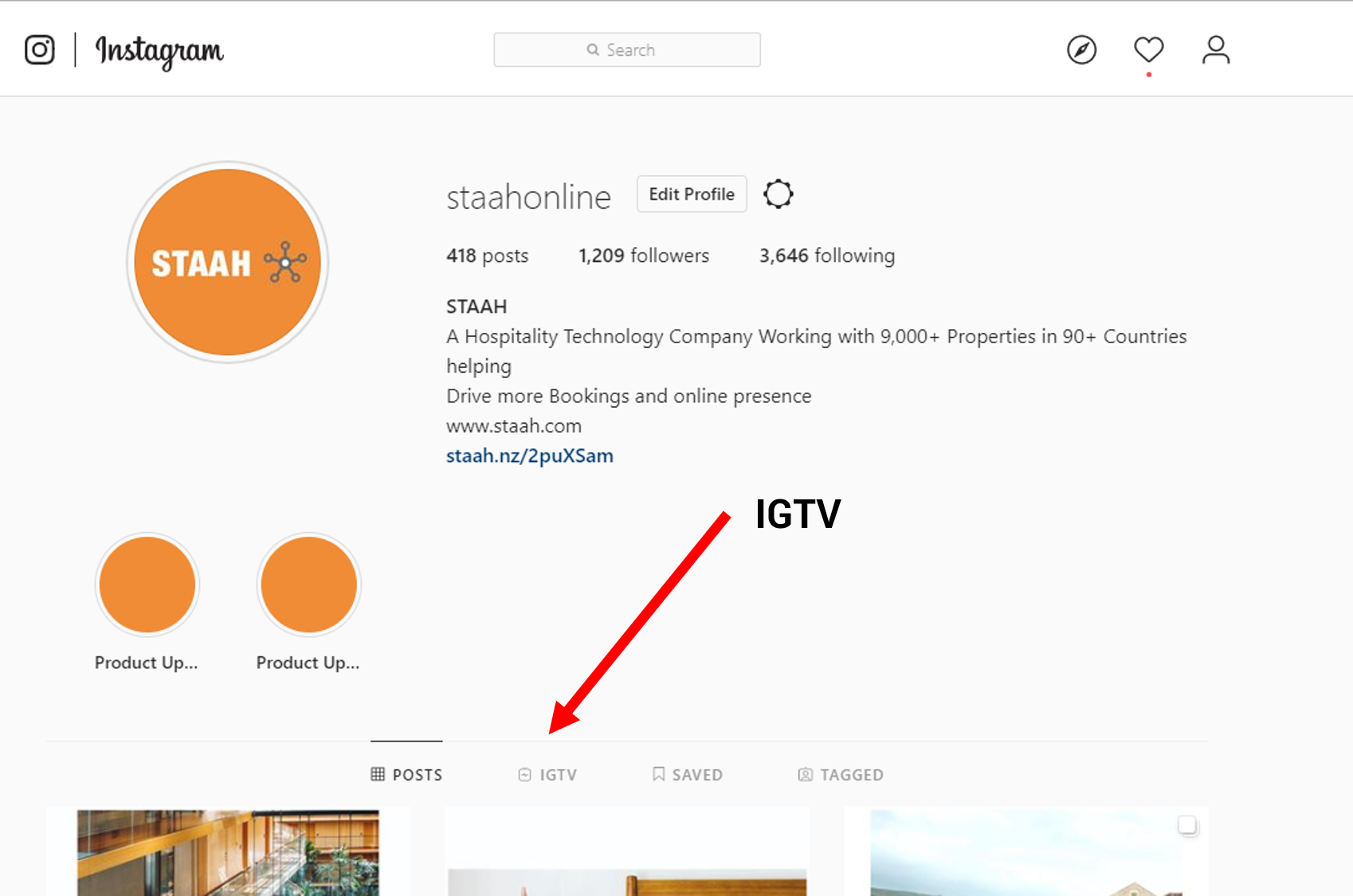 2) Add polls on the Instagram story:
Adding polls to your Instagram story by asking a question can help create engagement and make your account more active. Relevant content and engaging through fun is always a hit with the audience. This will increase engagement with your followers and they will respond often.
The results can be a follow-up post and as an Instagram story; as that will engage viewers further, seeking answers to the poll questions.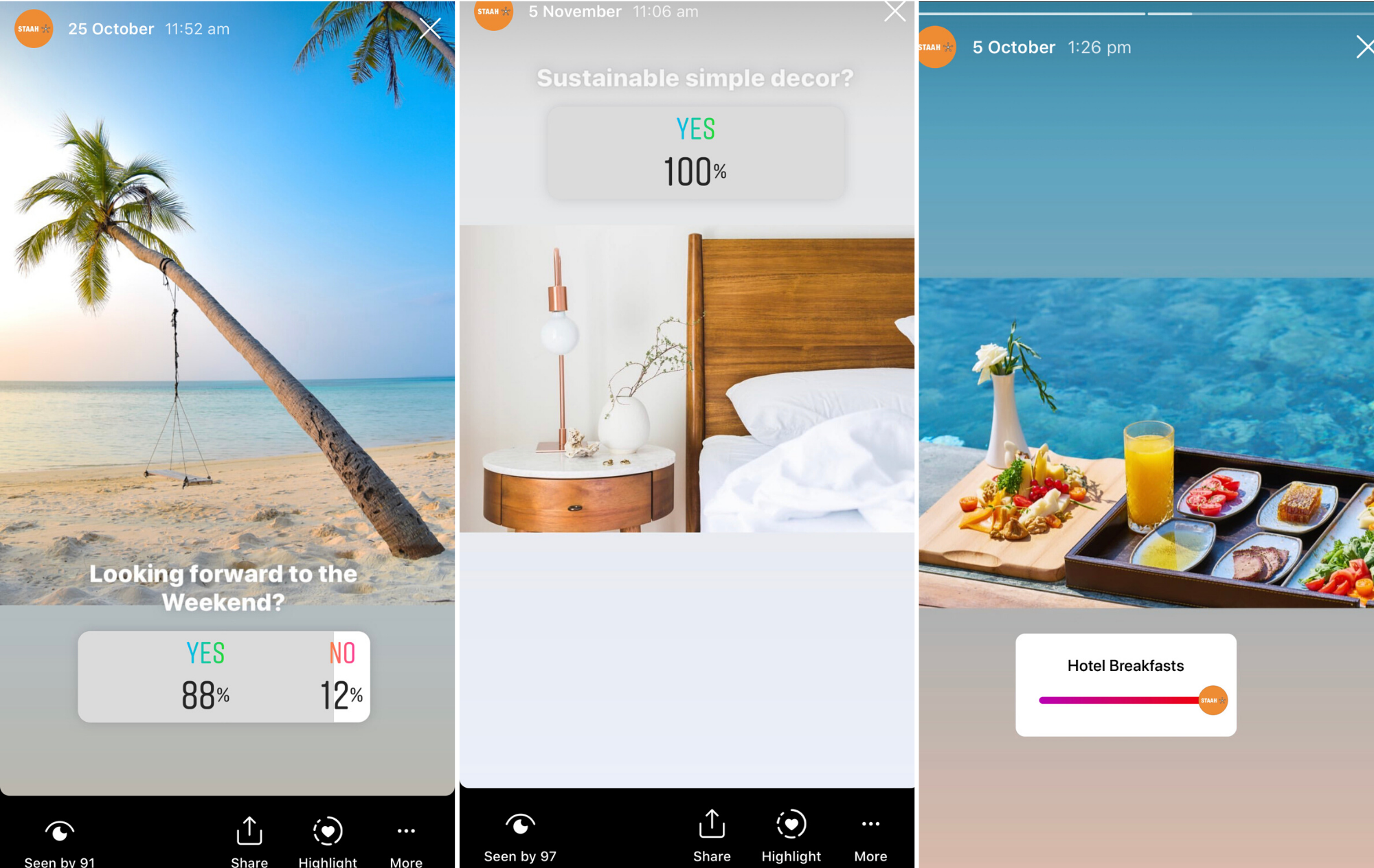 3) Use GIFs and Action Stickers:
Instagram has a vast library of gifs and stickers which users can view and react with. There is a like scroll sticker which is a current trend and can be used to engage with your followers.
4) Add Hospitality related quizzes: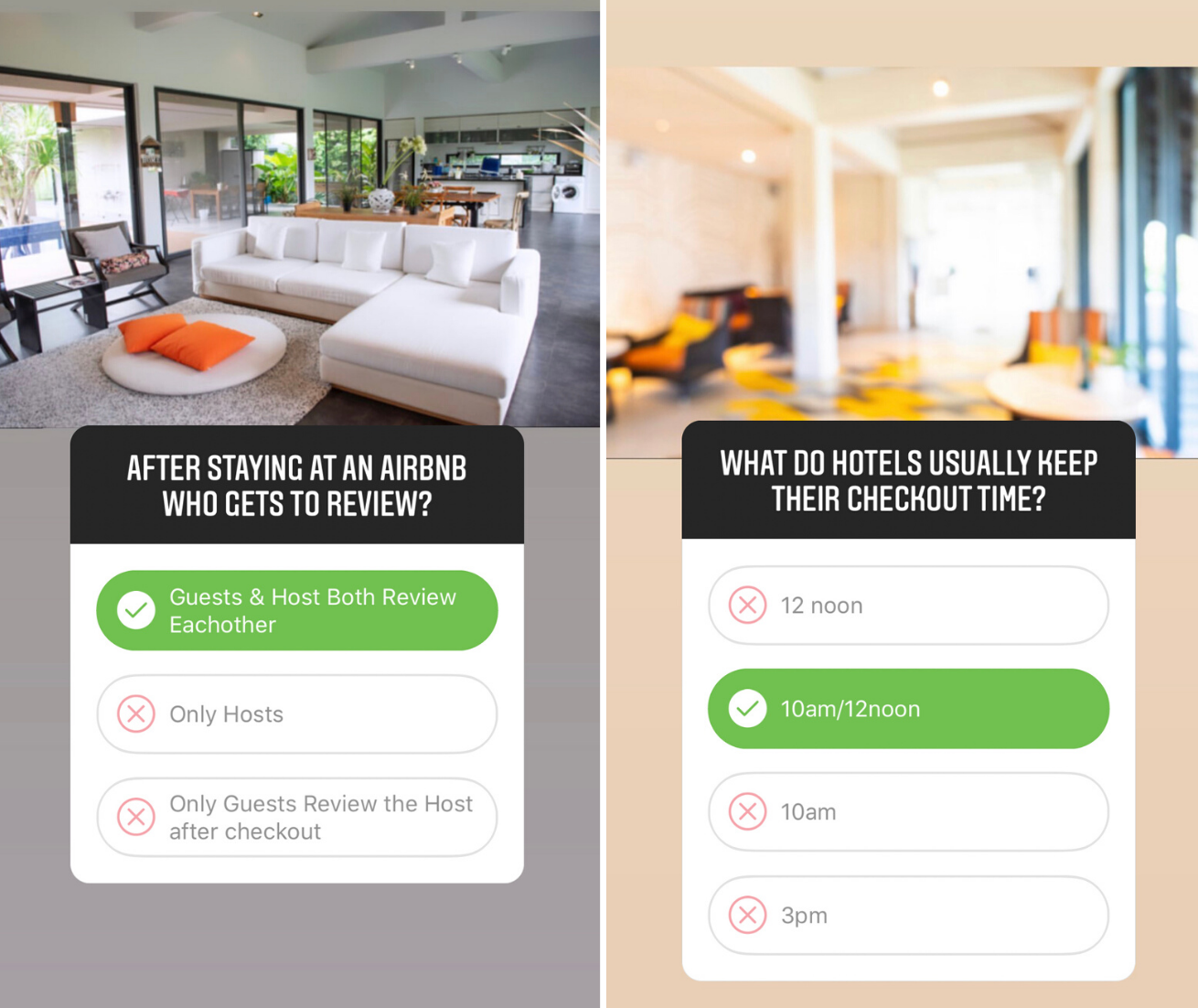 In your Instagram story, you can also add quiz questions for your followers to answer. Create contests and announce winners through these stories. A sure shot way to attract people and encourage participation.
5) Add Swipe up links to websites/Landing page forms to Convert:
If you have more than 10,000 followers then Instagram allows you to add links on your Instagram story. So you can post a deal and a swipe up link which appears at the bottom will take the guest to your landing page. This feature is very helpful for conversion.
If your account has a lower number of followers than 10,000; you can still add the link to your profile bio.
6) Add Highlights on your Profile:
Instagram stories are only available for 24 hours. And you can track who all viewed and reacted to your stories.
If in case you feel that some of your audience have missed viewing the story, with this feature, you can mark it as "Highlights" and it will then reflect on your profile which anyone can view, anytime.
The best part about this feature is you can rename your Highlights. For example, you can create Highlights for your Hotel like branches, facilities, events, etc. You can also edit Highlight thumbnails to make them more appealing.
7) Add Link in Bio:
Adding a link in the bio and posting it also on your story creates engagement. If the user is really interested, they will go to your bio just to visit or claim the offer. It's a great way to target customers and create engagement.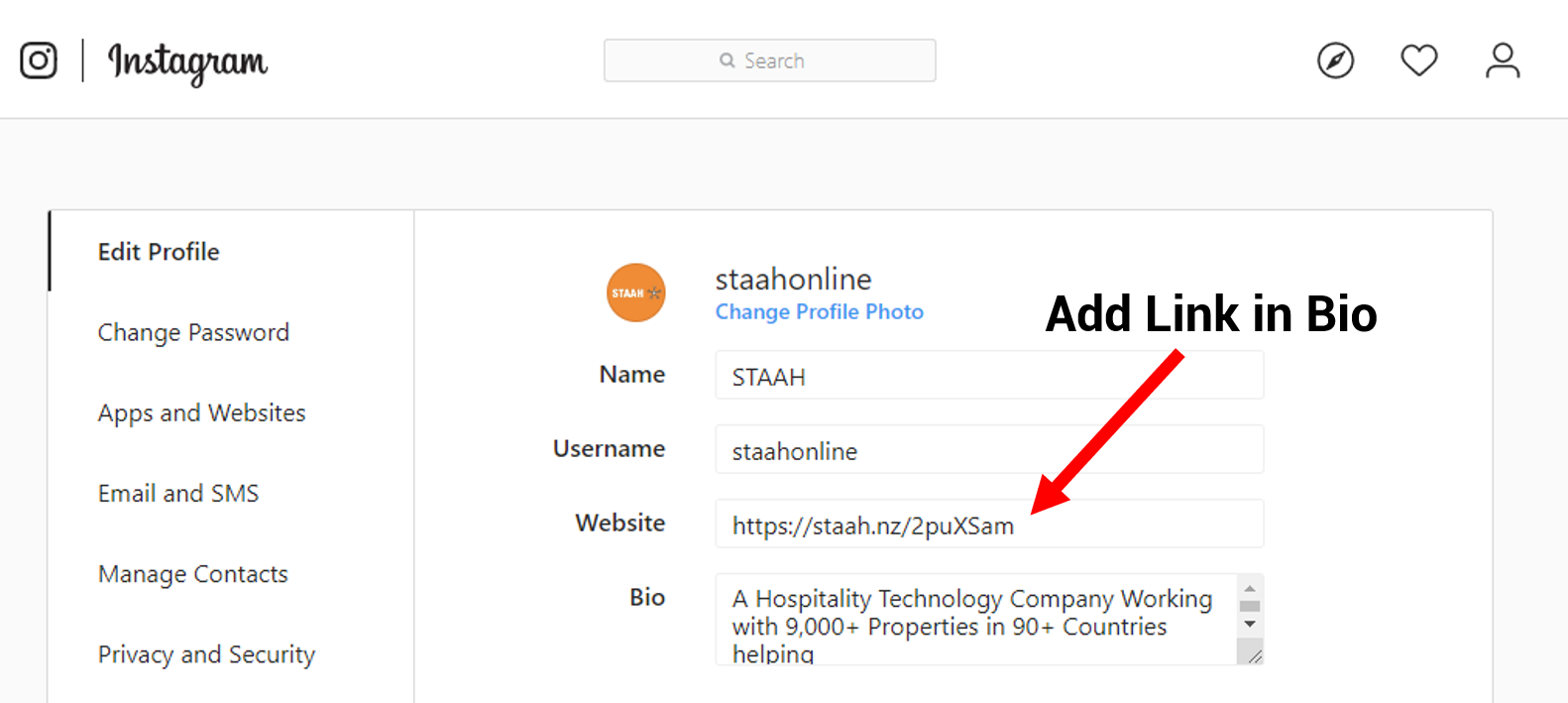 For example, if you post a Christmas package deal as a post and in your story, but if you don't have 10,000 followers, you won't be able to add a link where guests can claim it. However, you can add offer links, website links, landing page links in your bio anytime and ask your guests to check "Link in Bio" which can make them visit your hotel website to view the offer.
8) Retarget via Sponsored Ads: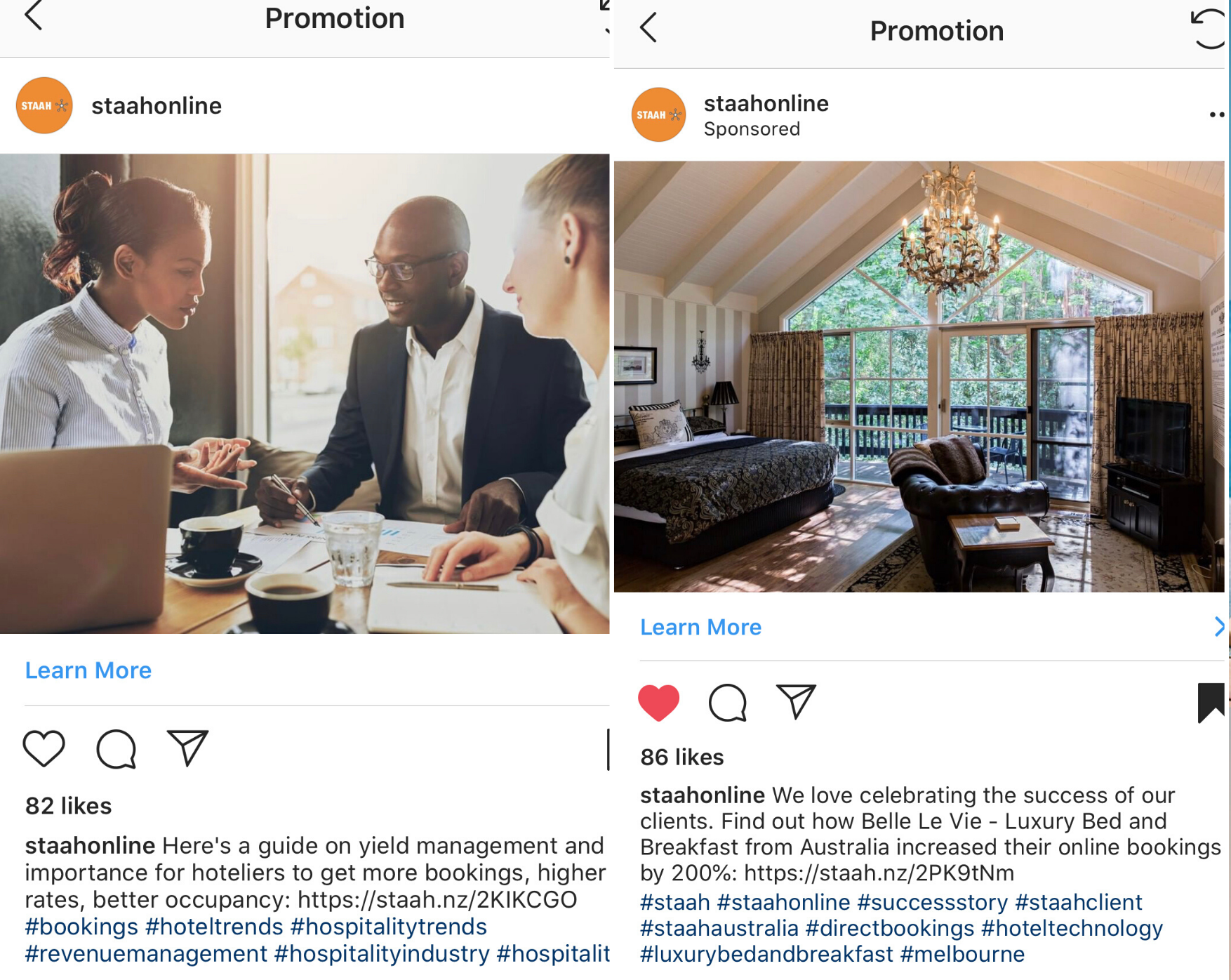 Re-target marketing is a very useful strategy. Instagram allows you to post sponsored ads via your FB accounts or even via Instagram story. Sponsored ad promotion gives an option for "Learn more" and takes the user to your website/actual post link. This is not a free feature but is very use full to target a specific region.
9) Visual content drives more likes:
Tapping twice on the screen is an addiction for all Instagram lovers. If you post pretty photos of your property, it will get you likes and more likes mean your photo will become visible to other similar accounts. Likes can also attract the visitor to actually spare a few minutes and visit your account.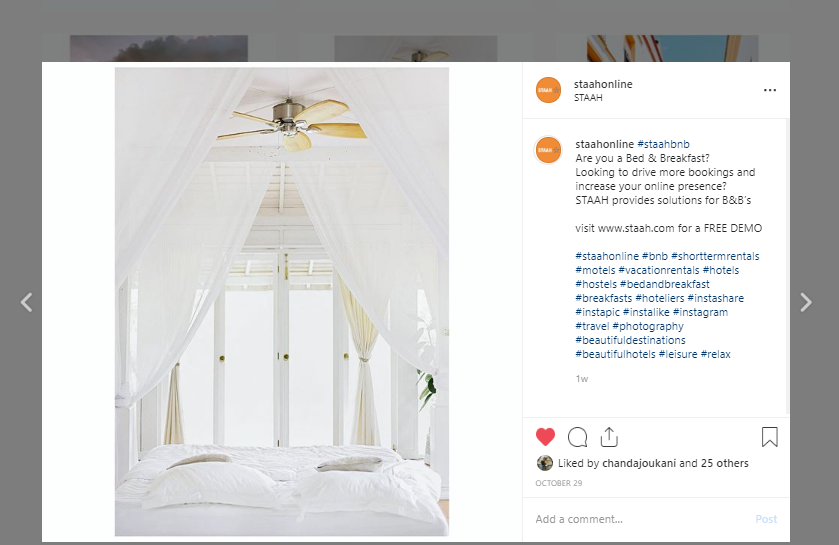 If they happen to love your content which is the visuals you post, they might actually Follow you and even end up becoming your guest.
The idea is to Wow your audience through your visual content and gets them to like it.
10) Create your custom hashtag:
Add a custom hashtag for your property account and ask your followers to tag and use them while they post a picture of your property.
Travellers, bloggers, influencers are more likely to post a picture if they have recently stayed at your property. Asking guests to use your hashtag can create a buzz plus attract guests to visit your profile.
For example, we use #staahsuccessclients for all our STAAH properties.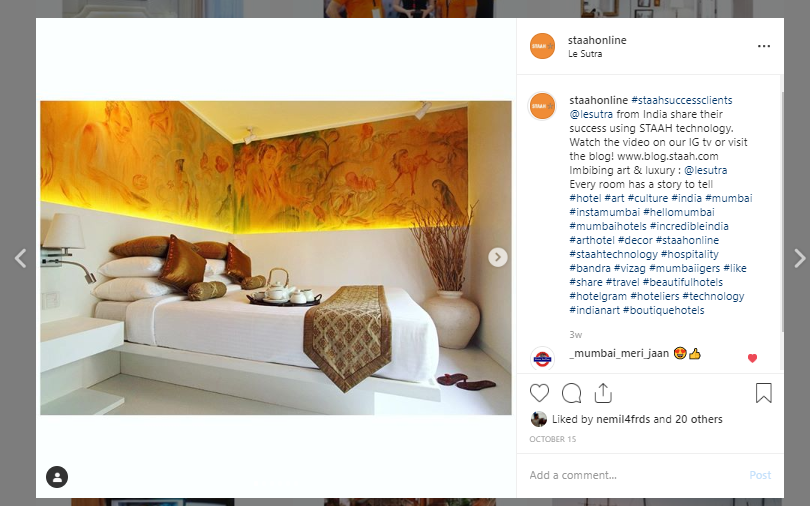 ---
We love hearing from you. How are you using Instagram to engage with your followers?  Feel free to share at marketing@staah.com