Rotorua's Hamurana Lodge reports a 5% increase in commission-free direct bookings with its free Google hotel listing.
---
Nestled in the heart of New Zealand's geothermal heart, Rotorua, Hamurana Lodge is a boutique 11-room property with sweeping views of Lake Rotorua. Located in close proximity to Rotorua's world-famous hot pools and spas, it is perfect for leisure travellers. The property features modern amenities, including free wi-fi, a billiards room, concierge service, an outdoor swimming pool and a tennis court.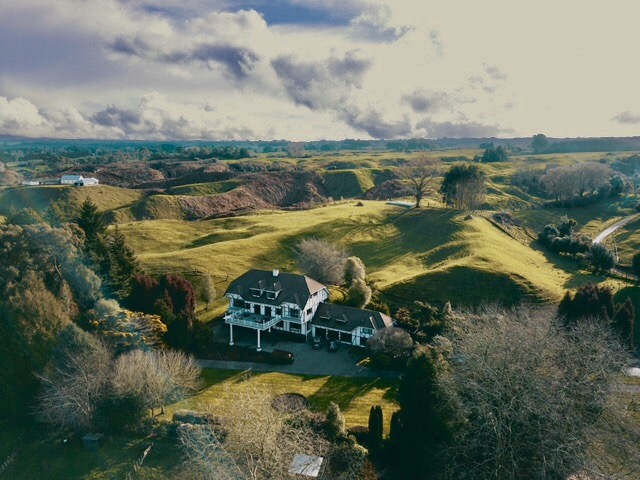 Combined with its warm service, Hamurana Lodge is ideal for guests looking to explore Rotorua's attractions or business travellers looking for a convenient stay.
Looking for efficiencies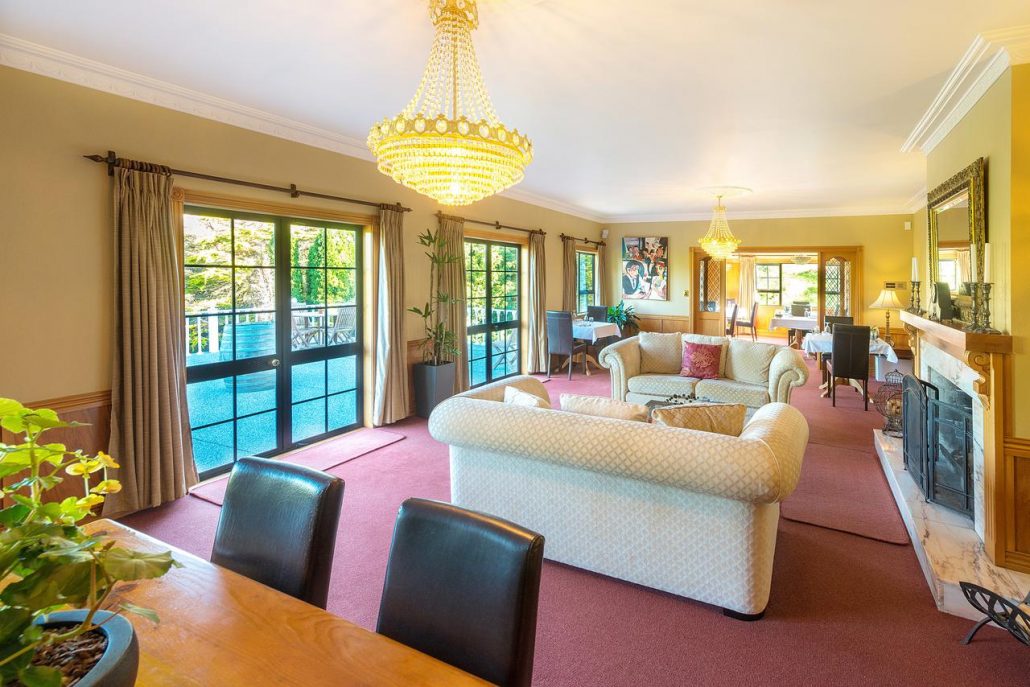 Hamurana Lodge manager Rebecca Li says the property was looking for greater efficiencies, cost and operations. Prior to STAAH they had a channel manager, booking engine and subscribed to a property management system (PMS).
As is the case with many hoteliers, Hamurana Lodge was also looking to reduce its reliance on third-party channels and grow its direct bookings.
STAAH was a natural fit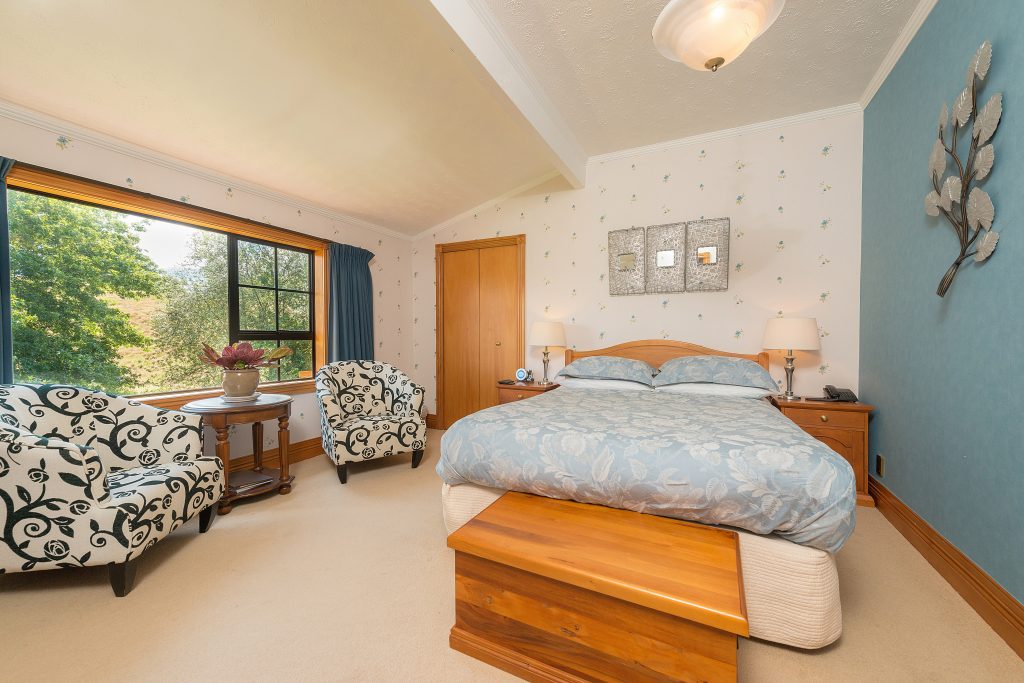 When we began our hunt for alternatives, STAAH stood out with its features, advanced technology and customer service.
"With STAAH we were getting a booking engine, channel manager and partial function of a PMS, so did not need to subscribe to it separately," says Rebecca. "STAAH was an affordable alternative, without compromising on any features we needed to ensure we are able to optimise our bookings and revenue."
Hamurana Lodge uses the STAAH Max Pro channel manager and STAAH Max Booking Engine. The channel manager simplified inventory management with features such as Central Reservation System (CRS), Stop Sell Limit and Revenue Control providing property owners with all the levers needed to improve reach and convert more bookings across multiple online channels.
STAAH's high-performing booking engine can be set up to optimise for target markets (STAAH Smart Pricing feature) with discounts that can be based on location, device, number of nights or advanced purchase. Rebecca adds that STAAH takes the guesswork out of the equation by allowing them to make pricing and inventory decisions based on in-depth insights.
Get Google: a simple integration to boost direct bookings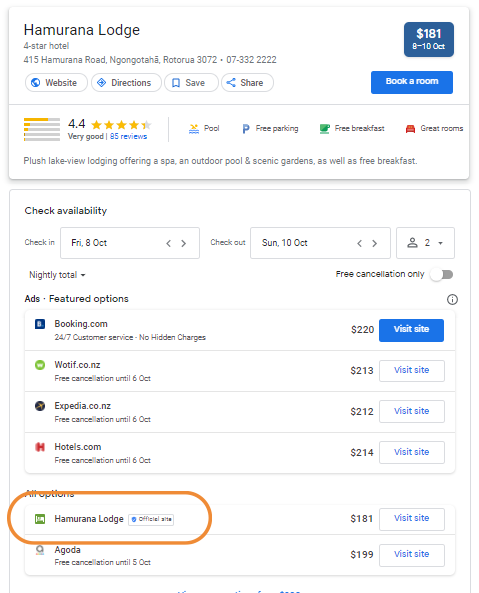 Hamurana Lodge was one of the early adapters to STAAH's Get Google feature that allows properties on the STAAH booking engine to integrate with their free listings on google.com/travel. The free listings were enabled by the search giant earlier in 2021 and appear below-paid results in Google hotel search.
Integrated STAAH properties can push their rates and availability to Google in real-time.
---
Want to know more about this awesome new feature? Click here
---
A measurable increase in direct revenue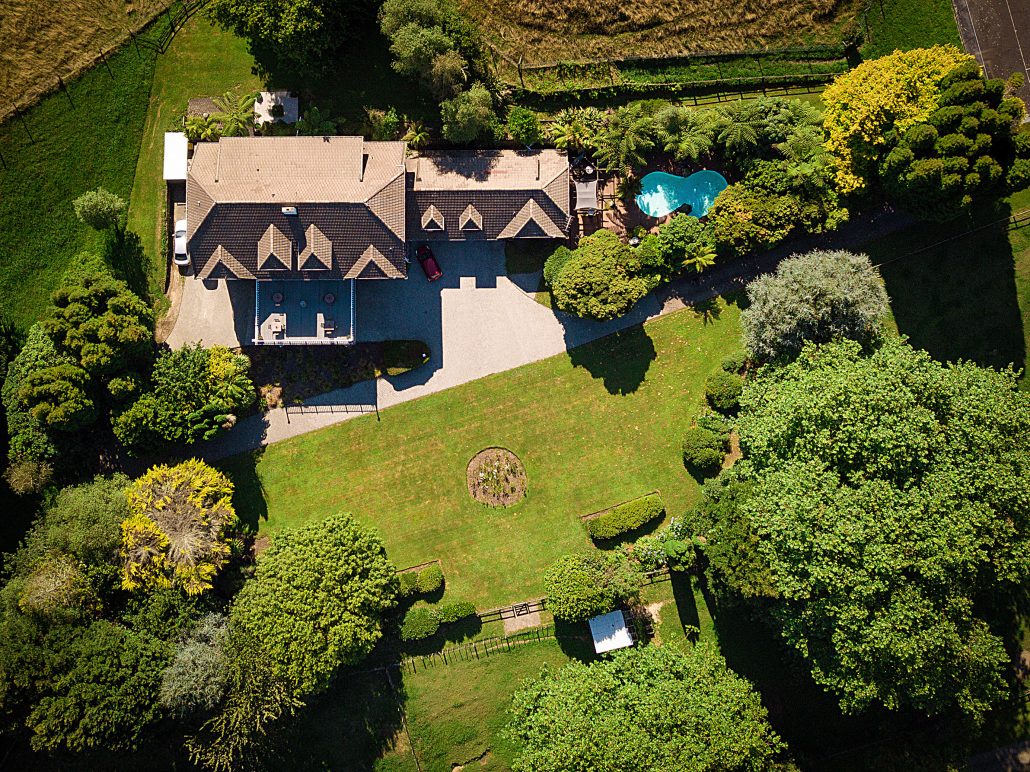 When comparing results from the previous period, Hamurana Lodge could easily track the great improvements that were made thanks to getting Google – a 5% jump in direct bookings. These commission-free bookings have been fantastic for the bottom line in these pandemic times.
Combined with the revenue saving on PMS subscription and hassle-free use, STAAH is ideal to set up Hamurana Lodge for its next growth phase.
---
You can drive more bookings with this awesome new feature. Find out more about STAAH Get Google here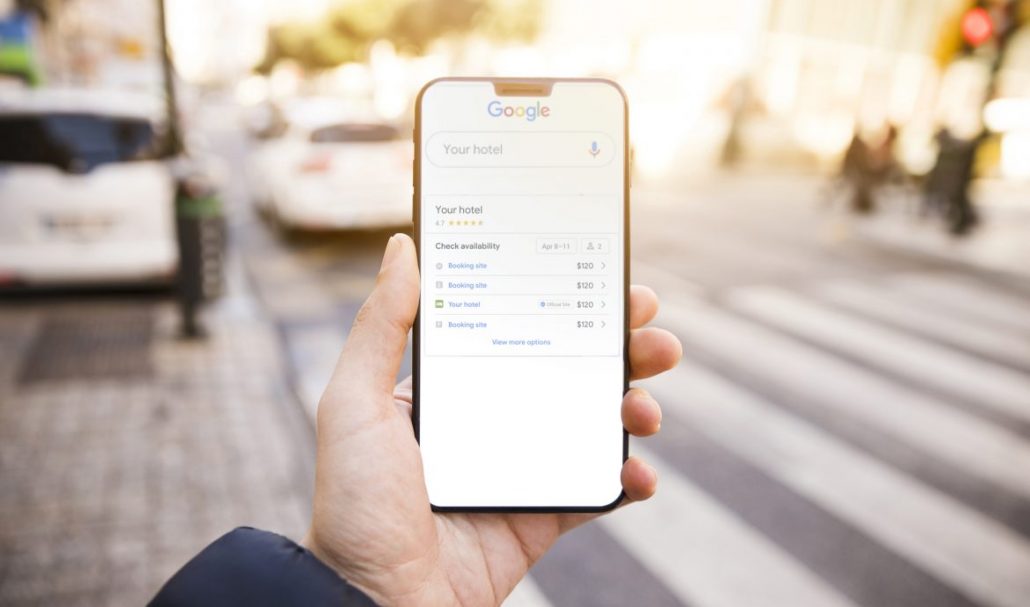 Read what is Get Google and how STAAH properties can benefit from it? Read blog