Direct bookings on the rise for Komaneka Resorts, Indonesia since its switch to STAAH for a website booking engine.
---
A luxurious escape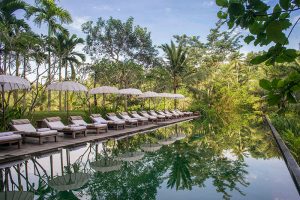 Founded, designed and run by a young Balinese couple, Komaneka  Resorts gives an experience of both traditional island culture and the leisure of a modern international lifestyle. Introduced as an art gallery specialising in high-end Indonesian contemporary art, Komaneka is a collection of boutique resorts – each carefully created to fulfill travellers' expectations of upscale luxury lifestyle, surrounded by Ubud's natural beauty or the dramatic seaside of Keramas.
Plush interiors and a warm service are the hallmark of all five Komaneka resorts. Primarily attracting targeting leisure travellers, Komaneka's facilities include (but are not limited to) in-house dining experiences, family-friendly amenities, clubs, and swimming pool and fitness centres. Marketed as a home address in Bali worldwide, it does have its loyal following.
A need to base decisions on real insights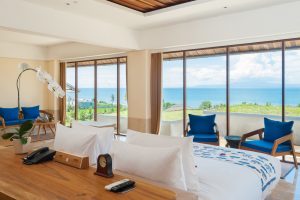 A popular tourist destination, Bali is a highly competitive accommodation market. Properties need to work extra hard in order to capture the most motivated travellers in their market segment. They need to go the extra mile in hopes of establishing brand recognition and creating loyalty among their guests.
A visually- appealing website is a start, but to improve conversions, a smart and dynamic booking engine is essential.
"We also felt that we were lacking insights and information in our previous booking engine," says owner Prima, Revenue Manager at Komaneka Resorts. "Understanding audiences is critical to business success in a digital world; the quest for data to inform our strategy was a key driver to look for another technology partner for direct bookings."
Understanding the importance of commission-free direct bookings and the need to grow them, Prima had a number of ideas to grow this channel in volume and value, including memberships, geo-based targeting, etc. "None of these seemed possible with our previous supplier."
Along came STAAH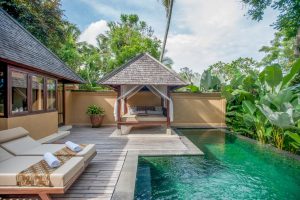 STAAH came highly recommended by other industry professionals and is well known in Southeast Asia for its range of products designed to improve hotel distribution and profitability.
The set-up was quick and easy, and Prima was impressed with how easy it was to use the technology. Most importantly, there was meaningful data for Prima and his team to work upon.
"The booking engine funnel provides a visual snapshot of a number of people who visited the booking engine, how many engaged with it and further how many moved on to the guest details page before finally booking," says Prima. "To finally see how and where users were following off before converting, the channels they arrive from and geo location has helped us understand and refine our communications, helping improve conversion rates."
Designed to help a property always look its best, STAAH's Booking Engine also comes with conversion-focused features such as dynamic rate management, promo codes, add-ons etc. to turn website lookers into bookers.
Komaneka Resorts also opted for the STAAH Channel Manager. With its 200+ connections, the boutique group has been able to multiply its reach while always being able to maintain rate parity and avoid common issues such as overbooking.
The results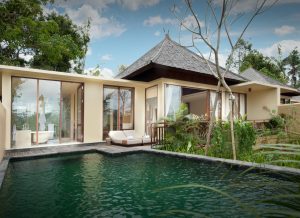 With a better understanding of channels and how they convert into a booking on their website, Komaneka Resorts has been able to increase its direct bookings, profitably and efficiently.
"A silver lining has been the STAAH support through this growth journey; the customer support team is proactive with optmisation ideas and very responsive any issues that crop up," says Koman. "We'd recommend it to any property owner wanting an insights-based, sustainable growth."
---
To know more about this beautiful resort group visit www.komaneka.com