The group's two properties report impressive gains in online distribution and staff productivity since joining the STAAH network.
---
Ames Hotel and Hotel MetraSquare in Malaka owned by Sheng Tai International comes from the stable of Malaysia's prestigious hotel management group, Alorie Hospitality. The two properties joined the STAAH network in 2018 and have never looked back since.
Located in the peaceful and attraction-filled township of Ayer Keroh, Melaka, AMES's embodiment of the sleek lifestyle make it popular with both leisure and business travellers. The 5-star hotel features well-appointed and comfortable rooms boast modern amenities and classy décor. In-hotel dining, a spa and scenic pool complete the experience.
Hotel MetraSquare, also located in the UNESCO Heritage City of Melaka is a mid-scale property that is ideal for gatherings and getaways. Perfectly suited for the budget-conscious traveller, it is geared to cater to groups (both small and large). The hotel recently underwent an upgrade and now boasts 400 rooms, 10 meeting rooms and an 800 pax ballroom. It is ideally located near the city's facilities, offices and a host of Melaka's attractions.
Both hotels are owned by Sheng Tai International with Alorie Hospitality helming its concept and management to ensure it is on par with the growing hospitality needs, trends and exclusivity
The challenge: A need to increase the online footprint and grow direct bookings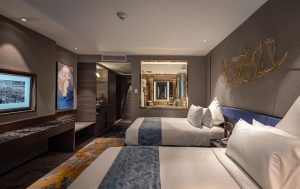 With 400 rooms across the two properties, manually updating multiple online channels and maintaining up-to-date availability was becoming a problem. When room types were added to this scenario, management became even more complex and inefficient.
"It took a lot of man-hours to check availability, and employees did not have the time to spend updating the calendar," says Pritpal Singh, Group General Manager, of the two hotels managed by Alorie Hospitality. "Staff wanted to find a better way to manage their room availability but needed an efficient solution that would save time, rather than making channel management more complicated."
Added to this were an increase in online traffic to their website and an opportunity to convert this into guests – at no commission – via a performance booking engine on their website.
STAAH's technology suite was appealing
"We knew we needed a robust technology solution to manage our distribution and grow direct bookings in a cost-effective manner," says Pritpal. "STAAH came recommended from other industry members and had glowing online reviews."
The group added STAAH's Channel Manager and Booking Engine to the technology stack of the two properties. The fact that STAAH had an integration with its property management system, Winhotel and WinHMS, made it smooth sailing from the start.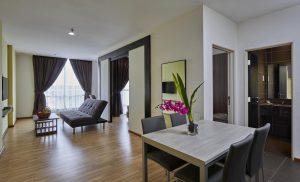 "I was impressed by STAAH's user-friendliness; it is simple to use yet advanced in its features," says Pritpal. Designed with a user-first approach with a team that has decades of hospitality and customer service experience, STAAH imbibes the best of hospitality practices enabling better online reach for properties and improved conversions.
"The technology is reliable with updates to rates and inventory being quick and almost error-free," adds Pritpal. "Updating rate plans, mapping and similar complex distribution management tasks are made simple when using STAAH."
Both the channel manager and the booking engine from STAAH are built on insights-driven smart technology that prompts users to extract greater yield, helping with revenue growth.
The results: Orchestrating a robust growth strategy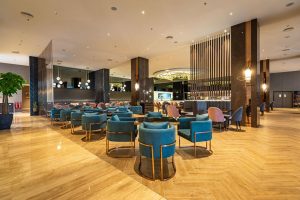 Pritpal talks of gaining back control by getting on the STAAH platform.
"We became more efficient in managing our online channels – not just improving staff productivity but being able to manage rates and inventory more dynamically," says Pritpal. "The benefits of this are visible in our revenue growth and yield since we moved to STAAH."
"With a smarter booking engine, we were also able to manage guest journeys on our website better and increase direct bookings," he adds.
"I can confidently say that since its adoption by our properties, STAAH has been one of the most valuable and efficient software solutions that we have adopted," closes Pritpal.
---
To find out more about the beautiful properties visit www.hotel-metrasquare.com and www.ames-hotel.com
---