Incorrect rates and sync issues with OTAs are a thing of the past since Malaysia's Swiss-Garden hotels connected with STAAH.
---
Located in the historic state of Melaka [Malaysia], Swiss-Garden Hotel Melaka and The Shore Hotels & Residences is the ideal base to explore this popular region.
The four-star The Shore Hotel & Residences in Melaka provides guests with spacious accommodation and excellent features such as swimming pools and a gym. Modern in-room facilities combined with stunning views of the Strait of Malacca ensure guests have a comfortable, convenient, and hassle-free stay.
Also located in this historic region, the opulent Swiss-Garden Hotel Melaka overlooks Melaka's UNESCO World Heritage zone. It has 306 rooms and well-appointed facilities that are perfect for both leisure travelers and the Meetings, Incentives, Conferences & Exhibitions (MICE) market. The luxurious property is adjacent to a shopping complex, only 15 minutes from the popular Jonker Street of Melaka, and overlooks the region's historic sites.
An ongoing challenge to maintain rates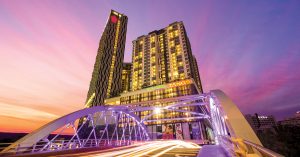 A challenge for all hotels when managing their inventory is choosing which channels to sell their rooms on and keeping all channels updated with rates and available inventory – in real-time.
"Before partnering with STAAH, we faced challenges every day with rates and allotment not syncing to each channel and not being updated across channels simultaneously," says Senior Revenue & E-Commerce Manager for the properties, Cayson Wong. "The team had to constantly make manual updates and overbookings were common."
As a group that prides itself on delivering an exceptional guest experience, we knew this issue had to be addressed. There was also a business need to reduce costs and increase distribution efficiency.
STAAH's real-time, end-to-end connection takes over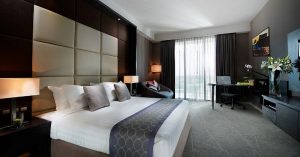 On the hunt for the right technology partner, Cayson looked for a platform that was reliable and user-friendly, easily taking over the manual tasks that were consuming his team's time.
Another critical factor in choosing the distribution partner was their ability to connect with Swiss-Garden hotels' property management system.
Since the two-way connection between STAAH Max Channel manager, the PMS, and selected online channels was established in 2019, managing the rate strategy has become a breeze according to Cayson.
"Updates are real-time and because of the integration between STAAH Max and our PMS, we can manage our rates and availability in the PMS, which then get sent to all online channels via STAAH," says Cayson. He emphasizes the speed of updates by STAAH; "It is almost instant. When the hotel is getting full, this real-time sync is critical to avoid errors in bookings."
STAAH's stellar service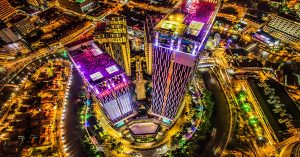 Another factor that sets STAAH ahead of its competitors is its service. "STAAH has a dedicated account manager and partner services support set-up to resolve issues quickly," says Cayson.
A user-friendly and extremely competitive platform, STAAH does not require extensive staff training to use. Cayson and his team have been actively using STAAH's insights to inform strategy. The results are apparent as the property trends upwards for bookings, profitability, and preference by guests.
---
STAAH partner Swiss-Garden Hotel Melaka and The Shore Hotels & Residences is the ideal base to explore the popular historic state of Melaka in Malaysia.