The leading cloud-based hotel distribution technology specialist took home the Business Excellence in Innovation Award.
---
The award is a recognition of STAAH's culture of innovation that has led to the development of a trusted and high-performing suite of technology solutions that power the online growth of hospitality businesses in more than 80 countries around the world.
The prestigious award was presented to the company's founding director, Gavin Jeddo, at a star-studded function in Auckland's Sky City Convention Centre. The evening was well-attended by ministers, opposition leaders and industry professionals, including Prime Minister Jacinda Ardern, Auckland Mayor Phil Goff, Minister of Finance Grant Robertson, Minister of Economic Development David Parker, Minister for Ethnic Communities Jenny Salesa, Minister for Social Development Carmel Sepuloni, Leader of the Opposition, Simon Bridges, among others.
"Innovation lies at the heart of everything we do. says Gavin. "This award along with the online growth of our rapidly increasing portfolio of partner properties around the world is testament to this."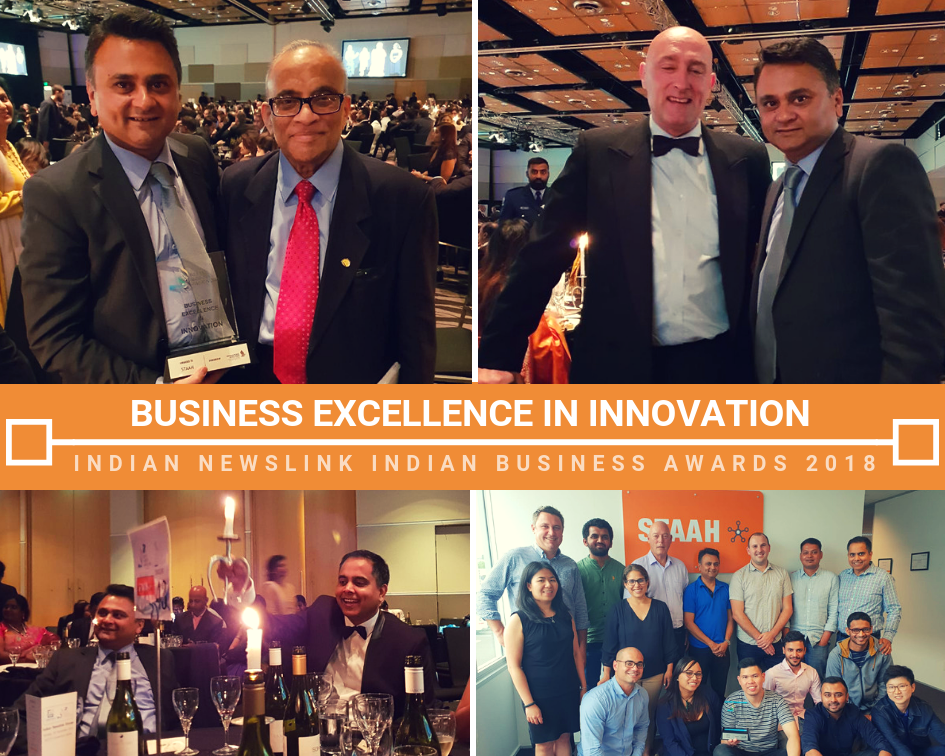 "We're absolutely thrilled to receive this honour!"
STAAH won in the 'Excellence in Innovation' category, which celebrates innovative ideas resulting in improved processes, products and services for customers. It was chosen for its strength in understanding the hospitality business, combined with native knowledge of the online environment to develop products, that have enabled partner properties to remain agile in their marketing approach.
STAAH was also nominated as a finalist in Business Excellence in Marketing and Business Excellence in Customer Service categories. Instituted in 2008, the Indian Newslink Indian Business Awards now has 15 categories to recognise business performance and processes.
A preferred cloud-based technology platform, STAAH is trusted by more than 6,000 properties in 80 countries worldwide. Price and user accessibility with extremely intuitive solutions have been at the forefront of STAAH's success. The company processes nearly 10 million room nights annually with more than 250 integrations and almost 40 major updates annually to its product suite. Innovation and a dynamic approach to online marketing have led to STAAH's meteoric rise in the last three years.
"Our biggest measure of success comes from of improved delivery, efficiency and outcomes for our partner properties. Their growth and positive reviews keeps us on the path of continued technology and service innovation," says Gavin.