Virus struck and doing everything to save your business, do you suddenly find yourself taking the digital marketing reins but don't know where to begin?
---
Firstly, you're not the only one in this boat.
Secondly, you won't get it right immediately and every time, no matter how many marketing guides you read.
But, you will get better as you do it and you practice it and get more familiar with the ins and outs of digital marketing.
1. What is digital marketing?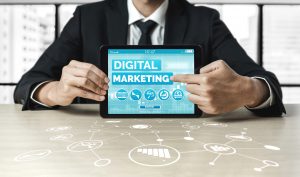 Digital marketing is advertising delivered through digital channels. If it involves electronic devices (even digital billboards), it is digital marketing.
As consumer habits have changed over time, moving from offline channels such as newspapers to websites and social media for their content needs, products and services marketing has evolved to track and target them on these new channels.
The foundation of digital marketing is the ability to gather data and dissect it to a degree where you are very targeted in whom you reach and when.
The biggest buckets of digital marketing channels (also called online marketing) are search engine optimization (SEO), search engine marketing (SEM), content marketing, social media marketing, pay per click (PPC), affiliate marketing, and email marketing. Each element plays a different role in getting you the desired results.
Here's a link to our Digital Marketing Toolkit to help you understand and implement each of these in your hotel marketing.
Your presence on distribution channels such as OTAs, metasearch, etc are all part of your marketing efforts. This may be an aspect you're more familiar with but it plays an equally important part in the roll-out of a successful digital marketing plan. If you need some tips – download our e-book on Understanding Hotel Distribution.
2. Where you are with your digital marketing?
After you've understood the digital marketing ecosystem a bit better, it is time to understand what you've been doing in this sphere. Here are a few things you could do:
Dig out the past marketing reports and understand the trends (customer journey).
Where you spend, where you get the best returns from, etc.
Get a handle of which channels you most frequently use – is it social, Adwords or emails?
Do you have access to all your marketing channels? This is especially important to consider if you've had someone else manage your digital marketing (social media marketer) and have left without a proper handover. Make sure you have admin access to all your marketing channels. Typically you will need business accounts to get and maintain this access. Also make sure yu are using the right marketing tools. We have curated a list of easy marketing tools that every hotelier can use.
3. Understand what your customers look like?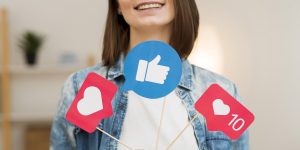 What sets digital marketing apart from traditional marketing is our understanding of guests (who your potential customers are).
Through various channel reports and surveys, it is easy (and very important) to understand what your guest looks like. In digital marketing terminology, we call this "persona". What do your guests like? Why do they return to your property? Where did they find you? How did they book you? (includes brand awareness, online advertising, and social network).
Once you know who your target customer is, you will want to zero in on that demographic with your digital marketing strategy. After all, if you simply decide to wing it in regard to online marketing, you're less likely to get a good return on your investment.
4. Create really good content to "lure" these customers in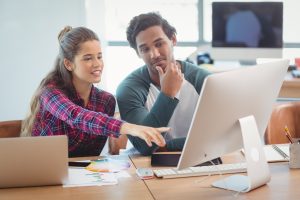 Good marketing centers on right messaging and good content that keeps your target audience coming back for more.
Create content based on the likes and dislikes of your target audience, tying it in with your property and its services. You could become the go-to for local attractions or if you're a wellness property, your content could be focused on health ideas.
Content marketing is not advertising – the idea is not to keep talking about yourself, but to bring your brand in seamlessly into content that your guests actually care about. No hard selling.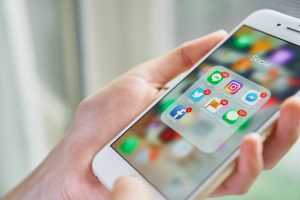 Website blogs, emails and social media posts are the most common content delivery platforms. You could also look for third party platforms for guest blogging, affiliates, influencers on social media, etc as ways to deliver your content. The goal is to be at the right place with the right content in front of the right people.
Some common formats of content delivery, in addition to blogs and social media posts, are e-books, whitepapers, guest posts, videos, photos … your options are endless.
5. Don't forget about paid advertising
While content marketing is not about hard-selling, you cannot neglect paid advertising. Some of the most common places for hoteliers to pay and market digitally are Google Ads, paid social and of course distribution channels. Google Ads covers off pay per click (PPC) tapping into paid search (when users are looking for hotels and your ad appears in search
results) or display via Google Display Network (when users are on a website and your ad appears for them).
Paid social is when you pay to promote your social media posts or push out ads on social channels such as Facebook, Instagram, Twitter, Tik Tok, WhatsApp, LinkedIn, Pinterest, etc.
Paid advertising can be highly targeted to ensure you get the best return on investment. The better you understand your audience, the better your returns are likely to be.
Getting started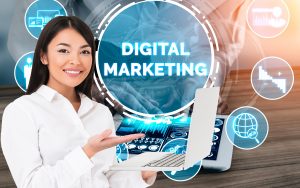 Digital marketing is an important part of the success of any modern business. If you find yourself with a little bit more time thanks to the virus, now is the perfect time to dabble into online marketing. You may not master it immediately, but don't give up too quickly either.
Get help from (marketing automation/ digital media )agencies or contractors (where possible) to help you get started.
Book in a FREE consult with the STAAH team to audit your distribution strategy and provide some feedback into your digital marketing. A team of passionate hoteliers with tech expertise, we're well placed to help you get started.
---