This is not another property; it's a chain of heritage palaces from 17th century playing hosts to 21st century. Having bagged several prestigious awards and operating in a highly competitive and dynamic environment, HRH group hotels rely heavily on the STAAH platform to continually maximise rates and online inventory to drive revenue.
---
First let's get to know about HRH Group
Historic Resort Hotels (HRH) is India's only chain of heritage palace-hotels and resorts under private ownership, headquartered at Udaipur [India]. Preserving palaces and sanctuary – resorts, the group offers regal experiences in island-palaces, museums, galleries, car collections, and much more.

The Chairman and Managing Director of the Historic Resort Hotels Pvt. Ltd. is Shriji Arvind Singh Mewar of Udaipur whose illustrious family ruled the former State of Mewar for 1500 years. Mr. Lakshyaraj Singh Mewar of Udaipur the youngest child of Shriji Arvind Singh Mewar of Udaipur, is the Executive Director of the Historic Resort Hotels Pvt. Ltd.
Shiv Niwas Palace and Fateh Prakash Palace in Udaipur are classified Grand Heritage Palaces. Jagmandir Island Palace a palace on an island in Lake Pichola – is developed as a Grand Heritage Palace, an early 17th century island-palace, it is now playing host to 21st century guests. The hotels are award winning properties from Ministry of Tourism Government of India  including Gajner Palace Gajner.
As leaders in heritage hospitality, and having received high honors and awards, it is HRH groups' endeavor to preserve its majestic heritage and offer its guests the best possible service and regal hospitality. Not only do they enjoy an enviable reputation but have a loyal clientele around the world.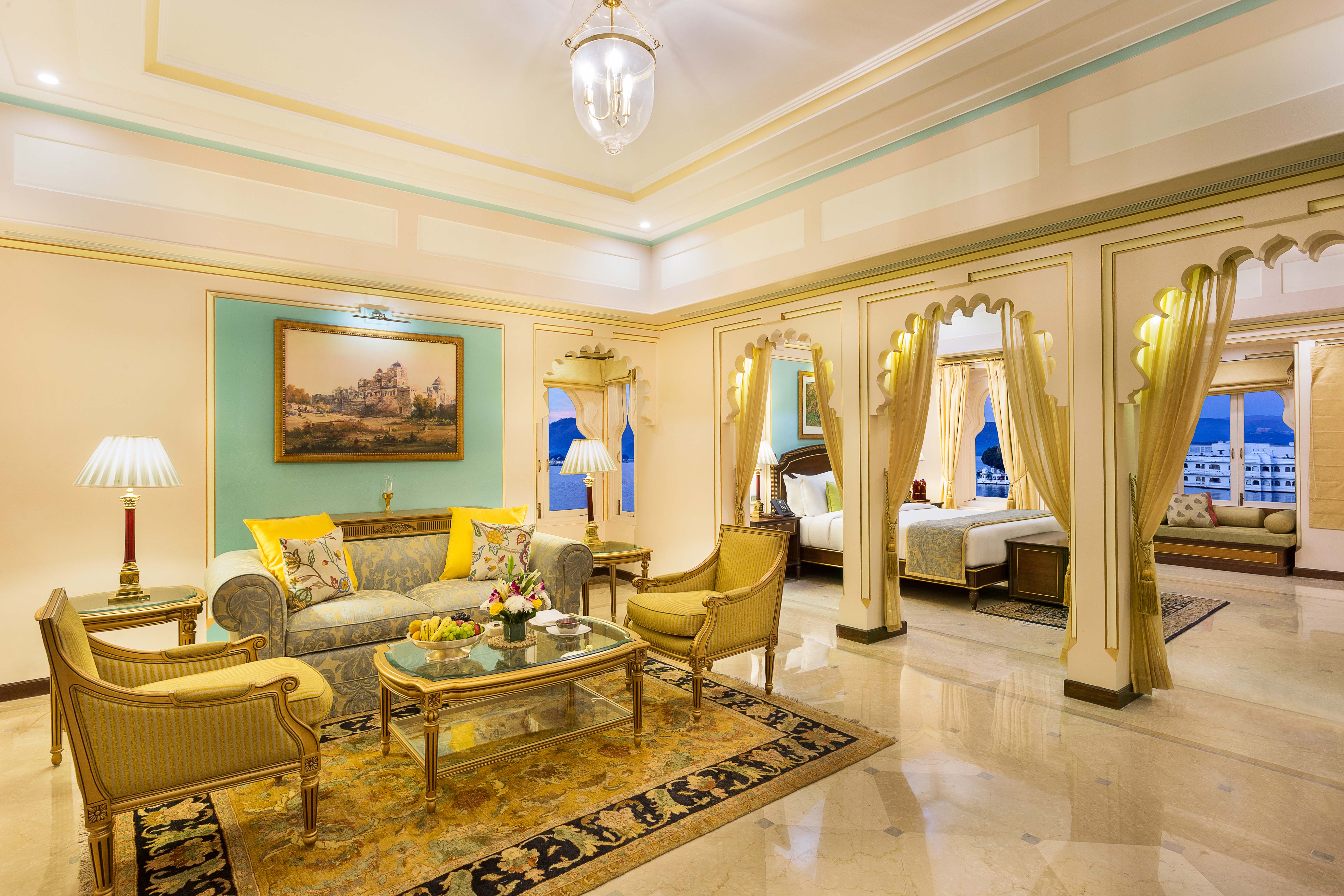 Embracing the Digital Age
HRH group have been prominent in industry from the time when the technology was not as fast paced as today, and OTA revolution had not even begun. But with growing digitalization, the group owners knew that in order to be successful and maintain their position, they had to embrace the new technology. And that it was a ticket to multiply reach and reduce the inefficiencies a manual booking process bring.
Being a larger group, there was a need to get rid of small glitches such as multiple logins for each individual property. Allocating rooms across multiple channels and showcasing room rates in a way to drive direct bookings via their own website.
Also, with competition being high in today's travel industry, overbooking issues and technological limitations to push actual inventory in real-time was among the major concerns.
The STAAH solution
STAAH's excellent reputation in the industry was evident when the Groups' management started their hunt for the right solutions.
The intuitive design of STAAH products and ease of use, got them to sign up for STAAH's bouquet of solutions, including the  Channel Manager, ConvertDirect Booking Engine, WatchMyRate, and RateSTalk.
"What we needed was a platform that would be easy to use, would save time, and would provide a high degree of control over hotel bookings and availability," says Jasmeet Chowdhary, Vice President – Sales & Marketing, HRH Hotels. "We chose STAAH as we believe STAAH uses the latest technology to make booking management much more convenient, and the real-time updates and platform stability has been a winner for the group".
RateSTalk and WatchMyRate have helped the HRH keep ahead of the curve by closely monitoring competitor rates and easy management of own rates and inventory. Direct bookings have been growing steadily since adopting ConvertDirect.
STAAH's portfolio came with an integrated solution to all of 10 hotels under the group. Not only was the connection easy and training a breeze, the support and service has been the cherry on the cake.
With business operations achieving needed efficiency and results flowing in, the group is able to maintain and enhance its global reputation and recognition.
---
Historic Resort Hotels (HRH) is India's only chain of heritage palace-hotels and resorts under private ownership. Headquartered in Udaipur, a city founded in 1553 on the banks of Lake Pichola, HRH Group of Hotels is preserving palaces and sanctuary – resorts. The group offers regal experiences in island-palaces, museums, galleries, car collections, and much more. To know more about the group visit hrhhotels.com