Upselling is like a multi-functional power tool for hoteliers: It allows you to work towards several goals at once.  STAAH Partner Oaky shares with us the benefits of automated upselling.
---
Upselling includes letting your guests customize their stay, providing a well-rounded, personalised experience and boosting your revenue. But if you've ever tried upselling or cross-selling in person, you know how time-consuming and challenging it can be.
When you're short on staff, in-person upselling can feel even more difficult. That's where automated upselling tools come in. They do most of the work for you and free up your time for other important tasks. But how do these tools work? And do they really yield results that make them worth the investment, especially in times of lower demand?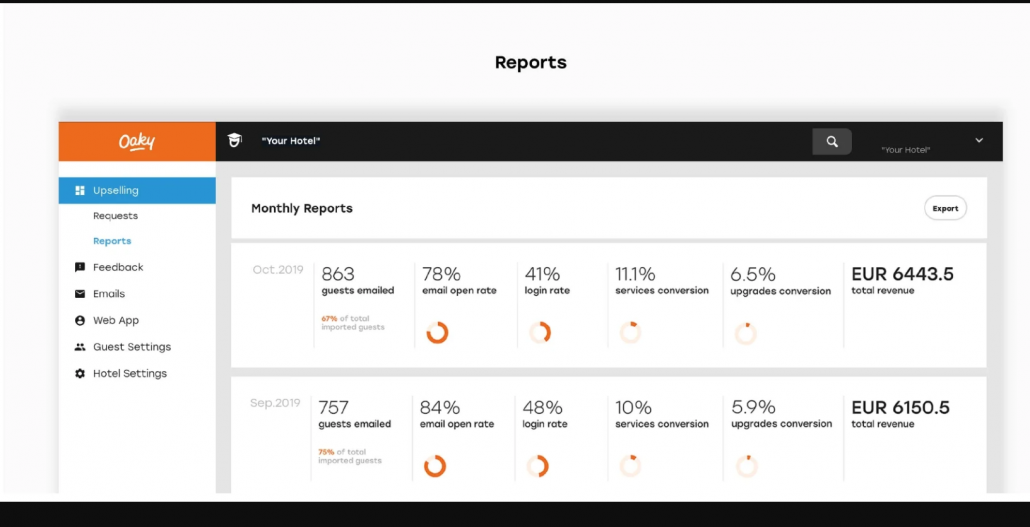 How automated upselling and cross-selling tools work work via Channel Manager
While each tool operates a little differently, the overall process of fully automated upselling usually follows the steps below:
Guests book a room via your website or an OTA.

The upselling system pulls the guest data from the Channel Manager. Then, it automatically sends them relevant offers to customise their stay.

Travellers can browse these deals and book the ones they're interested in.

The upselling platform notifies the appropriate departments of the guest's requests via the hotel's internal communication tool.
Either way, an upselling platform will make it much easier to reach more of your guests with special offerings.
You can go even further and integrate your CRM with your upselling tool.
The team at ONYX Hospitality Group tested this approach and were impressed by the 300% increase they saw in direct bookings as a result.
 Top 3 Benefits of using automated upselling and cross-selling solutions at your hotel
Automated upselling has three additional advantages on top of the obvious benefit of getting more eyeballs on your offers.
1) Personalised guest experiences at scale
While in-person upselling lets guests tailor their experience, it's not a scalable approach you can use for all your guests. If you let your upsell tool take over the outreach instead, you can extend upsell offers to many more travellers. This, in turn, allows a greater number of guests to check out and opt for the add-on services that match their needs.
Many upselling platforms let you take personalisation even further through segmentation. The system uses guest data from the PMS to determine the most suitable offers to pitch.
For example, families travelling with kids may receive deal suggestions like an in-room cinema setup. Solo business travellers on the other hand might see options for express check-in/out or breakfast to go. This hyper-personalised approach lets your guests easily create the stay they really wanted. Delighted travellers and great reviews are the results.
2) Streamlined operations
Automated upselling tools save you valuable time on many fronts. First, most of today's solutions are easy and quick to implement. Many of them come with templates for upsell offers and messages, so you can hit the ground running. And once you're live, you're likely to start generating revenue within just a few hours.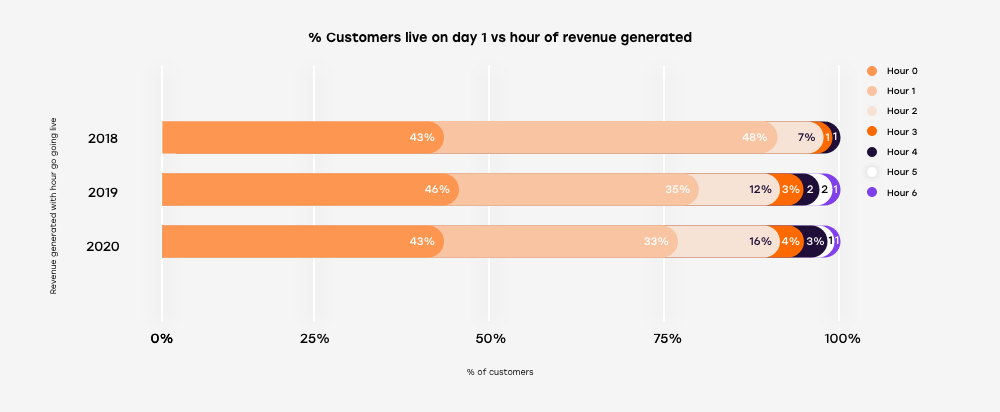 Since the system handles the most time-consuming parts of upselling (outreach and guest profile updates), the administrative side of it fades into the background. This takes the burden off your team's shoulders and leaves them with more time for other tasks. Especially with many properties struggling with staffing, this is a big plus.
3) Increased revenue
What do you think: would guests spend the same on upselling during both high and low demand periods? If you said 'yes,' you're right! Data showed that even as occupancy rates plummeted in 2020, guests still treated themselves to similar levels of add-ons. In short: conversion rates stayed the same.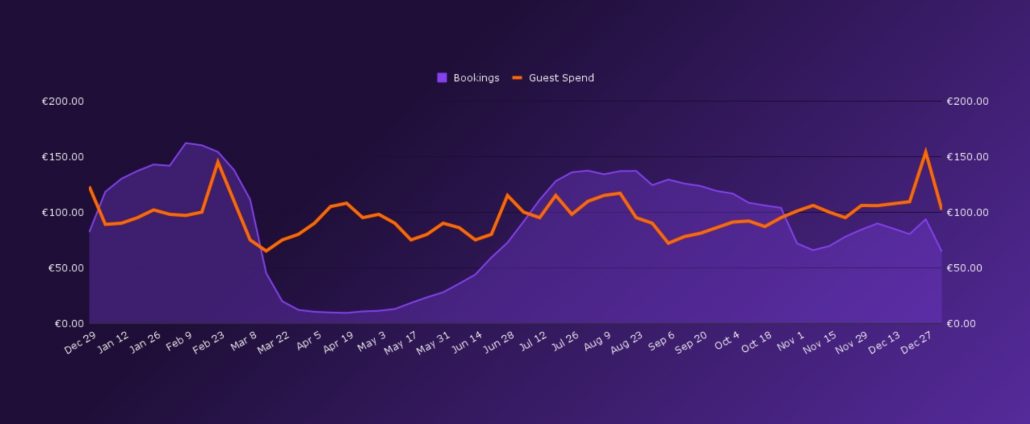 This proves that upselling is an effective way to drive extra revenue in all seasons. It also helps boost guest spend in departments other than rooms, such as F&B, recreation or the spa.
Of course, the amount of upsell revenue you can generate depends on many factors, including your location (e.g. city vs. countryside), property type (e.g. luxury hotel vs. hostel), target market and the quality of your deals. Curious how much revenue you could generate at your hotel? You can work out the average incremental revenue for your hotel using this ancillary revenue calculator.
---
How to get started with automated upselling
First, pick an automated upselling tool to implement. Once it's set up, involve your team in brainstorming and putting together your deals and offers. Make them part of the process, so they see that they're still indispensable, despite this new automated tool. After all, the idea isn't for the upselling platform to replace your staff but to support them.
As you keep sending out your offers, keep an eye on your data. Evaluate your open and conversion rates. Check how your deals are doing and which ones may need a facelift to boost sales.
For the best results, host periodic upsell meetings and go through this process regularly. Reviewing and updating your offers will keep things fresh and interesting for guests and ensure you see a solid ROI.
---
To find out more about Oaky CRM connection via STAAH extranet contact support@staah.com