Technology nowadays is indispensable to businesses. It is how they survive in such a competitive market. Hotels can no longer do without digital solutions because this is how travellers are now finding them.
---
We have listed types of online distribution that all hospitality businesses should adopt to keep them visible to the travellers' eye.
1) Your own official website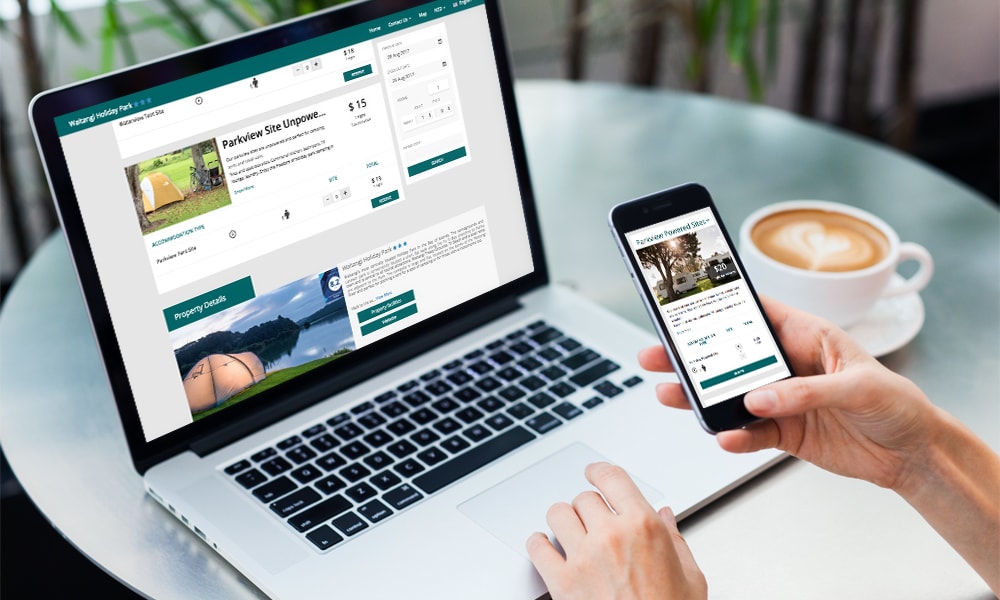 Sounds obvious right? You'd be surprised how many businesses are truly lacking in this department. Having your own website is crucial to any business wanting to be found by potential clients. It paints your guest a picture of the experience they can have whilst stay at your accommodation, what they can expect and provide them with information on any perks they will receive when booking with you. Along with this, your website should have a booking engine so the guest can continue their booking journey seamlessly within your website.
2) Online Booking Engine
Following on from your own website, a booking engine is crucial to complete the sale process with your potential guests. It makes the reservation process a lot smoother to have one as part of your own website and will in a result turn those potential guests into paying customers moreover driving direct bookings for the property. STAAH has a number of options for hotels to choose from, including their ConvertDirect Booking Engine. This can be fully customized to your brand and website as well as the ability to create add-ons for cross-promotions such as discounts or booking deals.
3) Hotel Channel Manager 
This is something that makes it the hotel staff and property easy to manage inventory and have up to date information on their bookings. The channel manager becomes your single source to distribute your inventory across multiple channels, avoid booking errors and more importantly maximise the revenue from every room you have. With two-way, real-time updates and integrations with a number of popular payment gateways, you can manage and get paid for your booking via one single platform. STAAH Channel Manager helps properties to grow their bookings and manage online distribution.
4) SEO / Meta Descriptions
These days you just can't seem to go without sorting out your SEO and meta descriptions for your website. It's the process of influencing, by several different means, how visible your website is among all the unpaid results generated by a search engine. People search for specific things using specific terms /keywords, search engines yield results according to specific guidelines and algorithms, and SEO takes it all into consideration. And so should you. STAAH has an amazing beginners' guide you can download to get on the SEO train!
5) Social Media 
Just like having your own website, it should no doubt come as a surprise that every business these days should be active on social media. Travellers are always online so it's important for businesses to keep up with the active generation on social media. Having an Instagram account, Facebook page or replying via Facebook messenger instantly creates more trust for today's gen. Video content and imagery create a sense of wonder to show potentials guests the experiences they can have if they book at your accommodation, as well as providing information on promotions, discounts, and even local events that are coming up through your social media accounts. 
6) Online Travel Agents
The big guys. The online billboard to reach millions of users out to book their accommodation. Online Travel Agents (OTAs) like Airbnb, Expedia, Booking.com, MakeMyTrip, Agoda, and Ctrip are among the many intermediaries that bring in bulk bookings, primarily because of their reach. Before booking, guests are more likely to search and compare on different OTA's to compare prices and find the best deals. 
7) Metasearch
Metasearch engines, another disruptive channel that lets users compare prices from OTAs and booking sites – all in one place. Some examples of Metasearch are Google Hotel Ads, Trivago, TripAdvisor and Kayak.  
8) Global Distribution System
The traditional go-to guys for corporate and group bookings, who're nowhere close to losing their grip on the distribution framework of hotels. The likes of Sabre, Amadeus, Pegasus, Galileo, and Worldspan are key operators. Like OTAs, they charge a pass-through fee per booking as well as a participation cost, making it a 'high-cost channel if you're a small accommodation provider. Plus, there is a consortia cost. Not for everyone, but a must for the medium to large players.
9) Paid Search
Paid search is a form of digital marketing where search engines such as Google and Bing allow advertisers to show ads on their search engine results pages (SERPs). Paid search works on a pay-per-click model, meaning you do exactly that – until someone clicks on your ad, you don't pay. This makes it a measurable and controllable marketing channel compared with more traditional forms of advertising.
10) Reputation Manager
It's so important these days to respond to your customers in a timely manner to uphold your business's reputation amongst your competitors. Online reviews are key to potential guests making a decision whether or not they book with you. Why? Because people's opinions matter! Your guests start to develop their impression of your hotel with the first review they read online and continue to assess your property right up to when they're ready to leave their own review.
STAAH has a system that alerts you to any reviews that have been left about your accommodation across a number of sites including Booking.com, Google and TripAdvisor. It's always important to respond to reviews, even if it is a negative (especially if it is a negative one actually!). ReviewMinder allows you to share reviews, respond in real-time, send welcome emails and review insights.
The infographic below shows How Hotel Distribution works?

---
These distribution channels will prove indispensable to any business when they are used together. Keeping up with ever-changing technology can be hard but navigating through the landscape will always have positive results. To find out more visit STAAH.