If you can rid your stage fright, Facebook and Instagram Live are the most effective social tools. Here's everything you need to know about them to grow your audience and improve engagement.

---
What is Facebook Live?
Facebook Live is a live video streaming feature on Facebook that allows you to broadcast a live video out to your audience through your company page or personal profile.
Once a Facebook Live video is created it will reside on your page or profile for viewers who missed the live event to view. However, with Facebook's ranking algorithm, live videos streaming in real-time are more likely to be shown to fans. And, this is a huge reason to go for it – the reach of live videos is better than any unpaid post. According to Facebook statistics, live videos get 3 times more engagement than regular videos and 5 times more engagement than photo posts.
What is Instagram Live?
Like owner Facebook and similar to Snapchat, Instagram also has a live video streaming option. It is definitely important to use to increase your reach and THE thing to do (along with Snapchat) if you are a millennial.
---

How to Use Facebook Live?
Go to the News Feed, and tap the "Live" option denoted by the camcorder icon. You can also go live on your own Facebook profile. Open up the status bar by tapping the text that reads "What's on your mind?" Then, select the "Live Video" option from the menu.You can go live from your personal page, a group or your business page.
Give Facebook access to your camera and microphone when prompted. This prompt is received only for the first time (unless you reset your phone).
Choose your privacy settings – public/ friends/ selected friends or Only me. Brands should use public option while the friends/ selected friends option is more suited to personal pages. Only me is a good option to test how the video or an element may look.
Give your broadcast a description – make it compelling to rope viewers in.
Similar to posts tag friends, add how you are feeling or include activity – these features add personalisation to the video.
Set up your camera view correctly. Make sure it is pointing in the correct direction. Since the video is square, it does not matter whether you hold your phone vertically or horizontally.
Video customisation can be done from the toolbar at the bottom (opened via the magic wand on the upper right hand corner of your screen). You can edit video view, adjust brightness, add filters, writing or drawing to perosonalise your video.
Interact with viewers. Once you hit the live button and people start commenting, make sure you keep a track and respond to them. Comments appear at the bottom with the older ones being further behind – respond to all. Time elapsed and viewers online can be seen on the top left corner.
Click finish to end broadcast. The video can then be posted to your timeline like any other video. You can also download it and share to other platforms like YouTube.
---
How to Use Instagram Live?
Tap the camera icon on the top left of your screen and swipe right from anywhere on the screen.
Before you tap live, check that you have a good Internet connection.
You can control who sees the video by changing story settings on your Profile – you can Hide from certain friends. Within Profile, go to Comments to hider certain phrases and words made by viewers. Example your competitors. You can turn off comments altogether too. Comments can even be pinned by tapping on them during the streaming.
When you're done, tap End in the top right then tap to confirm. From there, you can tap Save in the top right to save it to your camera roll, or share it to your story. The video saved on your camera roll can be posted on other platforms like YouTube.
Unlike Facebook Live videos, your Instagram Live video will disappear from your Instagram Story in 24 hours. It is good practice to post on your page that the video is available to view for those who missed it.
---
Insights
Unfortunately Instagram Video analytics are quite restricted. Number of viewers and comments can be seen after the video has ended, but not within in-app analytics.
Facebook provides more detail. Check Videos under Page Insights tab for how your videos have performed, compare videos and live versus in-stream videos. It's a great way to know what works and improve for the next time.
---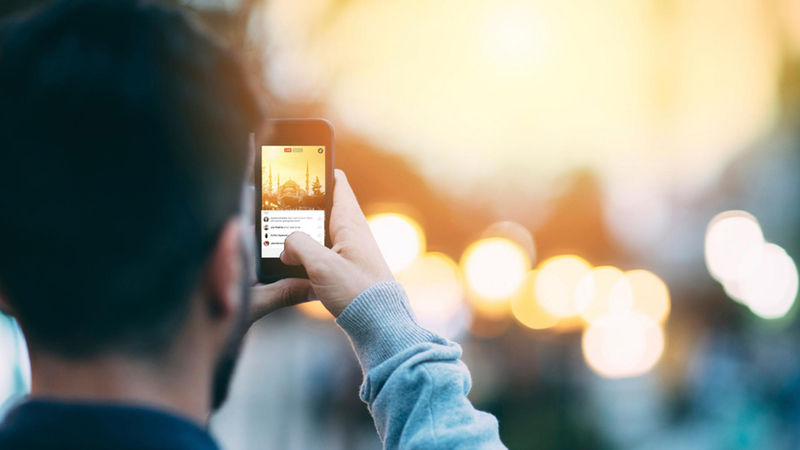 Tips
There are a lot of little things you can do to squeeze the most out of your Live videos. Here are a few.
Test before going live and prepare well – what will you say and how. Think of yourself as a movie director.
On Facebook, space out your videos with other posts.
Do live videos frequently.
Keep reintroducing yourself in the video for the benefit of late joiners.
Make videos visually engaging and keep the chat funny.
Make it spontaneous and don't worry about mistakes.
Encourage viewers to engage, like and share the video.
Promote your videos on the platforms prior to going live so you have an audience.
Keep it personal – call our viewers by their names in comments when responding.
You can even subtitle your broadcast for more impact.
Make your video a featured video on Facebook if it was a hit.
Upload a custom thumbnail when posting the Facebook video to your page.