These quirky accommodations are turning ordinary stays into extraordinary memories for their guests.
---
Woodlyn Park, Waikato, New Zealand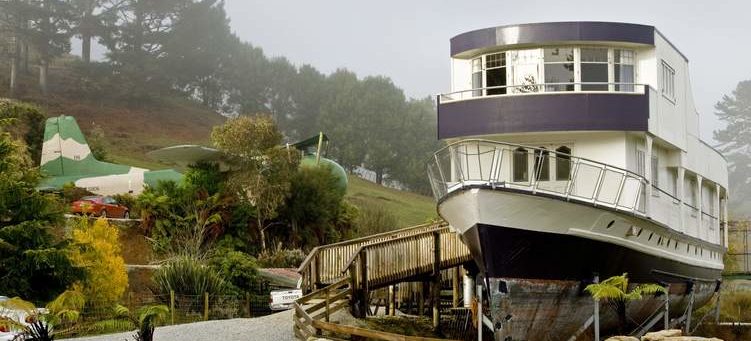 Hobbit holes, an allied aircraft from Vietnam, a navy patrol boat and an express train … what would your accommodation choice be? This accommodation park has made it a mission to build using natural and recycled materials. And the results are quite impressive, even winning them a World Innovation Award.
---
V8 Hotel, Böblingen, Germany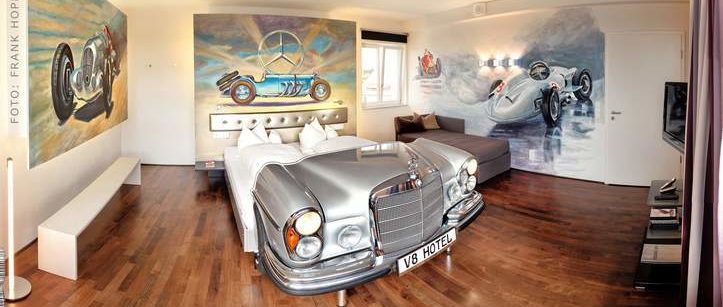 Want to go for a spin to a hotel that is sure to excite every motor head? Located in the automotive region Stuttgart, this unique hotel has 34 car-themed bedrooms, including Mercedes, Morris Minor and VW versions. Cars have been made into beds and the decor features car wash, petrol station and mechanic. It gels in perfectly with its surroundings that feature a former Zepplin airport, and Porsche and Mercedes Benz factories.
---
The Boot Bed 'n' Breakfast, New Zealand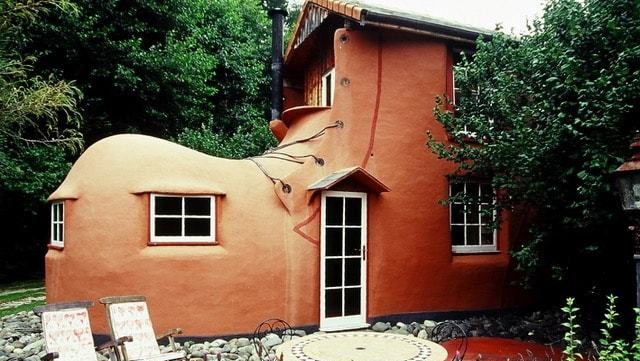 Located in the Tasman region in South Island, this unique hotel is a giant boot created by ingenious duo Steve and his partner Judy. This fully equipped stand-alone cottage features all modern amenities and fittings and furniture that have been custom made to fit its curved walls. Fairytale experience guaranteed!
---
Kakslauttanen Arctic Resort, Finland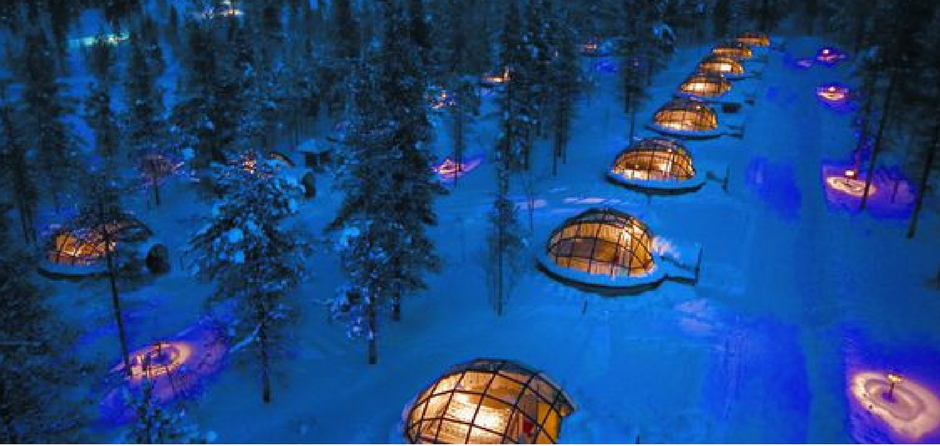 This resort takes the humble igloo to the next level. Made from glass, this resort's igloo-shaped rooms give your uninterrupted views of the stunning northern skies from the comfort (and warmth) of your accommodation. In the land of Northern Lights and Midnight Sun, what more could you ask for?
---
Wacky Stays, New Zealand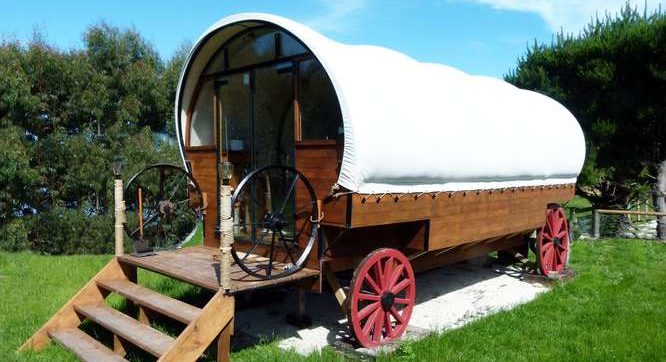 Along with amazing marine life, the Kaikoura region in New Zealand's South Island is home to Wacky Stays. As the name suggests, it offers wacky accommodation options to guests looking for that 'something special, something different' in their holiday. Accommodation options vary from a colonial wagon to a tepee tent and train carriage.
---
Living Room Treehouse Experience, Wales

Perched up on trees in a hidden valley in the Welsh countryside, this accommodation needs to be experienced to be believed. There are six cosy treehouses to choose from, each located in its own natural environment and equipped with modern amenities – except electricity; but that's the romance of this place.
---
The Mousetrap Backpackers, New Zealand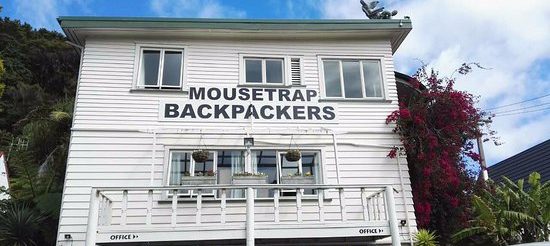 Nothing out of the ordinary about this accommodation – except, of course, the name Located in the heart of Paihia town in Northland (top of New Zealand), it provides easy access to the many activities (surfing, boating, swimming…) that makes Paihia popular with visitors if all ages.
---
The Old Nurses Home Guesthouse, New Zealand

Inexpensive and quirky, this historic renovated building in Reefton (West Coast, New Zealand), offers guests a fantastic base to explore the region's great outdoors and mining history.
---
Hang Nga Guesthouse a.k.a. Crazy House, Vietnam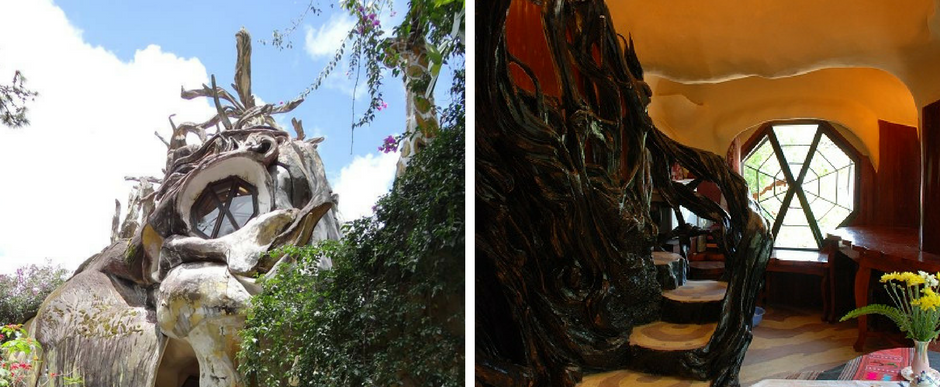 This one looks like it's been pulled straight out of a fairy tale. Known also as the 'Crazy House', this building is a work of art featuring imaginative ladders shaped as tree roots, mysterious cubby holes, towering treehouses with jagged peaks, and even a bizarre Indonesian/Swiss style chalet. Add to this spiderweb patterned windows, wooden kangaroos, bears and giraffes, and an explosion of tropical foliage and flowers just for good measure, and you've got a feast for the eyes. See it to believe it!
---
Container Hotel, Malaysia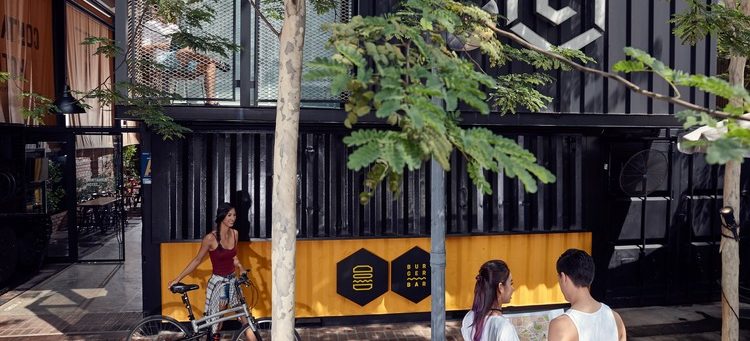 An eco-friendly alternative to traditional hotel rooms, this hotel with a modern industrial theme gets guests to check into a container. The 'containers' feature everything you desire for a pleasant short term stay, including Wi-Fi. Very innovative we say!
---
Are you the owner of an unusual accommodation or know of a unique accommodation that should be featured in our blog? Get in touch with us at marketing@staah.com.