The partnership gave the boutique hotel access to OTAs & GDS with zero joining fees, with bookings going up more than 10 times in just one month.
"STAAH has opened up a segment for us that was tremendously underutilised," says Vipin Vasudevan, Rooms Division Manager at Tulip Inn Bangalore, part of the Golden Tulip Hotels, Suites and Resorts chain that has properties around the world.

"Since joining the STAAH network, we have access to its 200+ integrations, including those with the OTAs and GDS providers. The increased distribution and improved efficiencies have resulted in our room bookings going up more than 10 times" says Vipin. "And if that wasn't enough, our joining fee for OTAs and GDS was waived off thanks to the STAAH association."
Tulip Inn Bangalore started using the STAAH Instant Channel Manager in August 2016. Blown away by its performance the property adopted other STAAH products, including the online review management tool and STAAH's InstantSite website development application (transfer to the new web platform is underway and estimated to be completed shortly).
Vipin is impressed with everything STAAH, from integration to execution.
"The set-up and integration with our PMS (IDS) was quick with the STAAH service team working closely with us to help with onboarding," says Vipin. "In very little time STAAH has become indispensible and high-performing team member."

"It was all really simple. Now, I manage rates and inventory on the go through the STAAH mobile app and base our distribution strategy on the insightful data available through the channel manager platform."
Tulip Inn Bangalore's distribution success is not going unnoticed with the Golden Tulip Hotels, Suites & Resorts chain management increasing the property's marketing budget. Seven Golden Tulip properties use STAAH products and Vipin is advocating more properties to join and benefit from increased reach and revenue.
Tulip Inn Bangalore is a boutique property that serves both business and leisure travellers. It is centrally located, close to the main conferences, business and transport hubs of the city. A significant segment for it is weddings; the property is located close to major weddings venues in the city and many of the bridal party choose Tulip Inn as their accommodation due to its convenience and top-of-the-line service.
Tulip Inn, Bangalore have received the following awards in 2016 due to the implementation of STAAH Channel Manager:
Goibibo Preferred Hotel Partner

Yatra Awards 2016 Outstading Experience Awards

TripAdvisor 2016 Travellers Destination  Choice Awards

TripAdvisor 2017  Certificate Of Excellence Awards

Booking.com Guest Review Awards of 8.2 out of 10
---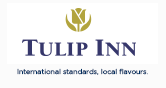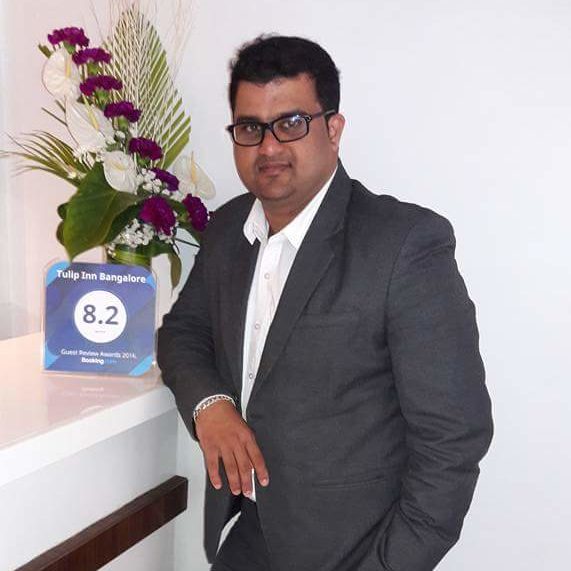 Tulip Inn, Bangalore is an ultimate accommodation destination for both leisure and business travelers travelling to the city. The hotel is located close to Bangalore's famous Palace Grounds and is easily accessible from all the major commercial & business centers.