The latest travel trend, especially for millennials, micro-cation is brief travel fling to make the most of your precious time off.
---
In the 2019 Vacation Confidence Index* released by Allianz Global Assistance, 57% Americans did not take a leisure trip longer than four nights. It was also found that 72% of millennials took at least one micro-cation during the same time. Even 69% of Gen-X and 60% Baby Boomers took micro-cations.
What is micro-cation?
An American travel trend, driven by the country's stringent corporate holiday laws (or lack of holidays), it has spread quickly around the world. COVID-19 restrictions, economic unease, job insecurities and jam-packed schedules have led people turning to shorter holidays. Micro-cations are generally a four-to-five-day holiday. They are typically tacked on to a work trip, a long weekend, destination weddings, reunion or similar.
The goal is to unplug, recharge and explore all in a short amount of time without breaking the bank. Since you're away from work for a shorter duration, you also look good in the eyes of your boss.
---
Why micro-cations are becoming a big thing?
1.    Holidays are known to be stress busters. But not everyone can get away for long periods or have the inclination to plan longer getaways.
Micro-cation fit in the slot perfectly. Especially when tacked on to work – finish your work and pack in a holiday in 2-3 days around the same location. These are bleisure travellers – business + leisure travel.
2.    Micro-cations allow people to make the most of their paid leave, especially when planned around weekends. Take a Thursday flight out and Monday morning flight in – an easy three-day getaway with just one paid leave.
3.    You get to travel MORE – more often and to more places with micro-cation. People don't always want to wait for that one big holiday for many days to discover and recharge. Micro-cation lets them do this more often.
How to attract micro-cationers?
1.    Target the right audience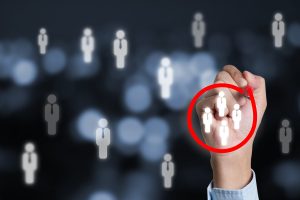 Millennials are leading the way in micro-cation. Make these under 40 audience your primary target. Whether it is Google or Facebook, ensure that your micro-cation messaging is maximised towards millennials. At the same time, reach out to your own database of past guests to push this message out.
Don't go too far away from your location looking for people interested in micro-cations. Stay as local as possible.
2.    Integrate the holiday season into your marketing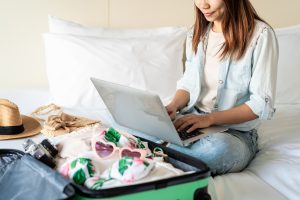 Since people tack micro-cations around long weekends or festivals, leverage these moments into your marketing. Create special packages and promotions across OTAs and your hotel website to target the holiday season. Bump up your marketing spend well in time to catch the attention of those planning holiday around this time.
3.    Leverage loyalty programmes
Leverage loyalty programmes to attract micro-cationers, especially business travellers. Being conscious of their budget, micro-cationers tend to take advantage of such programmes.
4.    Talk up your convenience
Remember, micro-cationers are seeking a quick getaway where they can recharge and rejuvenate. Talk up amenities such as easy transport, Wi-Fi, smart technology, hotel gym or spas (any wellness aspect), healthy meals, etc. These often become vital considerations.
5.    Build local partnerships
Micro-cationers want to pack in a lot in a short space of time, but generally don't spend much time planning. Make it convenient for them by highlighting local attractions, and even partnering with businesses to create packages that are hard to ignore.
You've heard many times; don't just market the hotel, market the location. This is especially true for micro-cation marketing.
6.    Customer service, customer service, customer service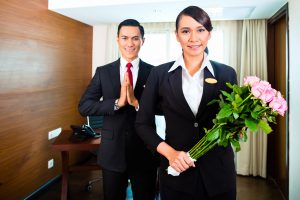 Go about and beyond in offering the best guest experience you can. They are much more likely to pay it forward for you in terms of positive online reviews, referrals and return visits.
7.     Make your technology experience seamless
From finding you on an OTA or Google to discovering you through your website and bookings, the journey has to be seamless, easy and optimised to convert. Make sure your tech stack is up to stack for these time-poor, digitally-savvy users. Get a free, no-obligations Tech Audit here
---