Among the many noticeable changes in the last 12 months has been people's approach to gifting.
---
Google reported an 80% increase in searches for "online gifting" from 2019 to 2020 [1].
As people and families huddled in their bubbles and socialising vanished, giving became the new way to remain connected. It extended not just to the usual special occasions and to family; giving has extended to the wider community and beyond certain times of the year.
The days we value as special grew …
Birthdays, holidays, baby showers, graduations … many milestones were missed in 2020. And (almost) continue to be missed in 2021.
The lost experiences were recreated at home, celebrated online, complete with contactless online gifts.
Giving the gift of help
The message to be kind has resonated with people across the globe. As we witnessed others around the globe suffer through difficult times, they felt compelled to do something.
As a result the urge to give during the pandemic has been about more than giving presents to immediate family, in an effort to make up for lost time. It's about giving back to the community.
Thinking beyond traditional gift-giving
What does this increase in online gifting mean for you?
Experts say that this increased preference in online gifting, and how we gift, is an indication that marketers should expand their gifting strategy beyond special dates as well as broaden their messaging to consider these new emotional motivations behind gift-giving. Now that so much of this gift shopping is happening online, hoteliers have ample opportunity to use consumer signals of intent to better tailor both their messaging and product offerings.
Here are some ways you can tailor your gifting strategy to respond to changing consumer preferences.
1.    Gifting 'hope':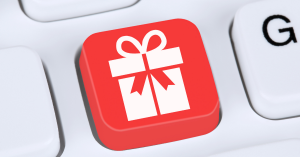 Some people may not yet be able to travel to your property. But they can certainly hope to be there one day. Tie your gifting message with what people can look forward to (and the lasting memories that live afterwards). Some messages you could include within your gift card marketing are – "Sending love in an email", "Brighten up your day with something special" and "Get ready for the good times to roll back".
2.    Show flexibility and goodwill: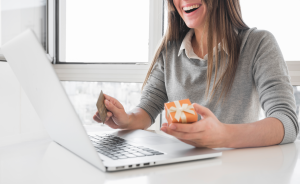 Hotel gift vouchers usually have one year's validity, where the gift recipient has 12 months to book and then enjoy their experience. Consider extending this period. In addition to this, and much like bookings, we recommend a more relaxed approach to cancellations, placing an emphasis on flexible cancellation options when people book their experience.
3.    Think outside the square: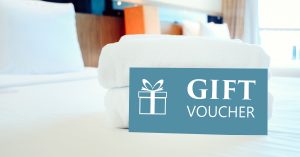 Tie up with local charities so a component of the gift goes towards a community cause. Bundle up your offers so charity becomes a part of the experience a guest buys.
4.    Arrive in the inboxes of your loyal customers: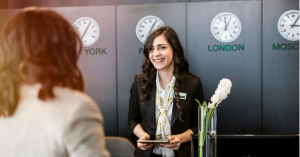 These are loyal guests who have experienced your hospitality. These are also among people locked in their bubbles and looking to gift their loved ones something special – even self-indulge. Get in front of them with gift card offers they can't look past.
5.    Make your online gift shop visible:
Advertise your gift vouchers – on your website, on-premise, on social media channels and within your marketing campaigns. Once you've told them about it, make sure buying gift cards is simple – no one wants to jump through hoops to get a gift. STAAH Gift Voucher Engine makes this part easy.
---
In summary
Even as the pandemic continues to hammer the travel and hospitality industry, the desire to get amongst it all isn't lost. Neither is the feeling to include family and friends in your experiences. Gifting plays an important role here.
As a hotelier, it is important to put the insights around gifting into action make smarter marketing decisions, better engage consumers and drive success this season and beyond. Is your gifting strategy in sync with these trends?
[1] Source: Google Data, Global English, June 3, 2020–Aug. 1, 2020 vs. June 3, 2019–Aug. 1, 2019.