Pawan Sahani, of Hospitality Minds India, knew he needed 'a special edge' to take his revenue management career to the next level. That's when ARMA happened.
---
Revenue management sits at the heart of all the action within a hospitality operation. Decisions are made real-time and there is always something new on the horizon. What you learned while training for hospitality or even over the years can become redundant very quickly if you don't keep up with evolving trends, techniques, and tools.
Pawan Sahani of Hospitality Minds India was quick to pick up on this. Having started his career at Hotel Grand Residency and after nearly 4 years at Hospitality Minds India, when the opportunity to upskill with Australian Revenue Management Association (ARMA) came up, he could not refuse. He knew the course's practical make-up that armed students with knowledge and tips that he can apply at his work every day.
A keen learner, Pawan compares the discipline of revenue management to a vast ocean with something new to be learnt every day. "You just need to apply yourself and be aware of situations," he says. "I still see myself as a student who can learn much more and contribute in a meaningful way to the industry."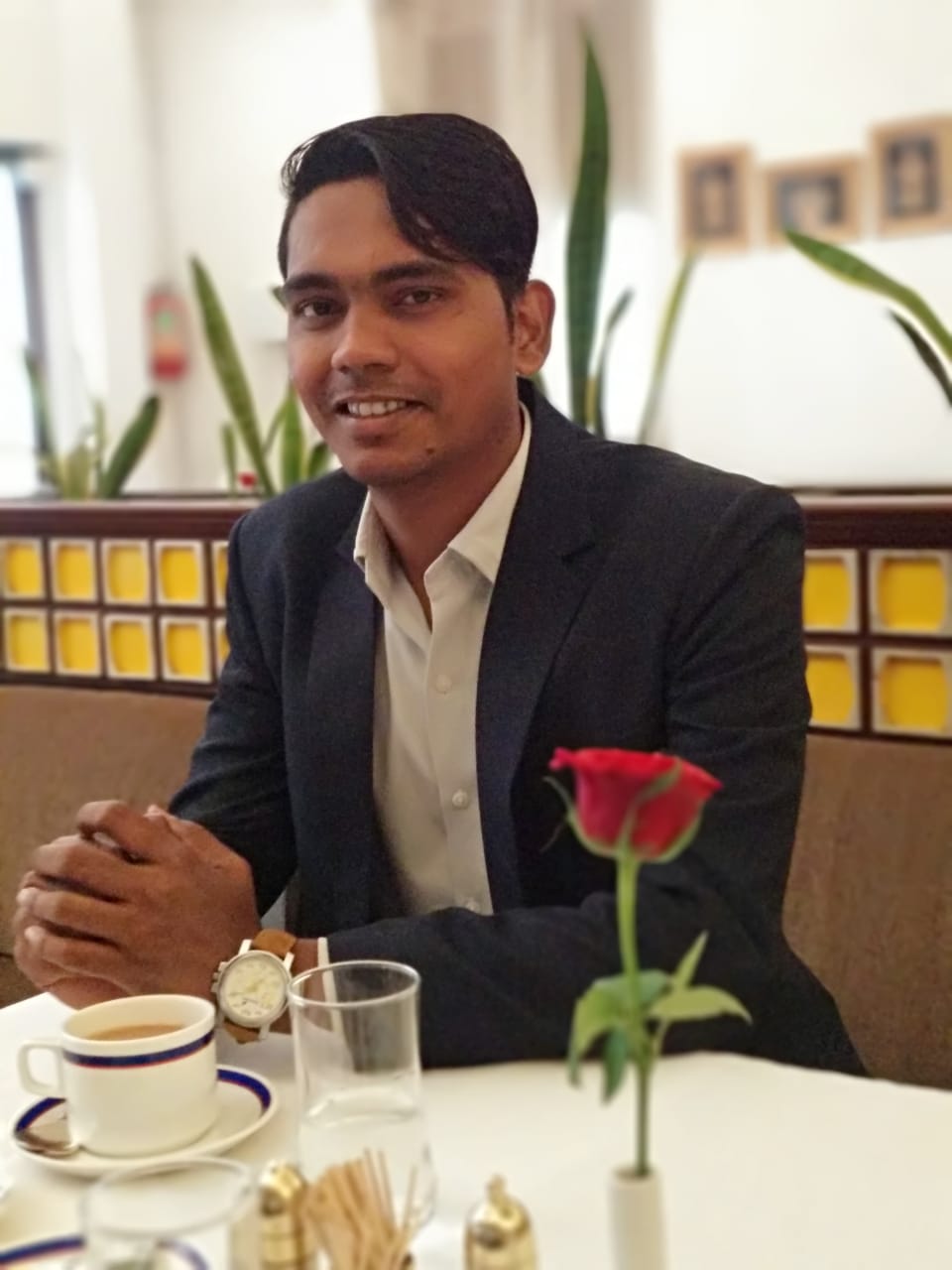 Pawan came across the first level of the ARMA course, part of which is offered at a discounted rate to STAAH partner clients. Level 1 of this course is free for all STAAH partners. ARMA is the leading organisation in Asia Pacific and Australia and works with market leaders and educational institutes to create training initiatives to support the development of those in the field of revenue management.
"After finishing the first two units of this level, I was hooked," says Pawan. "I wanted to complete the rest of the course and STAAH paved the way for this through its partnership with ARMA."
Pawan went on to complete Level 1 and 2. He now feels more confident than before to contribute positively to the growth of properties through best practice, sound processes and latest technologies for revenue management.
Among some of the topics covered in the course are Foundations and Calculations, Measures and Maximisation, Yieldmax Stimulation Game, Group and the Revenue Management Relationship and more.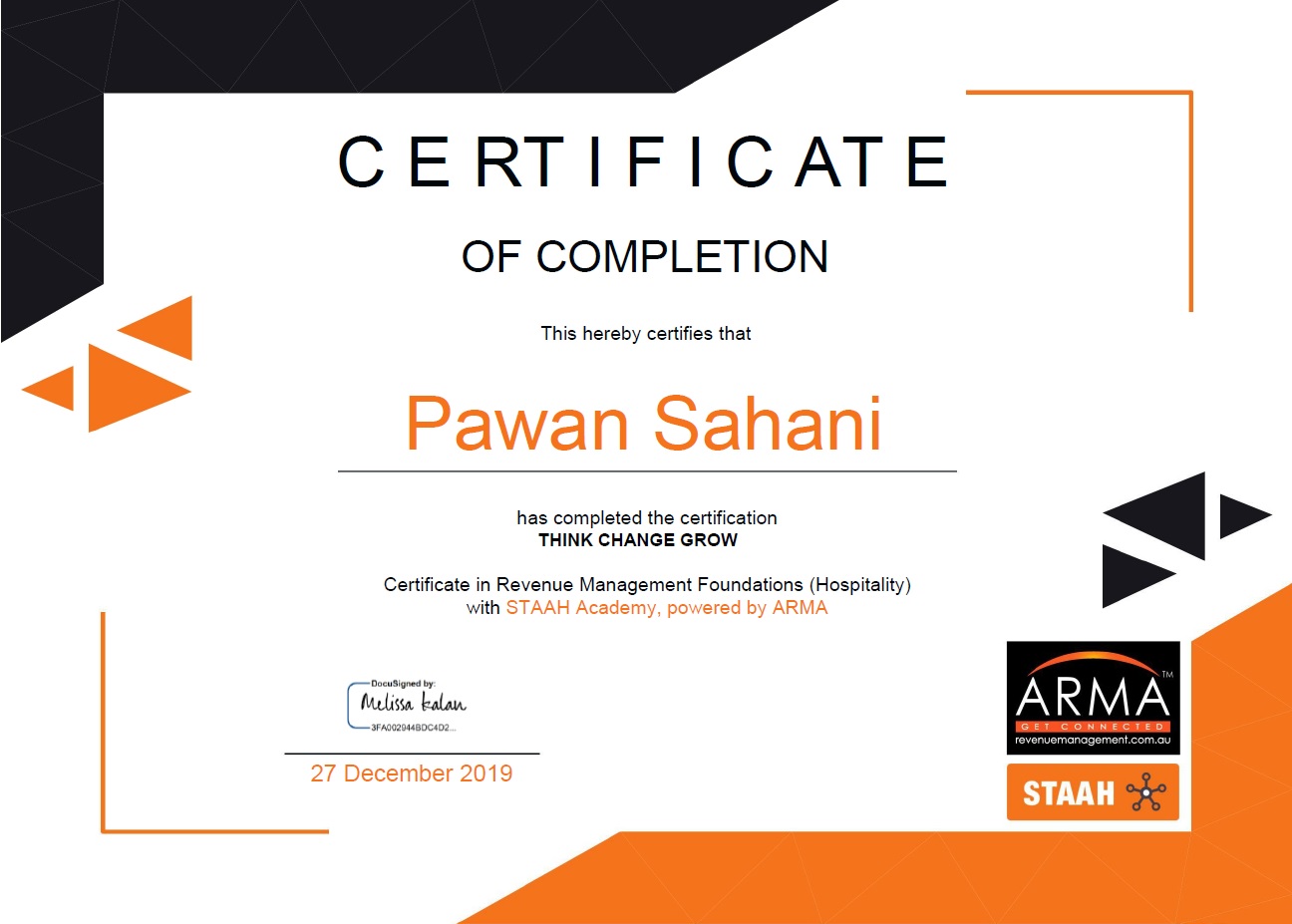 ---
One unit in the first level of this course is available for free while the rest of the course is offered at a discounted rate for STAAH partners. If you're keen to know more about the course or would like to apply for it, email marketing@staah.com.
---
About ARMA
A Revenue Management Association (ARMA) is an independent organisation founded by Melissa Kalan and its purpose is to support the accommodation industry through education to grow revenue, yields, and profits. ARMA supports many properties and individuals, including globally-recognised chains, with their training needs from its headquarters in Australia.
ARMA prides itself on providing quality, interactive and engaging training via its Academy for all sectors of the accommodation industry including, hotels, motels, holiday parks, holiday rentals, apartment-style properties and B&B's. Many properties have benefited from completing an ARMA training course, having seen substantial revenue and profit growth going forward.
ARMA also developed the formally recognised and accredited short course in revenue management which is licensed via its training partners.