From a paper desk calendar and manual inventory management to complete distribution automation, Mud Hut Motel's transformation is inspiring.
---
The place

Located in the opal capital of the world – Coober Pedy in the far north of South Australia – Mud Hut Motel caters to both leisure and corporate travellers. In a town famous for its underground churches and homes, Mud Hut features 24 rooms + 4 two-bedroom apartments above the ground. Made from rammed earth and fitted with air conditioners, the space is a respite from the harsh climate of the region.
In the corporate segment, it attracts business travellers and government officials who frequent the town for its mined treasures. Tourists en route Alice Springs or those on the hunt for unique outback experiences find themselves on the deserted road to be Coober Pedy. Mud Hut Motel welcomes all with modern amenities in the room and a secure carpark.
A modern motel lacking modern technology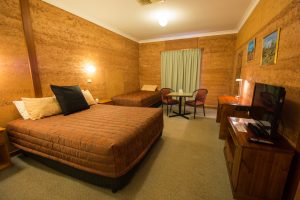 The current managers took over the operation of the motel in April 2020 after having leased the business for 20 years. The previous managers were using a paper desk calendar to manage bookings and were manually adjusting online inventory daily via the channel manager.
It was soon evident efficiencies could be gained by analysing all workflows and systems. A PMS and a smarter Channel Manager were an immediate need to ensure all backend processes were running as efficiently and effectively as possible and providing the insights needed to grow profitably.
STAAH presented a natural solution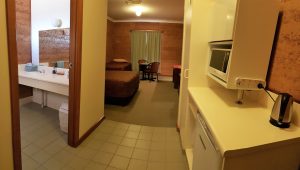 "STAAH came highly recommended," says Nick Harper from Mud Hut Motel. "It had an existing integration with our PMS (Preno) and offered everything we needed within one platform – channel manager and a website with a direct booking functionality."
Mud Hut Hotel signed up with the STAAH Channel Manager to automate rate and inventory management across its chosen online channels while maintaining rate parity and always optimising revenue. Knowing the importance of commission-free bookings, especially in today's world, they also opted for a website with the STAAH Max Booking Engine with advance features such as dynamic rate management, in-depth reporting, promo codes, etc.
"We were impressed with the functionality when considering STAAH," says Nick. "It offered all we wanted, and more, plus was very easy to understand. Its competitive price was the icing on the cake."
Along with functionality and features, Nick is also appreciative of STAAH's service. "From implementation to now, whenever we've had an issue or question, the STAAH team has been readily available to respond."
Growing strong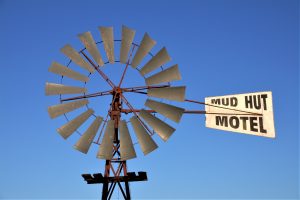 While the motel does not yet have statistics to share on how STAAH has influenced their growth, an increase in direct bookings is seen.
"The connections to channels, a smart direct booking mechanism and strong insights have definitely made distribution and pricing management a lot easier, and definitely more strategic," says Nick.
---
To know more about this beautiful Australian motel visit mudhutmotel.com.au