Sparrow Inn by MGB Hotels grows revenue by streamlining administrative tasks through automated online distribution and increasing direct bookings.
---
Set in the historic city of Alwar, Sparrow Inn by MGB Hotels is an ideal destination for both business and leisure travel. It is conveniently located eight minutes from the railway station and is in close proximity to the city's industrial belt. The hotel is less than a half-hour drive from the popular Sariska Tiger Reserve and National Park. It is also Alwar city's only classified hotel as approved by the Indian Ministry of Tourism.
The 19-room property has an on-site café, a board room as well as a fitness centre. Alwar provides speedy access for guests to the hubs of Jaipur and Delhi, as well as key cities such as Agra, Gurugram, Bharatpur and Mathura.
Sparrow Inn needed a technology solution to take it to the next level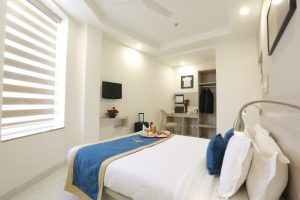 In today's global travel industry, the competition is high. Hotels are striving to get the attention of guests who want affordable yet luxurious accommodations in a great location. Recognising this, Sparrow Inn began its hunt for technology solutions that could help increase their exposure and allow them to take their brand further.
The property's distribution at the time put it on the backfoot on fronts – rate parity and late inventory update. Both critical in optimising revenue and ensuring a seamless guest experience.
Watch what Manish Bhatia, Managing Director of MGB Hotels has to say about STAAH Technology.
---
Along came STAAH and its commercial director, Tarun Joukani, who impressed Manish Bhatia, Managing Director for MGB Hotels and his team.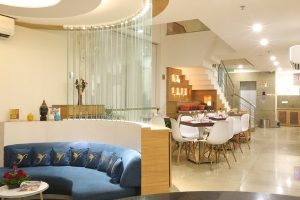 "We decided to switch over to STAAH after the presentation," says Manish.
"The team's passion for hospitality, understanding of our pain points and proven technology were apparent. We knew we'd be making the right choice with STAAH." says Manish Bhatia, Managing Director of MGB Hotels, India.
Sparrow Inn implemented STAAH's channel manager to increase its reach via key online channels with real-time updates to rates and inventory. They used STAAH's InstantSite platform to improve brand recognition while the STAAH booking engine provided much-needed commission-free direct bookings.
Business blossoms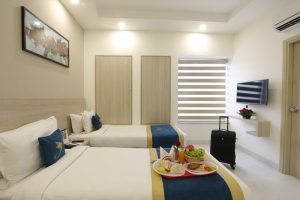 STAAH helped Sparrow Inn by MGB Hotel to blossom, and to grow into its own. It's tough for the owners to quantify the impact of this technology, but they know that for the six years that they have used STAAH, it has proven to become integral to their business.
"I am very happy with the service and advice we receive from STAAH," says Manish. Being a very intuitive platform, training the staff on it has been simple. Backed by reliable technology, errors are few – if any – so rate parity and outdated inventory are a thing of the past.
"We also greatly value the insights provided by the STAAH platform to inform revenue management," he adds. "What we value most is the customer service. You can count on the STAAH team to provide informed inputs with the best interests in mind.
---
Want to know how STAAH's smart and simple technology can help your property? Click here for more information