As the number of OTA connections increased, so did the time spent making manual updates to rates and inventory, prompting WOLO Hotel Kuala Lumpur to make a change.
---
Located in the creative heart of Malaysian capital of Kuala Lumpur, WOLO seeks inspiration from its bustling location – Jalan Bukit Bintang. A walking distance from the best selection of the city's food, shopping, culture and nightlife, it is perfectly suited for leisure travellers. Shopping is a huge attraction as the hotel lies just 200m from the city's premium shopping experiences.
The popular city hotel's design-forward rooms are both functional and comfortable. Guests can enjoy the best-in-class modern amenities across its room types.
Inventory management was becoming difficult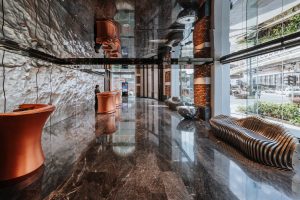 As the business grew for WOLO, so did the online channel connections. The increased reach brought a new set of problems – inventory management and real-time updates across all connected channels.
"We had to manually update room allotment and rates for every online partner via their extranet," says WOLO Management Team. "As you can imagine, in this modern hospitality world of instant updates, multiple channel connections and guests who expect a seamless and quick online booking process, manual updates were becoming difficult to manage. We found our team spend hours in just these updates!"
Without a connection to their PMS, IDB, this issue was compounded because rates and allotment needed to be kept updated in real-time, 24/7. "Knowing hotel occupancy at all times to optimise room rates was a challenge and losing us potential revenue."
"We knew in 2018 that without a channel manager our distribution and revenue would be hampered."
STAAH was a smart investment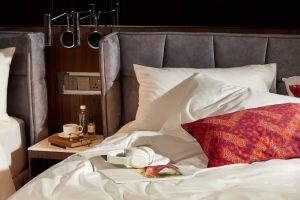 After looking into technology solutions in the hotel industry, WOLO Management Team decided STAAH's Instant Channel Manager was the right choice for WOLO. STAAH had all the features the hotel required from a technology solution, including system stability, ease of use, the ability to map a number of OTAs and a two-way connection to their PMS.
The set-up was quick with the STAAH customer service team managing mapping. "The service provided and ease of set-up exceeded our expectations," adds WOLO Management Team. And that was just a start as the WOLO team began seeing great results after the connection proving that STAAH was the right choice for this independent city property.
The results: Increased efficiency while boosting bookings and revenue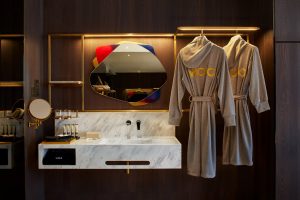 For WOLO one of the greatest benefits of a STAAH connection was the significant reduction in time spent by the team managing rates and inventory on online channels.
"With administrative tasks taken care of by a well-tuned system like STAAH, the WOLO team earned back precious staff hours that were pumped into taking the property's guest experience to the next level," says WOLO Management Team.
The number of OTA connections went up further, increasing reach as the team did not have to manually update every channel added to the property's distribution mix.
Leveraging the insights from STAAH, WOLO was also able to improve its bookings and revenue, optimising inventory for channels that were performing better and easily updating promotions. "We spend more time on pricing and promotions that benefit our bottom line, rather than updating rates since moving to STAAH," adds WOLO Team.
WOLO Management Team is also impressed with STAAH's usability. "It is certainly designed with a people-first approach as training the team to use it was quick and simple. Where we need help, or even for general advise on what other improvements can be made, the STAAH partner services team is readily available."
For WOLO, the benefits of a STAAH connection are seemingly endless. "It is certainly one of the best technology investments we have made."
---
To find out more about this beautiful hotel visit www.wolohotel.com.my