COVID-19 changed everything, including revenue management strategies. No longer just a trend analysis of past data, revenue management today is about how "real-time" your pricing is.
---
A year of dramatic change to the travel and hotel-scape…
We don't need to repeat what a game-changer last year was. Hoteliers are now driven as much by government travel policies and health guidelines, as demand for travel to define their pricing. In many markets, availability has become a non-issue due to drastically reduced travellers in the market.
For many vacation rentals and hoteliers that previously relied on international travel, audience profile has dramatically changed to target domestic travellers and staycationers. Corporate and MICE travel is almost non-existent, and it is leisure travel that rules the roost.
Booking windows have changed due to uncertainly of travel and when the next lockdown will be announced. Bookings are left to the last minute and even then, travellers are looking for flexibility to cancel.
Price plays a big role as consumers are conscious of fragile economies and becoming conservative. That said, value is keenly sought in everything – the more for less idea sounds inviting.
Look around you and you will notice that your competitor set has changed too. Suddenly more properties, even the big guys, are vying for the attention of the little travellers. Search for apartments and vacation rentals is rising as travellers seek to escape to their own private haven without risking a stay in places where accommodation is shared.
Where does this leave revenue management?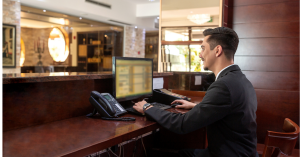 Previously, smart property management companies would adjust their prices based on seasons and use historical data from a data provider or their portfolio data to mark up prices based on the previous year's economic growth.
However, a lot changed around us. Demand and supply are a bit of a guessing game and historical data no longer applies. You could perhaps understand some underlying trends from past data, but it is certainly not the only thing your pricing needs to be based on.
With COVID-19, revenue management has entered a new era of dynamism in rate management. You need a proactive model, closely monitoring what is converting and what is happening in the market to inform your pricing.
Some tips to survive and thrive in the new era of revenue management…
1.    Look for new data sources.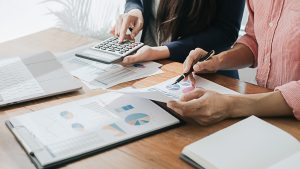 With historical and seasonal data becoming less than useful, look at other sources to help you get the right pulse of the market. Look at search data – from OTAs and Google – to see where travellers are looking to go, when they plan to travel, length of stay and type of accommodation sought. Another place to look at is flight data – which destinations are travellers looking to visit, and which destinations are most travellers arriving from to your location.
2.    Dynamic pricing
A Booking Engine is more important now than ever before as it combines historical and real-time data to generate pricing recommendations. Make sure you invest in the right tools to guide your dynamic pricing strategy – automation is critical to success.
3.    Be flexible.
In your cancellation policy. Be flexible also in your strategy; every day is a new day. Be ready to change.
4.    Dynamic competitor set.
Don't limit yourself to a static group of pre-COVID competitors. Assess rates of all types of properties around you. You'll notice more hoteliers and vacation rental owners in your comp set than ever before. Even this comp set keeps changing as properties make rapid pricing changes to adjust to a changing market.
5.    Incentivise, don't cut price.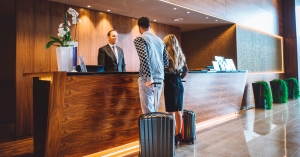 Dropping your rates is not the only way to fill the rooms. Show consumers the value of your offer by adding services that make the higher rates more appealing (without it costing you a lot!). For instance, you can provide complimentary breakfast or free stay for kids sharing the room. Or a discount on a guest's next booking with you.
---
Critical for success of your revenue strategy now is being able to forecast demand and quickly action insights and learnings into actionable tasks. The right tools and a dedicated revenue management team will go a long way in helping you keep your finder on the pulse of the market and respond with real-time pricing strategies.