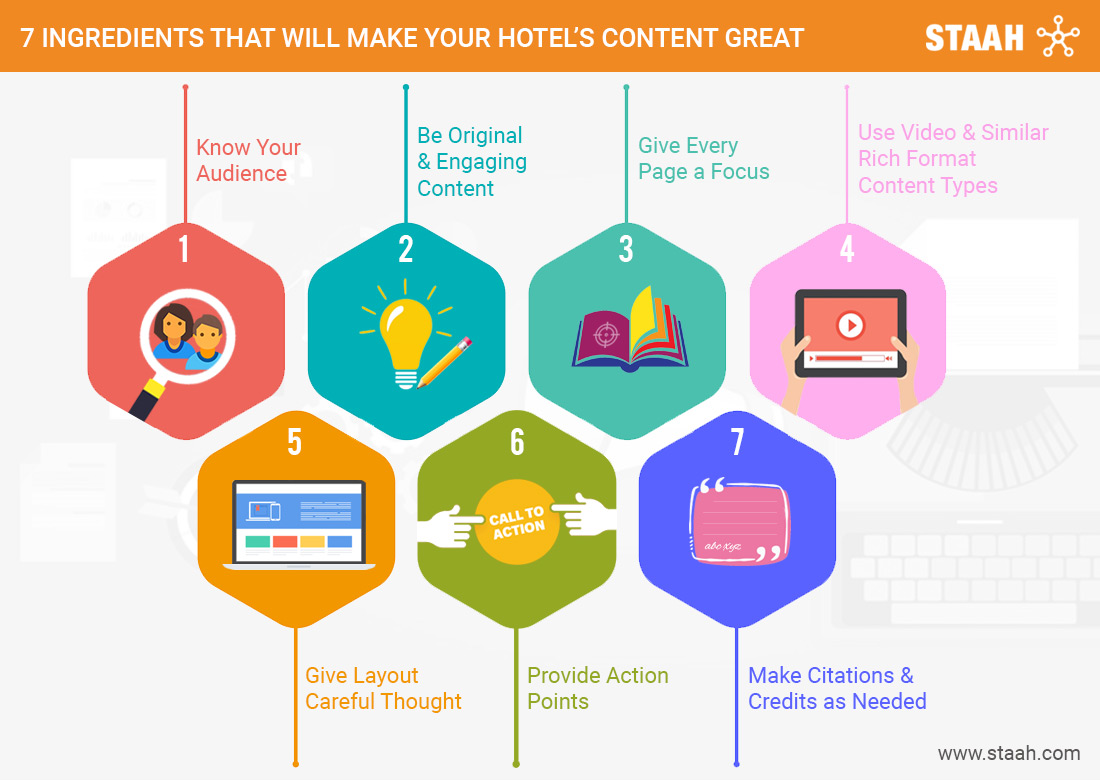 If you want a hotel website that doesn't just get by, but flourishes and gets you bookings, there are seven key elements you must include in your content. Let's take a look.

---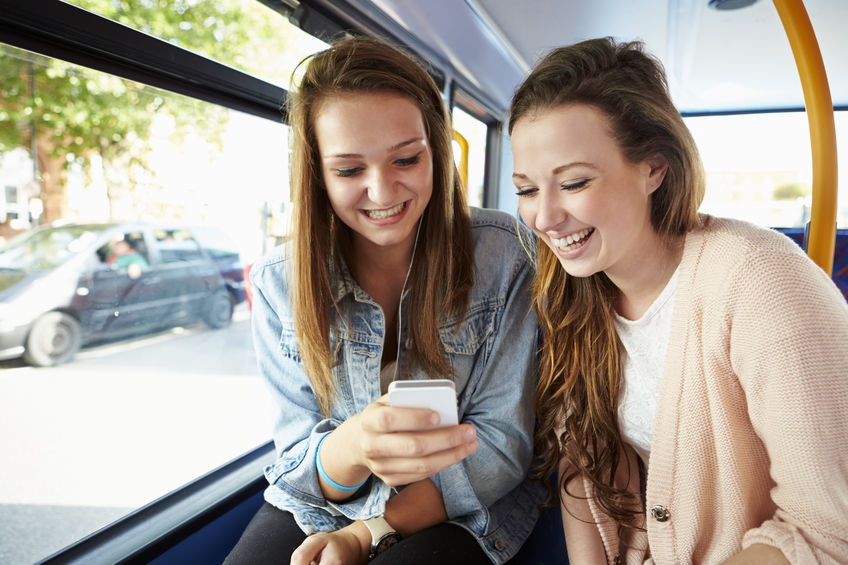 Know Your Audience
Even before you start creating content, be it for static web pages or a blog, knowing your target audience is very important. So, begin your content plan by researching your website traffic and digging into marketing insights from your segment. If you know them, you will know what their triggers are and that is half the battle won.
---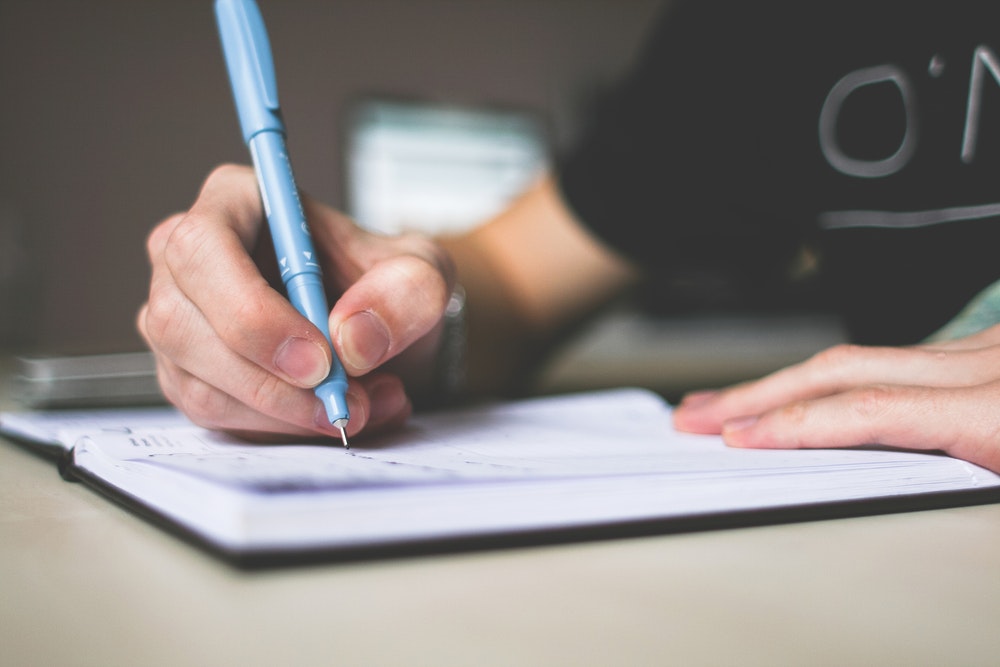 Be Original & Engaging Content
Original content goes a long way not just with Google or other search engines, but also users. If it is a good story, everyone wants to hear it and share it. So, don't be lazy and create original content. Originality is not just in words but also in ideas – rehashing the same idea five times will just bore your audience.
Before you kick into production mode, make a content calendar that meets your business goals. Keep in mind the resources you have to create the content when making a plan.
---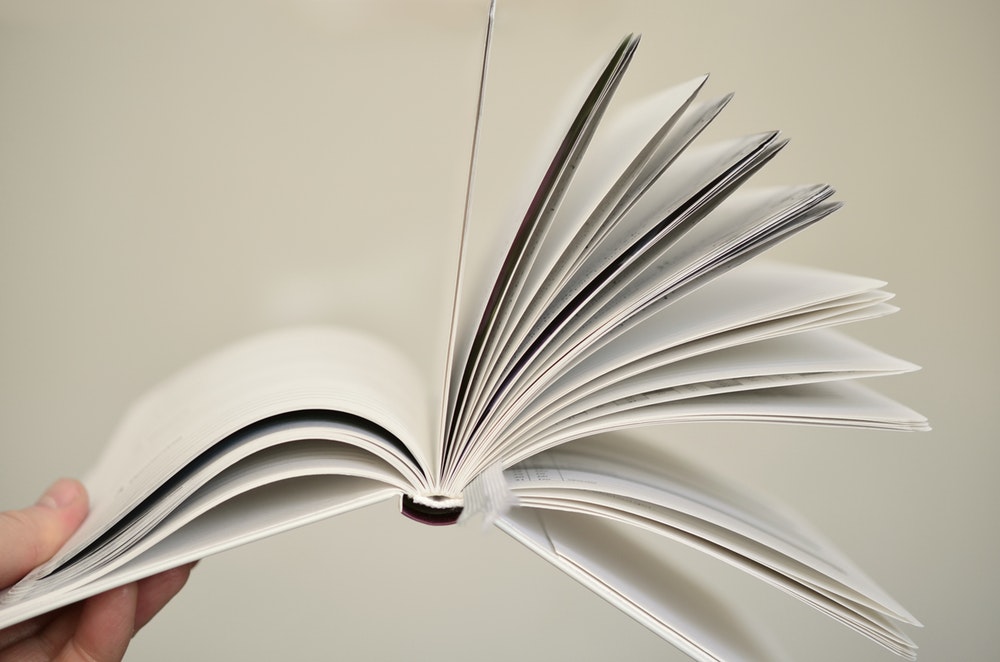 Give Every Page a Focus
One page, one focus. Don't confuse the user with too many messages.
Begin with a strong headline – something catchy, then tell the user what to expect in as few and simple words as possible before moving on to your story. Here is where keywords come into play. Remember at times to be personal and inclusive in your tone.
Formatting content is more important than you think. Highlight, use bullet points and write in short paragraphs to keep users engaged.
---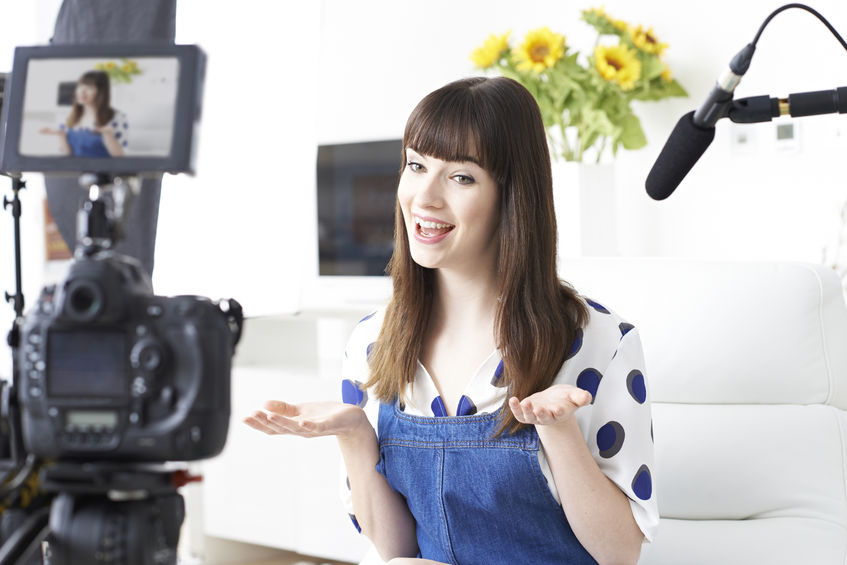 Use Video & Similar Rich Format Content Types to Tell Your Story
We've harped on about video content for a long time. Put it into action when planning and producing your website and social content. Again, keep it short and to the point. Video tours around a property or your location will build customer confidence to book. They're also a great way to generate customer participation and content sharing.
If you're still a bit shaky on video, use multiple images in gallery style to tell your story. Or just make videos out of photos.
---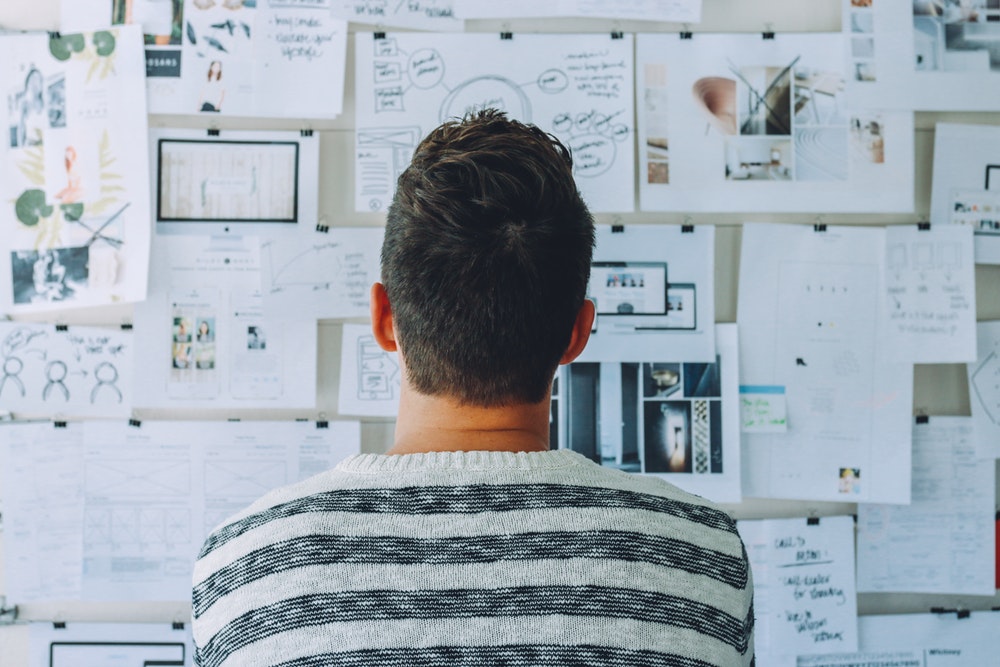 Give Layout Careful Thought
The layout and structure of the page content is crucial for the customer engagement. For example, creating paragraphs that are broken out and easy to read will result in a higher level of time spent on the page.
Maintain interest through content and design with call to action phrases, and guide the customer towards a booking with internal links to deeper content and product pages.
---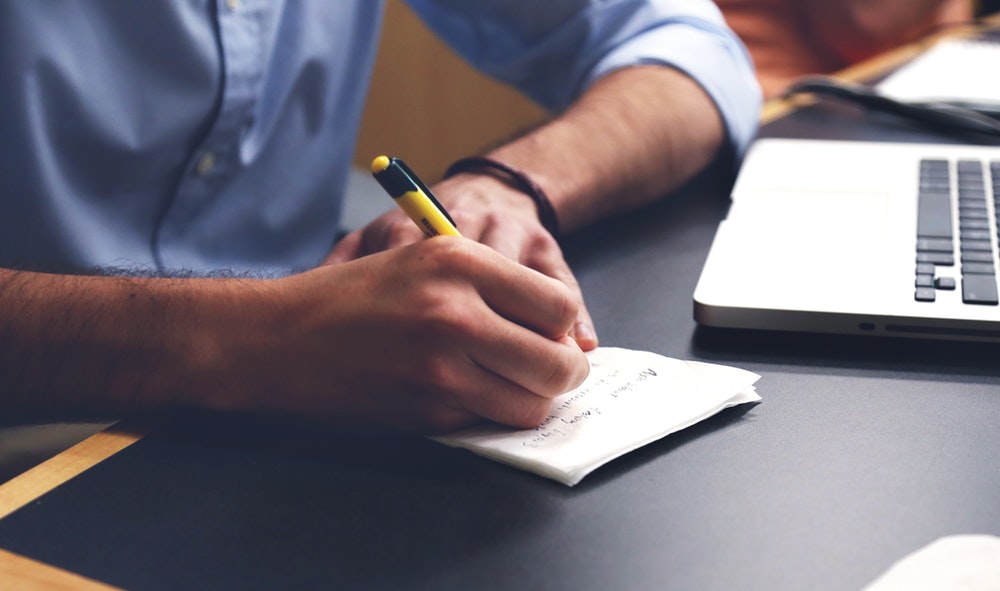 Provide Action Points
When you create content for your page, take it as an opportunity to create clear calls to action. The content should drive them towards one of the goals you have set for your page. For example, once you've explained the benefits of your gorgeous garden view room, include a clear call to action to encourage individuals to make a booking.
---

Make Citations & Credits as Needed
Cite your sources and reference your content where borrowed from another party. You really don't want to be called out by your users or competitor for copyright infringement. This includes crediting imagery or videos used from social platforms on your website.
---
If there is one piece of content you can do per month, make sure it is something that makes an impact. Original and targeted content  can do wonders for your website – reducing bounce rate, increasing your reach, conversions and customer retention, as well as developing that all important trust between accommodation provider and customer. This should be the basis for your content plan.