Highland House wanted to make the management of distribution and generation of online bookings simple. Then STAAH happened.
---
Built-in 1911 as three-terrace dwellings, Highland House in Dunedin [New Zealand] is a distinctive building that has been renovated as a self-contained boutique hotel which offers the best of all conveniences, along with the bygone charm of Dunedin's Scottish heritage. Located five minutes from the city centre, the hotel is on a traditional "University" street close to the campuses of Dunedin, 'The Edinburgh of the Southern Hemisphere '.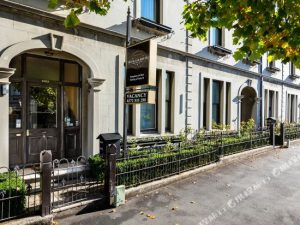 The impressive location of the property is matched is excellent customer service. "Guest experience is very important to us," says Lens Yip, Hotel Manager of Highland House Boutique Hotel.
Back-end efficiency = better guest experience
When looking for a technology partner, Highland House sought two key attributes – first, a platform that was simple to manage and understand and second, a platform that was increased their online bookings.
"We'd heard of channel management technology where wait times between what was inputted and their reflection on channels had significant wait times," says Lens Yip. "We wanted a channel management partner that enabled quick and error-free updates so our staff could devote more time on what matters – guests."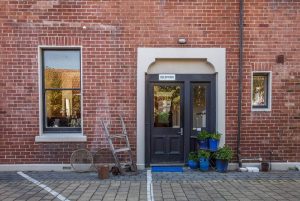 Increasing commission-free direct bookings was another goal the boutique hotel wanted to achieve; important not just for the bottom line but also a better guest experience as a booking engine on the website makes the online reservation process seamless.
STAAH: an easy and elegant solution
Having heard about it from other industry colleagues, Lens Yip was confident in the STAAH platform's ability increase the property's distribution network and bookings from a diverse range of travellers.
The set-up was simple and followed a training session with the staff.
"What my team and I love about STAAH is its intuitive design. Almost anyone in the hotel can start using it – without the need for any intensive training."
"The best part about STAAH is the ongoing support; not just to resolve any technical issues (which are very few) but to provide guidance on how to leverage the platform to its full potential and grow bookings."
Highland Hotel uses STAAH Max Channel Manager and Booking Engine as well as the WatchMyRate feature that allows users to compare rates with up to five channels in real-time with a view to encourage direct bookings.
Saving time and delighting guests
The ease of working with STAAH has been very beneficial for the property that has managed to increase its online reach using the 220+ connections that come with the STAAH Channel Manager. Real-time connectivity over a cloud-based platform has meant overbookings are a thing of the past, resulting in happier guests (and hotel staff).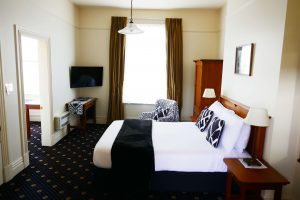 "Doing the job is a lot more enjoyable as we spend less time in front of the screen updating rates or ensuring they are accurate and more time delighting guests with a quintessential Dunedin experience."
The proportion of direct bookings has increased with the implementation of the STAAH Max Booking Engine and WatchMyRate widget for the property. "The commission-free direct bookings have definitely benefitted our bottom line."
STAAH's customizable features and advanced reporting tools have enhanced the Highland House team's ability to run the business profitably and efficiently.
"With STAAH as a partner it is easy to be optimistic about the future and growing the business profitably," says Lens Yip.
---
To know more about this beautiful boutique property visit their website www.highlandhouse.co.nz