We may not have been able to predict the havoc COVID-19 would wreck in the hospitality industry. But we can reimagine what the future could be – what the'new normal' for hoteliers means.
---
Before we go into the future, think back to the past.
When the travel & tourism and hospitality industry made a comeback from 9/11, there was a fundamental change to how we operated. Consumers were wary of the security risks of international terrorism. Governments and the hospitality industry around the globe responded with increased security measures at airports, tourist attractions, and even some hotels.
Today the threat is different – we're fighting the risks brought to the front by an extremely infectious virus. The response has seen the establishment and demonstration of high hygiene standards, contactless guest experience as well as enabling social distancing. This will be our 'new normal' and the sooner you embrace it, the better.
Here are a few things you need to get used to about the 'new normal'.
Business travel will be slow to return.
The corporate sector was the first to get affected by huge impacts following canceled conferences and travel. They're also likely to be last to recover as businesses take a cautious approach in response to dampened demand.
Besides, there is a stay at home mindset which is running strong. The hospitality sector should be prepared to respond to these changes. If businesses form a big portion of your guest base, maybe it is time to consider expanding your target audience and catering to a new market mix.
Open communication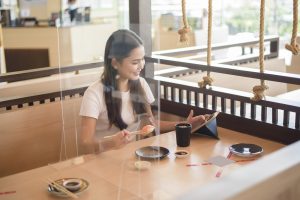 Open communication with guests, suppliers, and your employees is critical. Keep them informed of changes and be especially open about things such as booking flexibility, cancellation policy etc. Communicate your health and hygiene programme clearly.
We've pulled this out as a separate point to the above because it is critical for any hotel industry or any accommodation provider (hotel owners, bed & breakfasts, moteliers or vacation rentals) to be successful post-COVID-19. Guests and employees are hypersensitive to these topics. Information on them is not just good for them to know, but their right to know.
Staycations and domestic travellers become prominent.
With borders shut and consumers apprehensive to travel even where they have been opened, locals are being lured to experience their own backyard. The tourism industry will see domestic travel as the new travel trend. Partner with local attractions to create packages that locals cannot look past. Gift vouchers provide not just an immediate cash injection for properties, but with the right offers, they become an attractive option for guests. Group travel is probably not an option for the remainder of the year – take that into consideration when planning your revenue.
Contactless Guest experience.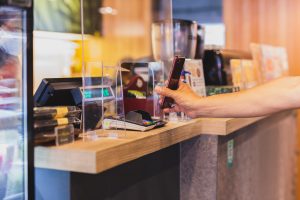 COVID-19 has changed the way we interact with others and hoteliers need to be adapted to this change for better customer experience. Guests will be wary of too many touchpoints with staff, so now might be the time to look at your check-in experience and. Maybe now is the time to go mobile and give guests a contactless guest experience. Housekeeping protocols will have to be updated to ensure high hygiene requirements and social distancing is maintained. Larger gaps between tables in in-house restaurants for food and beverages and things such as keyless entry will be important in the hospitality world post-COVID-19.
Smart technology to hoteliers' aid … again.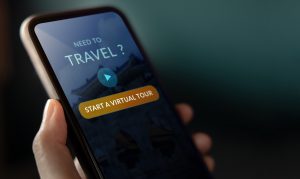 Go cloud when it comes to your reservation, distribution, and revenue management systems. Making your key tools accessible to everyone on the team, from anywhere is important. Insights and trend analysis have always been critical to hotels. As profits disappear, revenue managers will need to rely on insights to ensure rates and promotions are well planned. Make sure to leverage the data provided by your smart technology tools such as STAAH Channel Manager and Booking Engine to increase your revenue.
To conclude
This crisis will see many falls and those that stand must be ready to change and adapt to the new norm. Starting early gives you an advantage over the others.
---