From fashion to hospitality, Nayantara's journey to success is driven by an inherent creative streak and a deep understanding of her environment and the people's needs.
---
The Sri Lankan designer is renowned for her aesthetic sense and has to date designed 19 boutique hotels and villas, in addition to many holiday homes and commercial spaces. She owns the luxurious Taru Villas, a collection of 11 properties, which are a picture of tropical luxury, wrapped in warm Sri Lankan hospitality.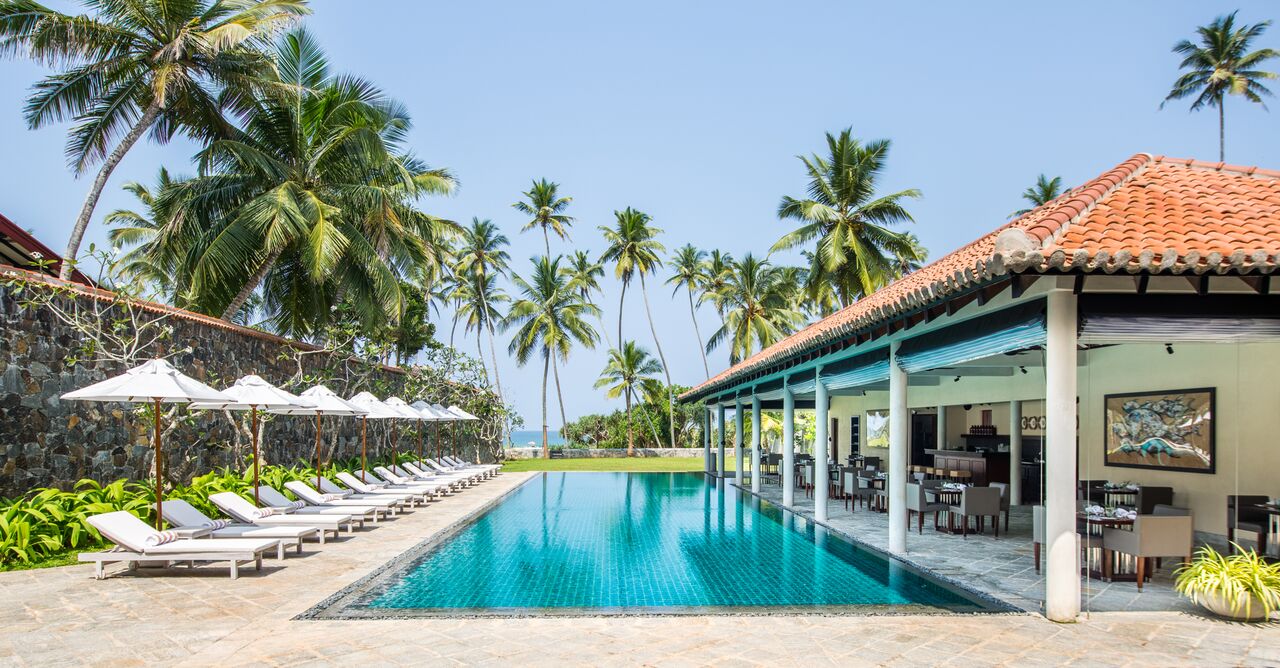 Hotel Design Wasn't My Calling…
"I didn't choose to design for hotels," says Nayantara, or Taru as she is fondly called. "This was yet another outlet for my creative expression."
In fact, the pioneering designer did not even begin her journey as a hotel designer. Born in an era where design as a profession was in its infancy, Taru's creative flair was encouraged from school days by teachers. She never needed to look far for inspiration as it came from a very artistic and aesthetically astute family.
"My sister is a very successful baker and my strongest inspiration was my uncle, an artist, who sowed the seed early for us by encouraging us to create gorgeous Christmas decorations and craftwork."
Trained as an accountant, she was given the opportunity to redesign the accountancy firm where she apprenticed. Seeing her talent, the Senior Partner at the firm encouraged her to follow her heart into this field.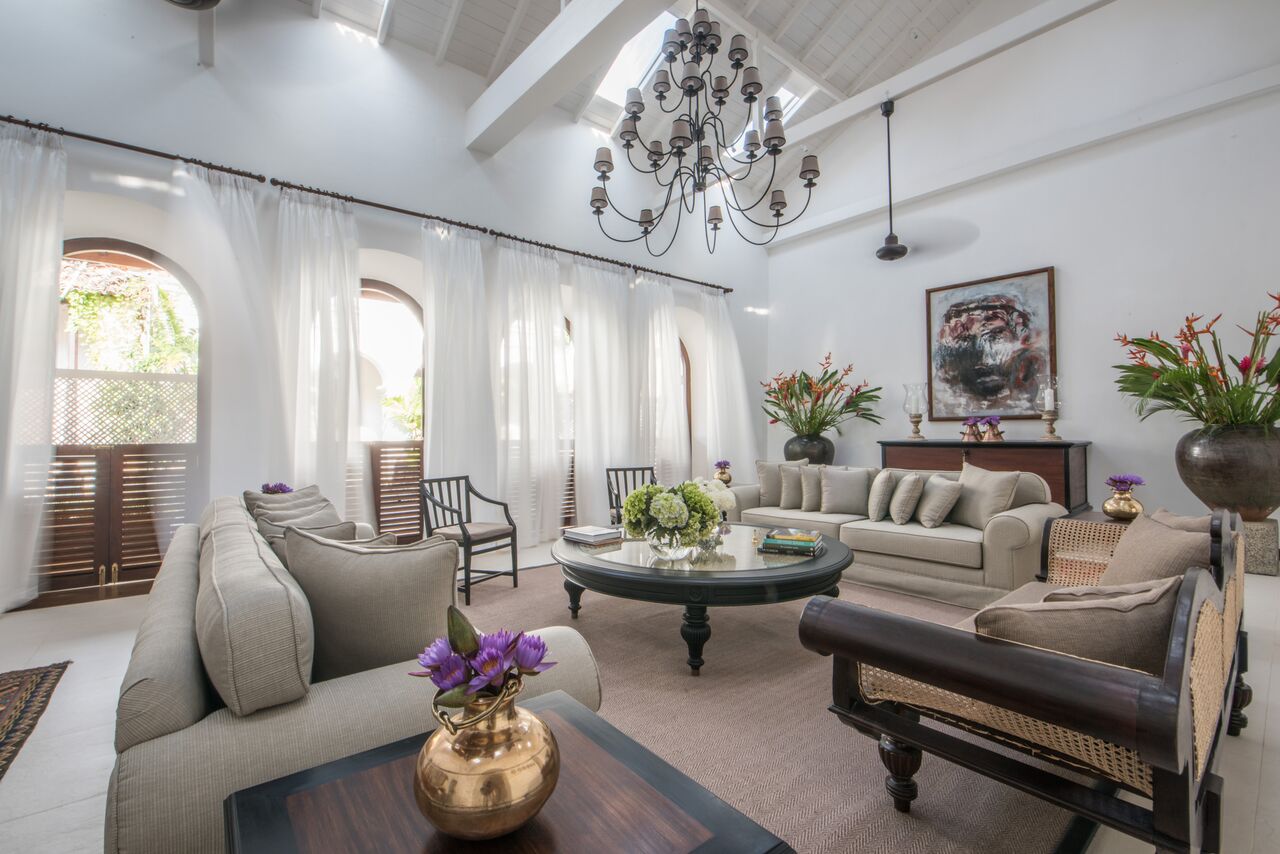 There was no looking back for this extremely talented woman. She ran a boutique clothing business for more than three decades, finding inspiration in fabric and the people who wore her designs.
When she found the passion for fashion design dwindling, she started organising events, decorating homes … expending her energy into anything that ignited her creative instincts.
Born Into Hospitality
"My mother built and operated the first registered tourist guest house in Colombo [Lake Lodge]," says Taru. "Her strong work ethic, independent streak and natural hospitality made a strong impression on me at a very early age."
This passion for hospitality rekindled later in her life. Taru opened her first boutique hotel in 2002. Called Taru Villas, it was inspired by the location and located along the same stretch of the beach [Bentota] where she had very happy holiday memories.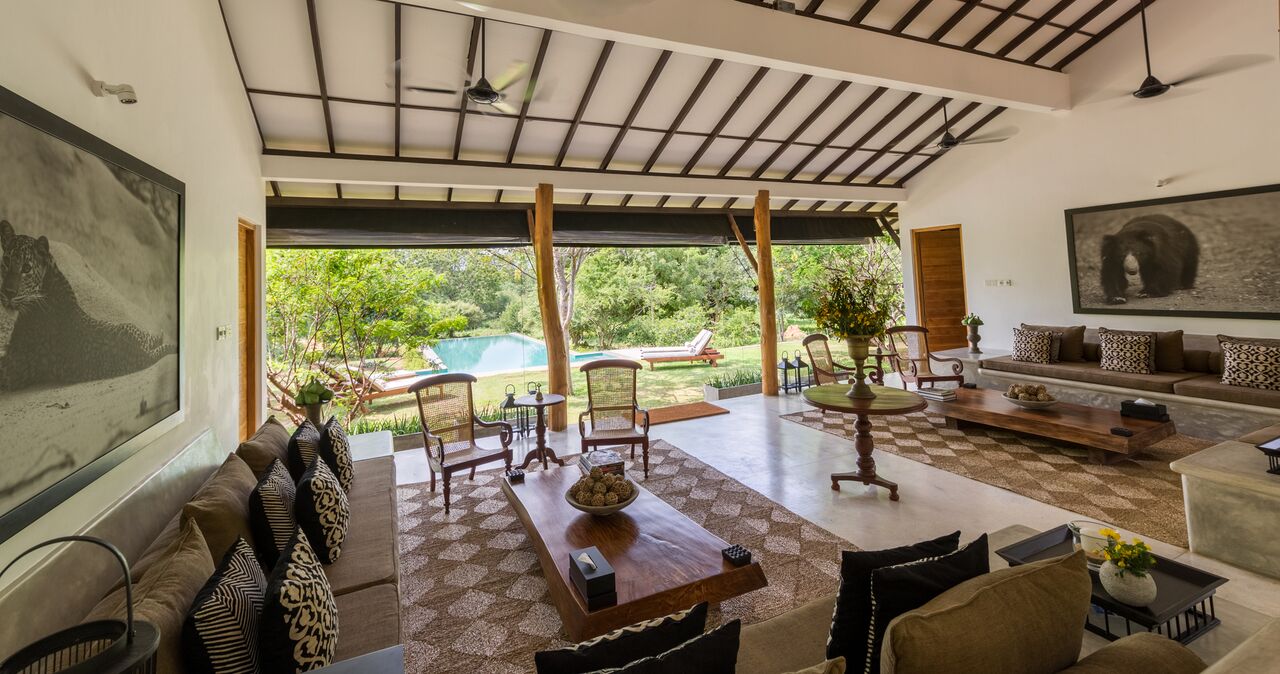 Since then, Taru Villas has been redefining boutique hotel experiences in Sri Lanka. Taru has ensured that the discerning travellers who stay at her luxury properties always leave experiencing more than what they expected.
Taru's Design Sensibility
I like strong, clean lines. You'll find a lean towards symmetry in my projects and I like to be inspired by the surroundings of the place if it is an interior or building project," says Taru.
Her design style always featured light, fresh colours, soft overstuffed chairs, and cushions, antiques, ethnic rugs and furnishings, faux finish treatments, mirrors. She has made Indian fabrics chic, raised the work of innumerable local Sri Lankan artistes to stardom and brought lush green landscapes indoors.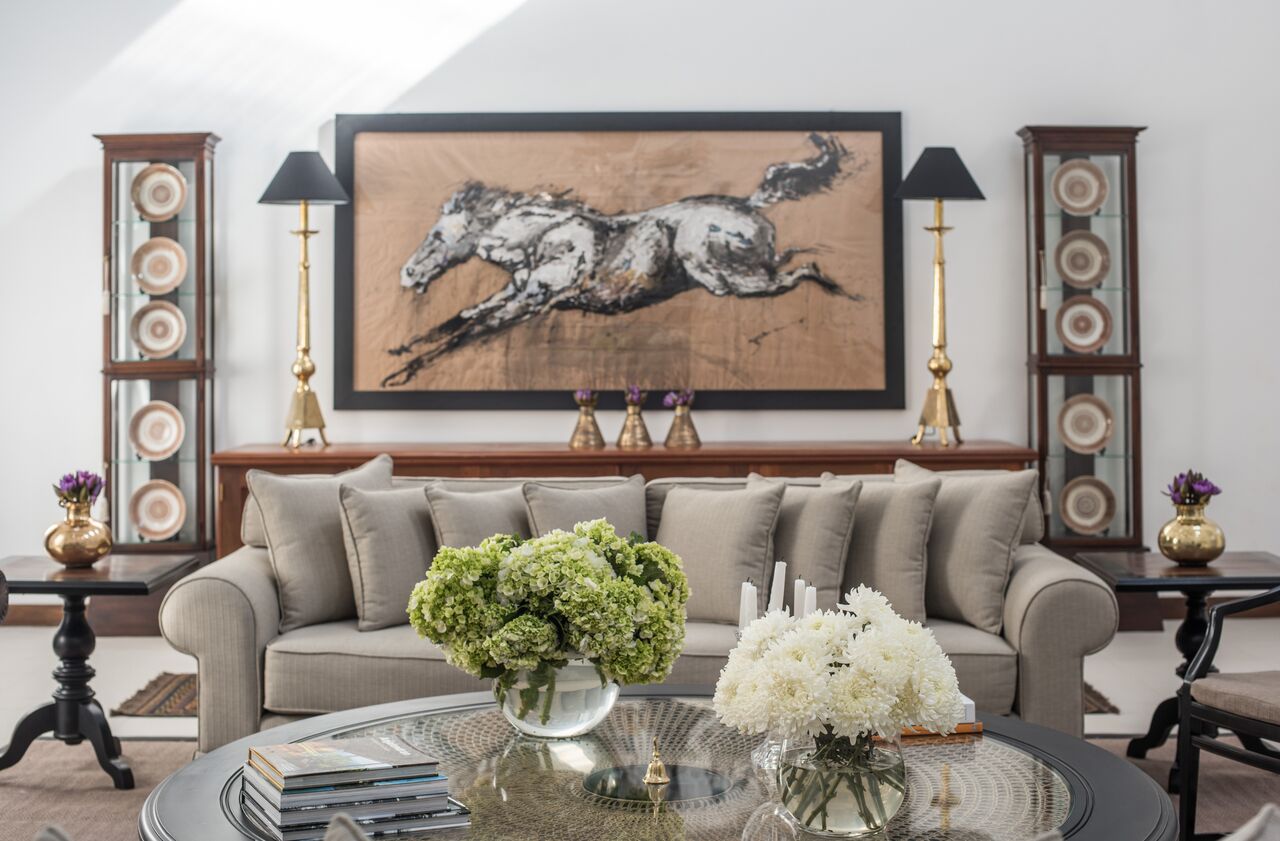 Taru's inspiration comes from Sri Lanka's history and heritage, and re-purposing and redesigning old houses with strong architectural features is something she loves. The talented lady is also a huge advocate of local design talent, urging hoteliers to leverage Sri Lanka's pool of designers. "Nurture and value Sri Lankan designers," she says. "They are locals and cannot fly away from their local critics, so will be more accountable for their work."
Tips for Hoteliers Looking to Give Their Property a New Look…
"Don't overcomplicate it, and be practical," says Taru.
And don't take (or allow builders to take) short-cuts with construction or building materials – the quality shows in the final product."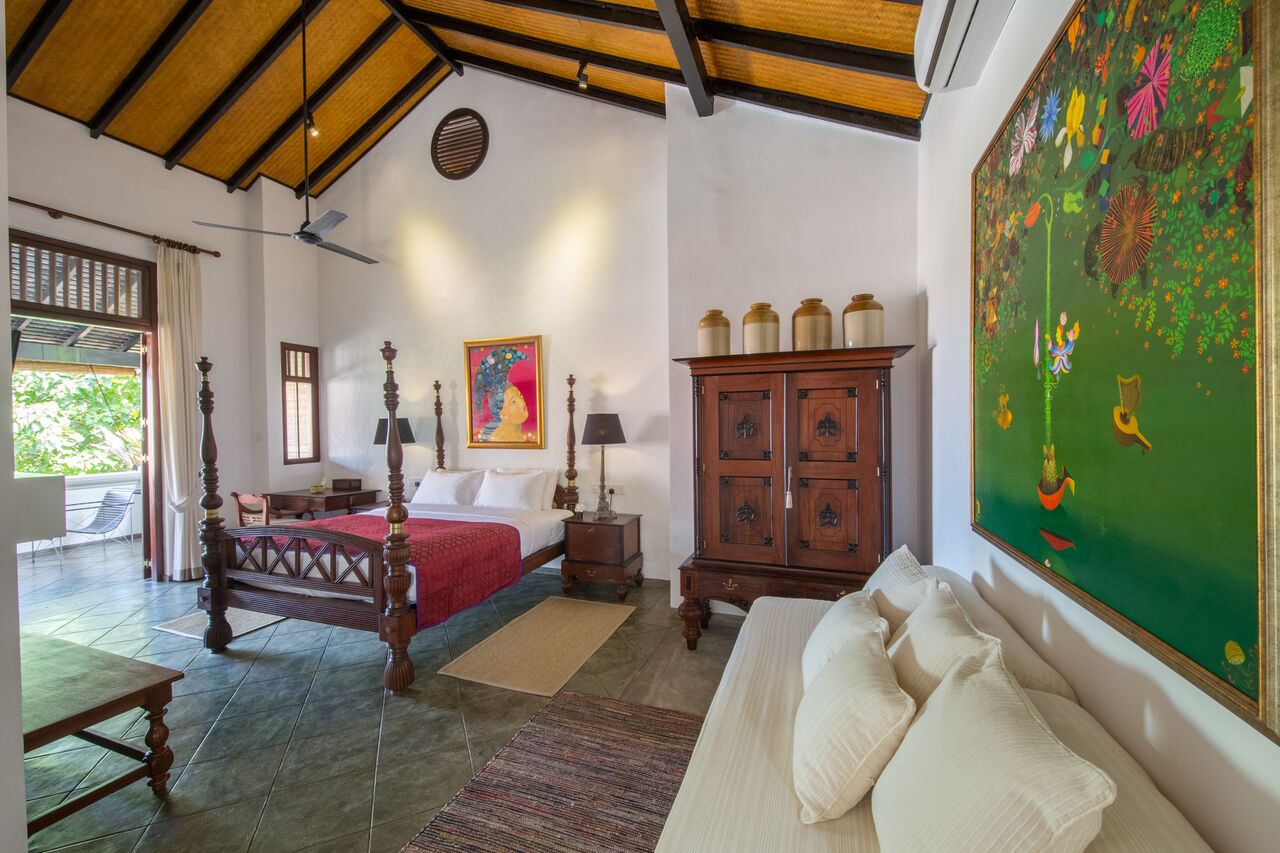 "At the same time, construction doesn't need to be expensive, although you do have to spend a little to outfit and detail your concept properly."
---
Taru Villas is an eclectic collection of highly acclaimed small boutique hotels and holiday villas in some of Sri Lanka's most captivating location.