Since hoteliers get the majority of their bookings through online channels, online reputation management is super important. Travellers are coming across countless user reviews about your hotel through search engine results, review sites, social media pages and OTA listings.
---
Though it can be incredibly frustrating to get an unreasonable, negative review, you're going to have to deal with it. It's out there, and by responding you're showing readers that you care about resolving problems with your guests.
The increasing use of mobile devices for making travel bookings further enhances the importance of online reviews for travel decisions. Customers trust reviews by other travellers more than they do official business communication because they assume that the reviews are independent.
Whenever you receive a negative review, consider it an opportunity to assess the gap between your services and guests' expectations. Also, use this opportunity to demonstrate that you care for your guests' opinions and you're willing to improve.
Always remember that your answer to feedback won't be only visible to the person who wrote the review, but to all the travelers who might be in search for their next ideal hotel. Every negative feedback can be your chance to win more repeat as well as new bookings.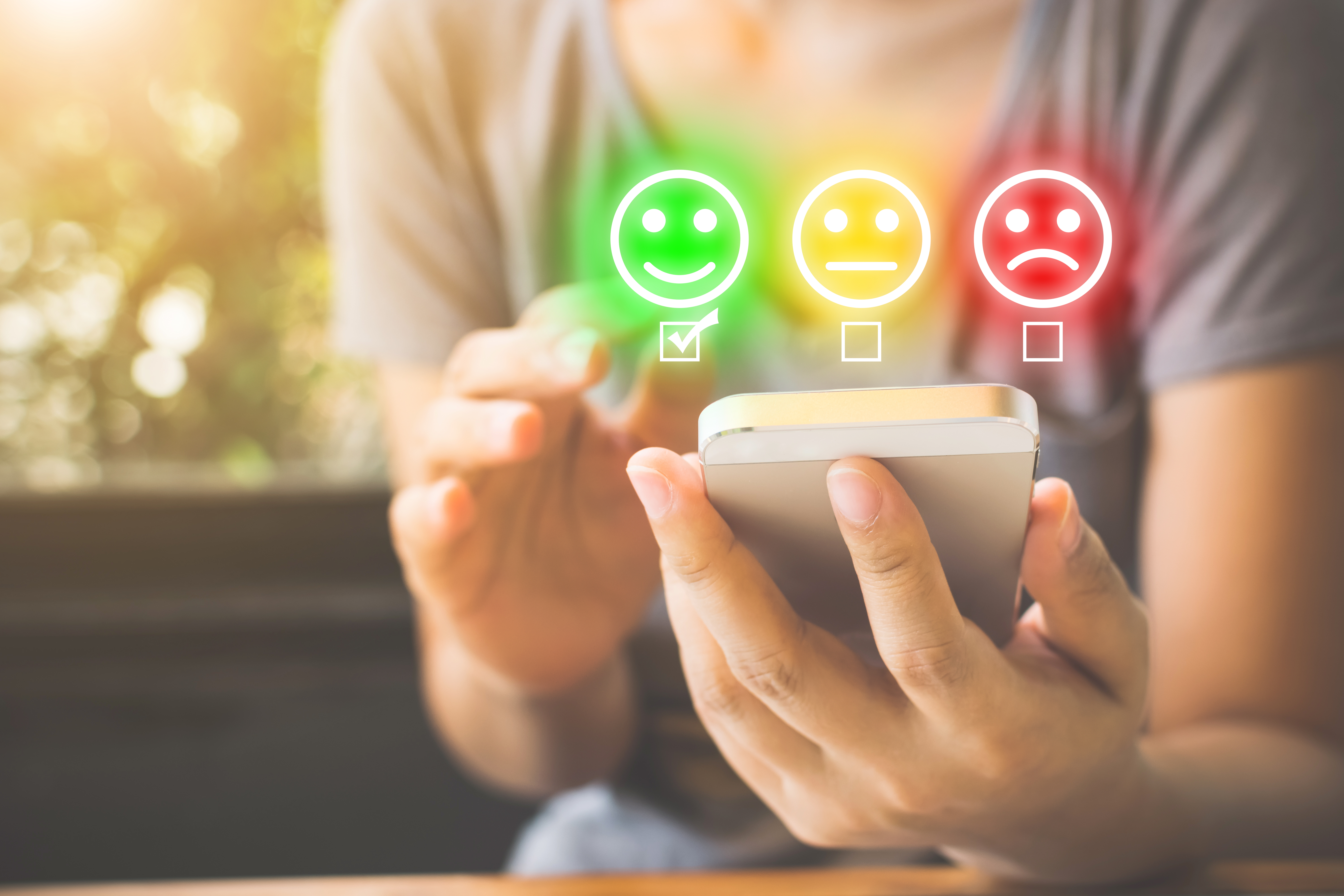 This is because the review and your response will be visible to a large pool of your customer base and you can make sure to turn it to your advantage by being thoughtful.
1) Measure
Tracking reviews across multiple sites can be tedious. STAAH's ReviewMinder helps in measuring guest experience from one place. The intuitive dashboard gives an overview of scores and allows you to measure which areas to work upon.
Conceived for use by hoteliers on the go, the ReviewMinder is available now on a Mobile App that helps you manage your hotel's online reputation and guest feedback from wherever you are, in real-time. The app is available for both Google and Apple.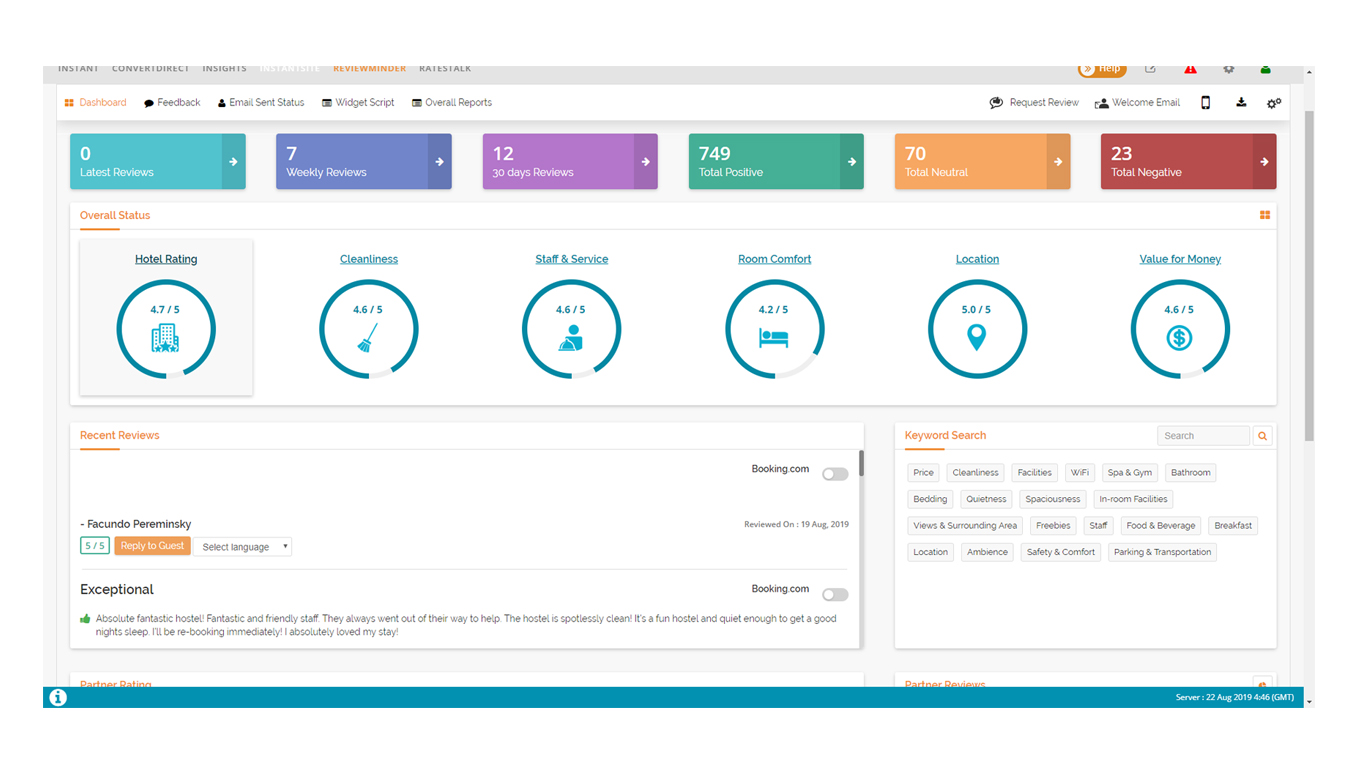 2) Improve
Taking the negative feedback as a medium to improve helps accommodation providers in delivering better service next time. ReviewMinder is designed to help properties improve their service. Tracking your online performance on different channels and comparing it with your competitors is made easy with ReviewMinder. The reporting section displays Source Category Score, Competitor Category Score, Reviews Sentiment Performance, and Most Recent Reviews.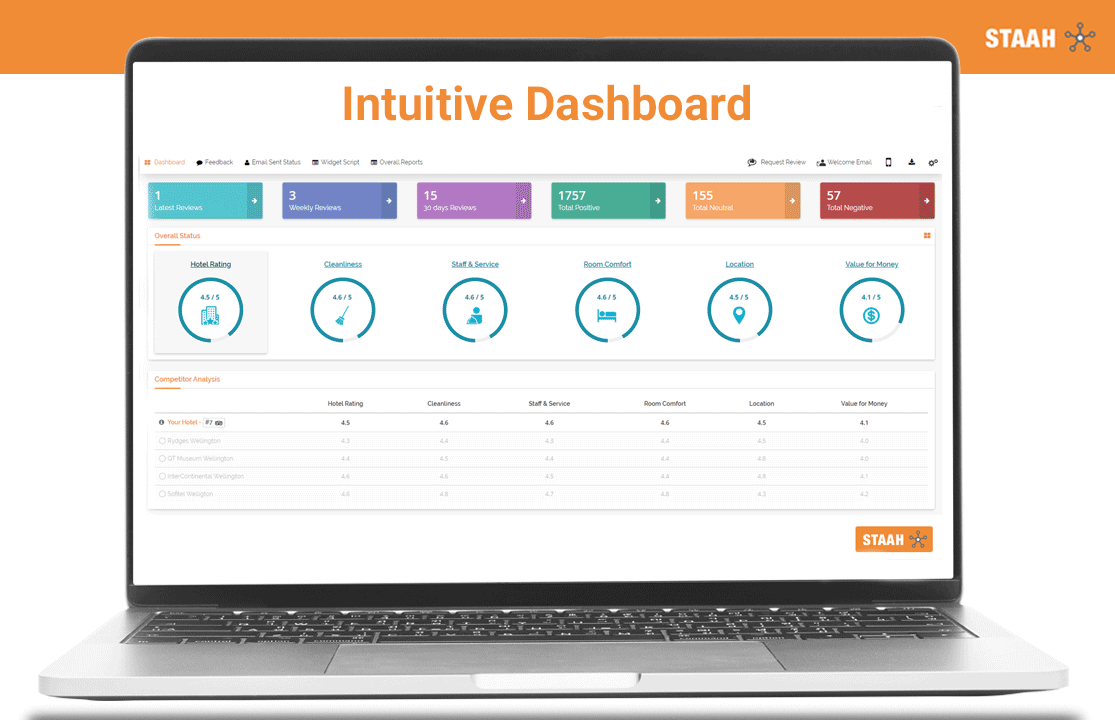 3) Respond
Always respond to negative feedback as well. Send a welcome email and request a review with your guests directly with STAAH ReviewMinder. With all reviews available in one place, responding to them and sharing to your social platforms is easy and time-efficient.  ReviewMinder allows posting your reviews on your Facebook page easily.
To make your life easy, Reviewminder comes in a Mobile app, so you can respond to all your reviews anywhere anytime.
---
Know more about STAAH ReviewMinder and sign up for a Free Demo here.