Even today, when people are asked if they are willing to travel, the instant response that comes is Yes! The simple reason being most of us in India are fond of traveling, exploring new places, experimenting with different cuisine and experiences. Pertaining to the current scenario – the second wave creating a rage across the country, people are putting off their travel plans to future dates.
---
Traveling in the era, where uncleaned surfaces could raise issues related to safety, holiday homes are offering travelers a sigh of relief with much-needed privacy.
While there is a reasonable dip in leisure travel owing to the current situation people are optimistic about traveling once the situation is back to normal. And vacation rentals will definitely be the preferred option as it offers customized facilities with the ability to stay for a longer period of time as well as a feel home experience. This is quite surprising how short-term rentals, confined to only a few of the scenic locations in India are making their space in the mainstream.
From a nestling traditional set-up of rental homes in the pre-digital era to a full-fledged billion-dollar segment giving hopes to many start-ups, the industry has come a long way. Several funded firms are looking forward to expanding their footprints in the vacation rental space either by managing their own homes or apartments or renting apartments.
The Demand for Experience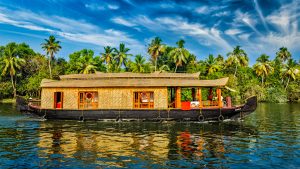 The current generation of travelers has a certain amount of ravenousness that is fuelled with the curiosity to live like a local. Unlike hotels that offer a standard set of facilities and amenities, holiday rentals offer a unique combination of metabolic living at a lower price tag compared to hotels.
Also, there are a variety of lodging options available from apartments, to beach condos, mountain cabins, boats, or farmhouses suitable to the needs of the traveller group.
New travel segments like Villacations, Staycations, workcations, bleisure, etc., continue to evolve further adding to the demand growth. Vacation rentals have been an attractive alternative for travelers who are now ditching luxury resorts and finding solace in social isolation that is close to nature.
The Adoption of Tech is Accelerating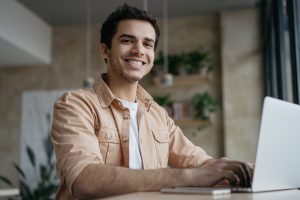 The software segments for these holiday homes have grown enormously. Customer experience is at the core of hospitality, providers cannot afford to disappoint their guests, which fails to create a delightful customer experience. We can witness a more target-focused approach than a blanket approach as far as the adoption of technology is concerned.
Google for Vacation Rentals
According to the study by Expedia, 69% of the travellers turn to google to book a trip so, in 2019 google came up with its own vacation rental listing "Google vacation rentals allowing players to list their property on google. The Google Vacation rentals work with few partners like Expedia, VRBO, Hotels.com, RedAwning and TripAdvisor and now even Booking.Com has joined the league.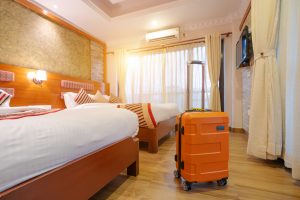 The biggest advantage on distributing your property on google is its wide global reach and direct bookings with zero commission, Google doesn't charge you for sending travellers your way. Since Google is now venturing into creating a one-stop-shop for travellers it will change the way travellers plan their vacation trips.
Partnering with leading OTA's
As a holiday home manager, it is very important for you to either connect with the major OTA's partnered with google or own a channel manager that can help you list on the search engine.
Touchless Guest Experience
Contactless guest experience is and will be the major differentiators for holiday homes. Property managers consider contactless check-ins at a higher priority even above the cleaning protocols. Not only do touchless solutions assist in making travelers feel safe, but it also helps the owner save time.
Virtual Front Desk
With digital concierge, hosts can equip homes with Amazon Alexa or Google Home devices with curated information about how to turn on the TV or lights as well as about nearby restaurants and activities. As the vacation and short-term rental, industry continue to mature the property managers are becoming increasingly driven to improve their use of technology by adopting more and more software solutions to help them stay ahead of the game.
The Road Ahead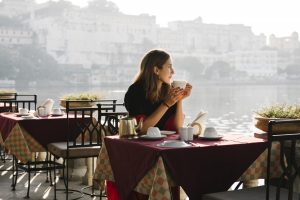 The vacation rental space is evolving and becoming more mature, it is very important for the providers to introspect the needs of their guests and the situation of the industry. In India, the trend is slowly picking. People have started to realize the importance of having a spare property as a source of revenue generation which has indeed opened doors to some creative startups in the space. We're hopeful that vacation rentals will go a long way in supporting the tourism sector's recovery and contribute to the country's economic health.
Join us for the upcoming webinar- The Big Boom'21 Future of Vacation Rentals and Homestays on June 4 2021 at 2 pm (IST) Founders of the leading vacation rental businesses like Airbnb, VistaRooms, Lohono Stays and Saffron stays will be coming together to share their viewpoint on the evolving consumer trends and address a few of the pressing issues faced by the rental owners in the industry, also share their secrets of scaling your vacation rental business in India