Empowered guests mean increased comparative search online. If your hotel website and booking experience don't stack up, you could be missing out.
---
In an increasingly digitalised world, it comes as no surprise that online channels form bulk of the travel bookings according to numerous studies. Google's Travel Micro-Moments study tells us that users have many moments that take them to many channels, including an accommodation's website. It is up to accommodation providers to make the most of this moment and convert it into a booking – no commissions paid.
What is a hotel booking engine and why do you need it?
A online hotel booking engine is a widget that appears on a hotel's website or social media and can be used by travellers to make their reservations online. It is connected to the hotel's property management system (PMS) directly or via a channel manager to showcase the most up to date rates and availability. An integration with a payment gateway ensures quick and secure payments.
The biggest reason for a property to have its own online hotel booking engine is to get commission-free bookings. Not paying out huge commissions to third parties such as online travel agents (OTAs) mean a direct increase in the property's bottom line. Some other reasons to invest in an online hotel booking engine are:
A secure, self-service platform that allows your guests to make a booking via your website anytime and from anywhere – without speaking with anyone in your team. This ensures you never miss out on a booking opportunity due to the non-availability of a staff member. For international travellers, it means booking without the worry of time zones.
Quick bookings when you opt for an internet booking engine that seamlessly links to your PMS with up-to-date rates and availability details.
An online booking engine adds professionalism to your booking process and says a lot about your brand and service.
Direct booking benefits offered via an online website booking engine help lure guests through the door, without a jump in commissions. When packaged smartly, you can ensure that your rate parity commitments are met, yet guests opt for direct online bookings due to the benefits associated with it.
It simplifies the administration around bookings for your staff and you. The STAAH booking engine even has features such as the Central Reservation System (CRS) that allow staff to book via the engine on your behalf.
Another data collection point, which in this day and age is another goldmine. More data on user behaviour and patterns means you can make more informed decisions that ensure more optimised booking journeys.
What features should you look for in an top online booking engine?
Alignment to brand and your website. Your hotel booking engine should be customisable to fit right into your website and reflect your brand's colours, fonts and theme. Book Now buttons, links and promo tiles on your website are the key entry path to the booking engine.
Responsive and user friendly. As mobile travel bookings rise, a booking engine that allows a seamless mobile booking experience is essential. From exploring rates, rooms and packages to payment, the booking journey needs to be easy and frictionless.
Secure payments via a connected payment gateway. It is a must-have feature for the booking engine. Only the highest security standards must be adopted by a booking engine.
Ability to add promo codes to help attract more customers.
Multi-lingual and multi-currency for properties seeking to attract international audiences.
Quick to load. If your booking engine takes forever to load for a user, you will likely lose them quickly. A performant booking engine is a must.
Greater flexibility to push out last minute deals and discounts for extended stays.
Integration with your PMS, channel manager and other connected platforms such as analytics and even Google Hotel Ads. Selected booking engines are Google partners and can drive bookings direct from Google search to their booking engine.
Provides rich insights to help property owners make informed, data-driven decisions.
---

Choose STAAH as your booking engine partner
Powered by top-of-the-line technology and driven by user needs, STAAH's SwiftBook booking engine is industry-renowned for their performance. Connect with our team today for your direct booking needs or let one of our team members audit your technology stack – a no obligations, free service to check if your booking journeys meet the expectation of modern travellers across all their travel moments.
---
Are you making the most from your online booking system? Find out here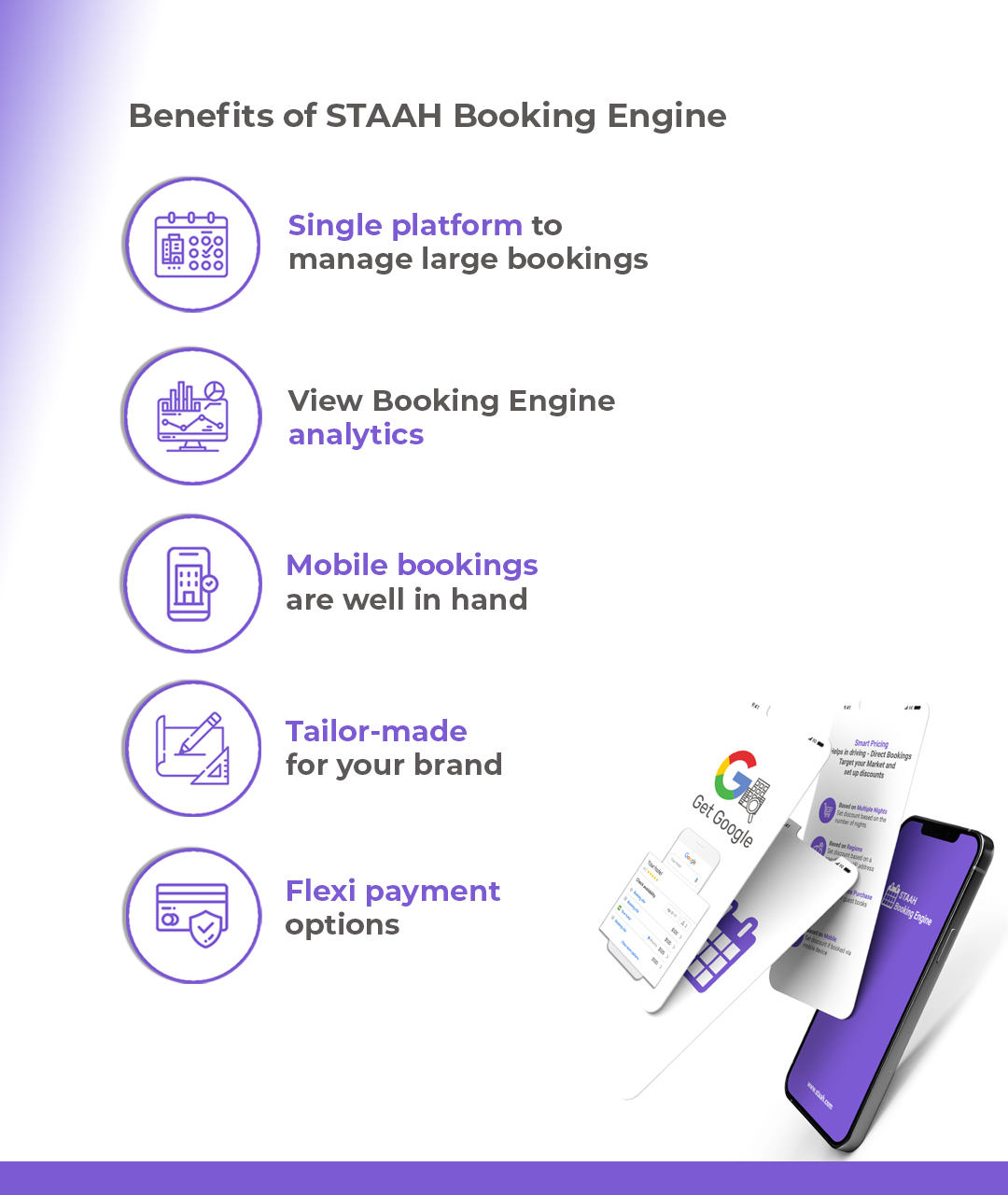 ---
How can we not mention STAAH Smart Pricing to boost your Direct Bookings: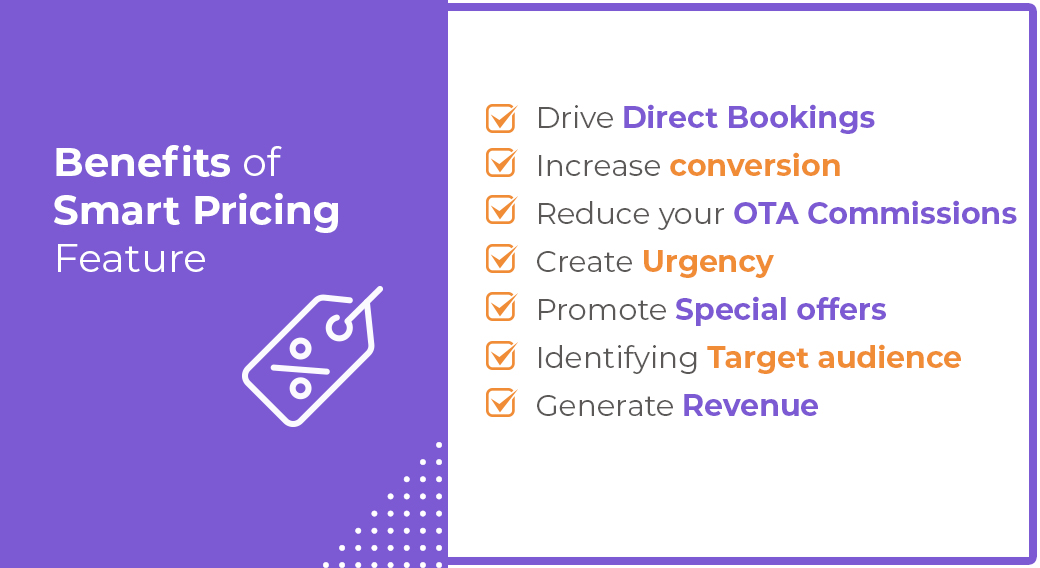 Find out an in-depth guide to the STAAH Smart Pricing feature and how it can help you drive bookings. Read here
---
Our team at STAAH will be happy to give you a 30-minute FREE DEMO. Sign up today.