How ready is your hotel's website for Google's latest algorithm change – page experience?
---
Are you ready for yet another update from Google?  The page experience. This time, the search giant has given plenty of time for websites to be prepared, mostly so businesses reeling from COVID-19 effect have time and resource to manage the change
What's on the cards?
A new ranking factor – Page Experience. As the phrase reads, this is about your hotel or vacation rental website's user experience. In short, Google evaluates a set of signals from the perspective of the user and what their experience is like interacting with your website. Let's delve into it a bit more.
First, the very basics …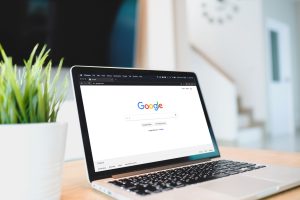 What's is Google's search algorithm and why you need to care about it?
The Google search algorithm is a complex system that 'crawls' millions of websites and takes note of everything it finds there, including the website's written content, the design, the way it's coded, how fast it loads, and how people are behaving on the website.
Which position on the search results your website appears on is defined by this algorithm. So, it is important to keep across major changes to it.
What is page experience? How is it measured?
You may serve the best food in your restaurant or have high-quality bed linen. But if you don't plate up the food well or layout crumpled linen, your guests will not be pleased. They will probably leave.
That's page experience in a nutshell.
You may have great images, fantastic content and top reviews, but if all this is not presented in a visually appealing manner or is too slow or jumpy to load, your website users will leave. In Google's words,
"The page experience signal measures aspects of how users perceive the experience of interacting with a web page."
The key elements affecting page experience according to Google are:
1.    Core Web Vitals
Core Web Vitals or a set of perceived user metrics. Primary among these are – 1) Largest Contentful Paint (LCP) or how fast your page loads. 2) First Input Delay (FID) or how quickly your page becomes interactive when loaded by a user in their browser (e.g. can they click buttons and navigate quickly?). 3) Cumulative Layout Shift (CLS) or how much elements on a page such as text, images or buttons move before loading.
2.    Mobile-friendliness.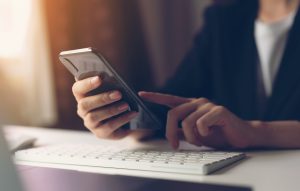 With an increasing proportion of search traffic being mobile, the responsiveness of your website on these devices is critical. Also, use of mobile-friendly technology in building your hotel website and how easy is it to use your website on mobile (is it easy to read? Is it easy to click on buttons when on mobile?)
3.    Safe browsing
Safe browisng or how safe your site is for users. It means not serving visitors malware, unwanted software, or tricking them into providing information that may later be used for fraud.
4.    HTTPs.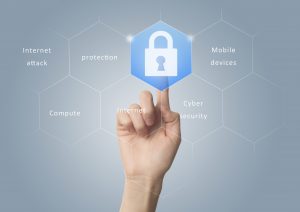 Another security-related factor, Google will prioritise sites with a Secure Socket Layer (SSL) certificate. This certificate ensures any data that is sent between users and your servers are encrypted and safe from hackers.
5.    Intrusive Interstitials
This one relates to web elements that stop your users from accessing the content on your site easily – think pop-ups that cover the entire screen or are hard to dismiss. However, reasonably sized banners or important disclaimers won't negatively affect your ranking.
How is your website performing for page experience?
The Internet has been well prepared with tools to arm you with information about your website's page experience. Your go-to tools for this should be:
·      Google Search Console. There is a separate tab with Page Experience for your website, linking to core web vitals, mobile usability, security issues and HTTPS.
·      Google PageSpeed Test which gives details on how to improve your core web vitals
Is this update business-critical?
Page experience has the potential to impact your site's ranking in the long term, but Google has announced that sites shouldn't see a dramatic change as soon as the update is rolled out. In most cases, page experience will act as a "tiebreak" to differentiate sites that are otherwise on par with SEO best practice, meaning Google will rank sites with an optimised page experience above sites without.
That said, a good site experience = a good guest experience. Any optimisation done in this space is always beneficial.
Where to next?
First, go into your Google Search Console to see where your hotel or vacation rental's website stands. Ensure you have the basics covered, i.e. secure browsing (e.g. STAAH is PCI-DCC certified, the highest standard of transactional security) and current SSL certificate. Next, compare yourself to other websites – is your content loading slower than theirs or moving too much on the screen? If so, fix the issue. Put yourself in your guest's shoes and visit your website. Do you enjoy the experience? If your answer is no, you need to look at your page experience more closely.
Page experience will be rolled out from mid-June, first on mobile and then desktop. As you unpack your search rankings, if you see a shift, check for page experience.
---
Need help to understand page experience and its impact on your website or the booking experience better? Connect with your STAAH team today at sales@staah.com