Continuing the trend of bringing you the best, here is a quick list of the latest product updates, enhancements, and features, that you should take note of.
---
STAAH MAX
Package Tile Display:


With the new enhancement, Now Bookers will see a link to view package information.
Benefit: View the package details before booking.


We have introduced a flag where properties can choose to display package tile/information on the listing page by simply enabling or disabling it.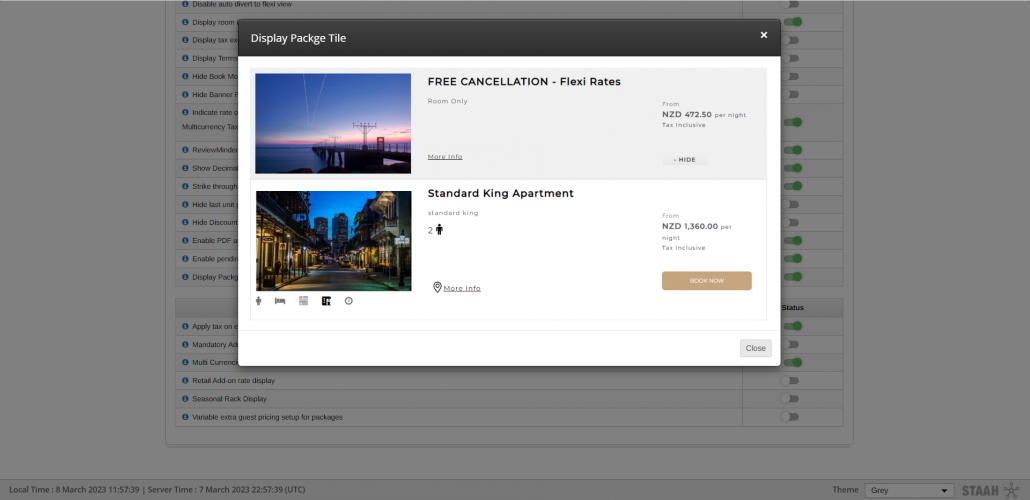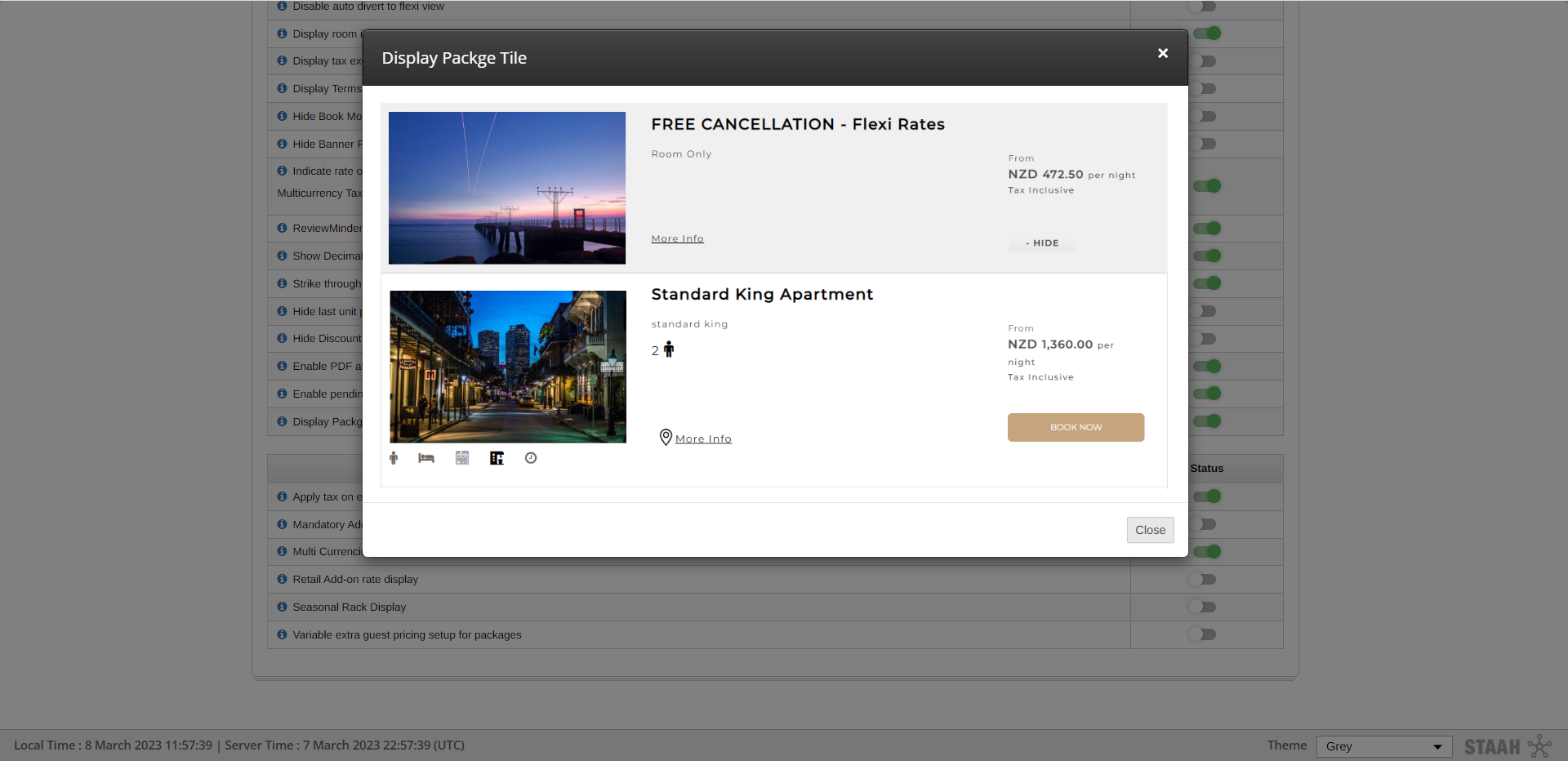 ---
Total Booked Rooms:


Save time by viewing rooms booked using the total booked option. View the total number of booked rooms (per room type).
Simply login to your MAX extranet and go to
Availability/Rates page > Select 'Control Options'
Select 'total booked'
A row will appear under each room, indicating the total rooms booked per day
Benefit: View Total booked rooms at a glance and save time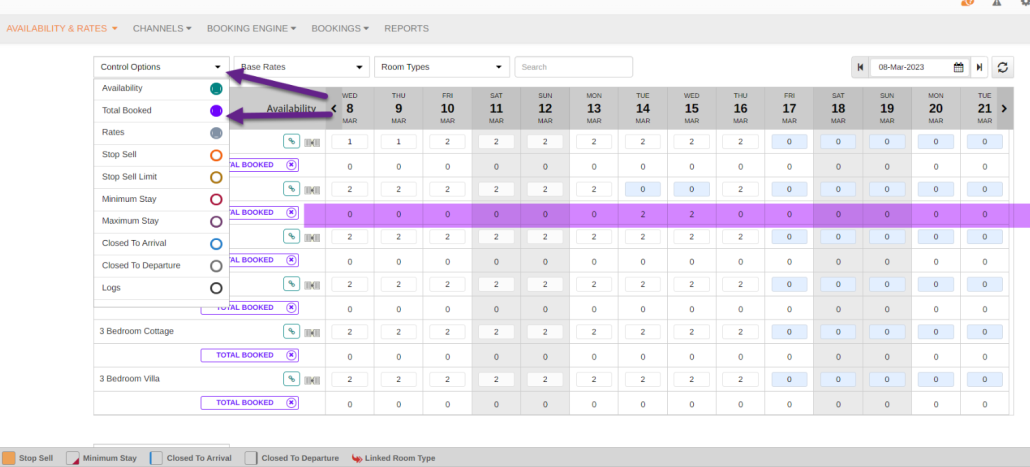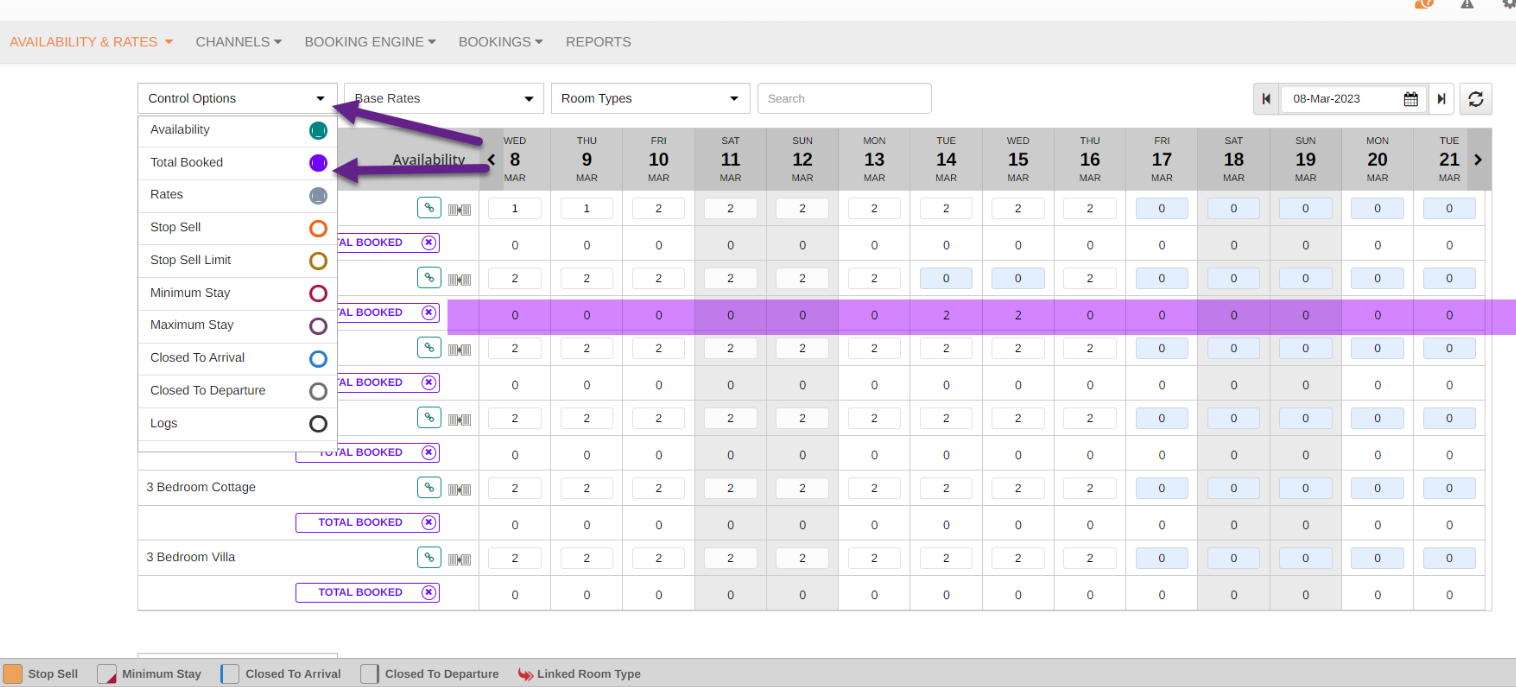 ---
Close-out Feature:


This awesome feature automatically applies Stop Sell based on time. This can be used by both STAAH MAX Booking Engine and Channel Manager. users.  Find out in-depth details about this awesome feature here 
Benefit: Apply Stop Sell for certain times at ease when you don't want to sell any room for a particular time frame.
---
Reports:


We have enhanced the Reports section in the STAAH MAX.
1) Booking Cancellation Report: A new report that allows a property to view and generate a report of cancellations, based on arrival or cancellation date.
Extranet > Reports > Booking Cancellation report
Applies to individual properties (not groups)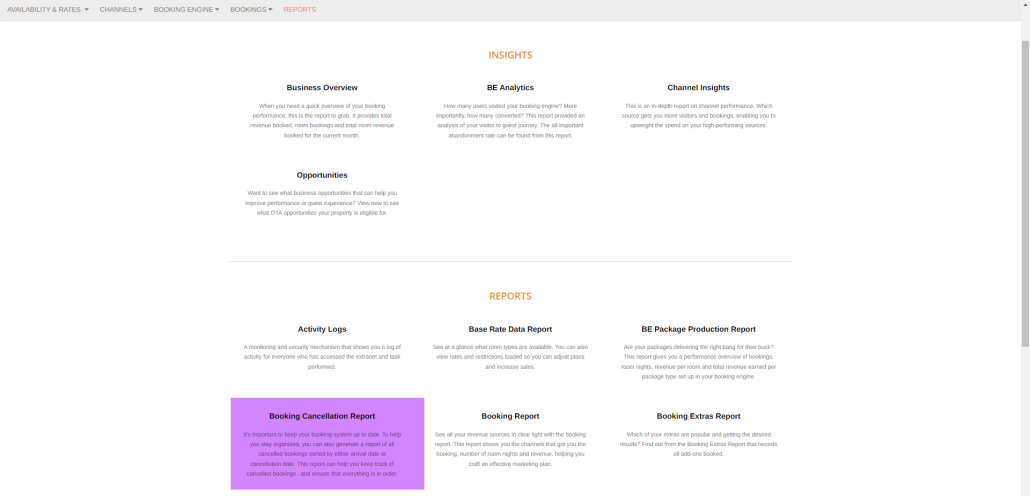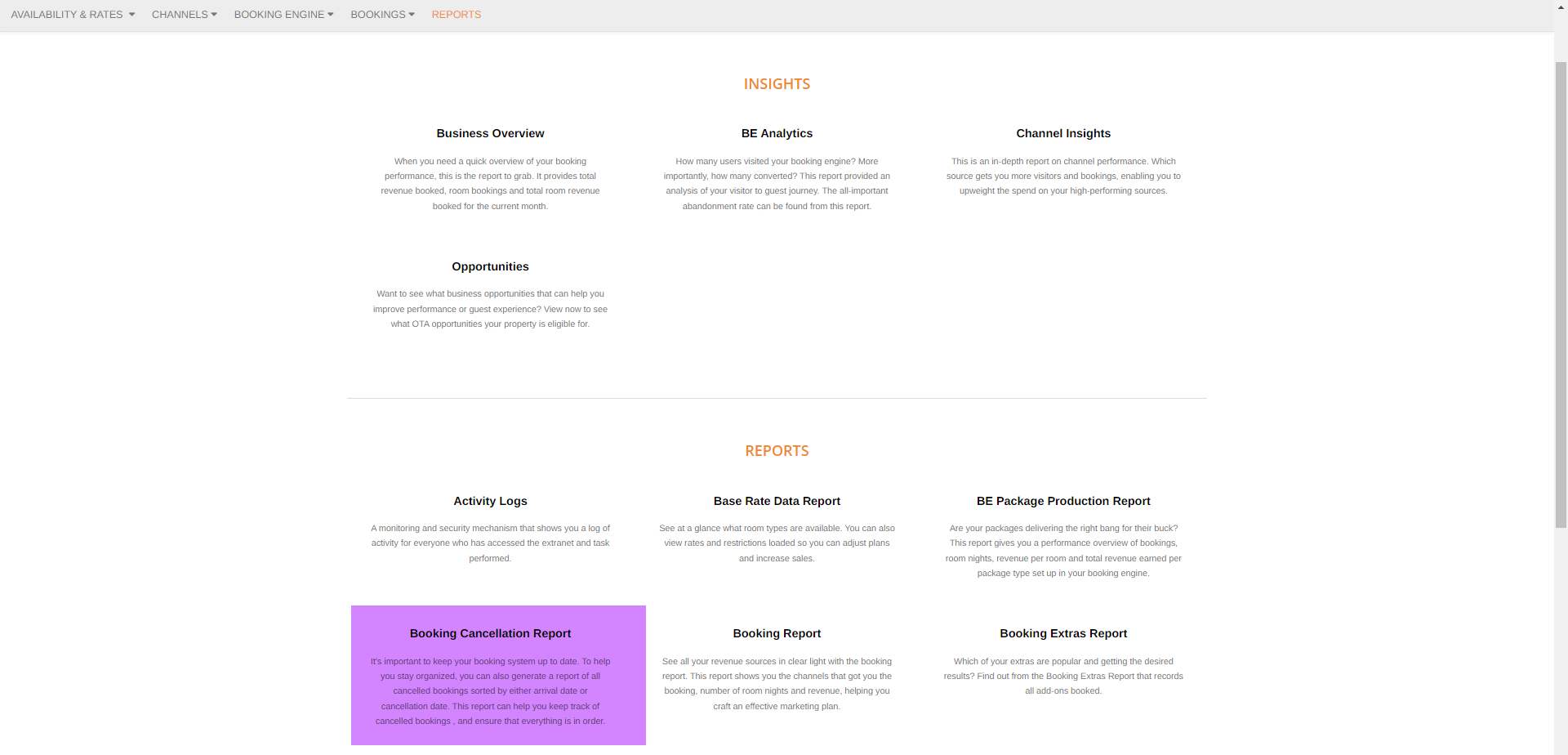 2) Guest Report: For Guest reports, there is now a Download option available
This applies to both individual property and group
To download this report, STAAH user must enter their access key.
3) Group Booking Report: To view Group Booking Report you will have to assign users' permissions, and properties assigned to them. This means users will see reports that contain their property's name.
Reports that include properties not assigned to a user, will not be visible to the user.
4) Group Availability and Rate Report: This Report allows group users to pull a report of Inventory and Rates
Group extranet > Reports > Rate distribution report
Enter date range > Select Property
Select the channel (multi-select option available)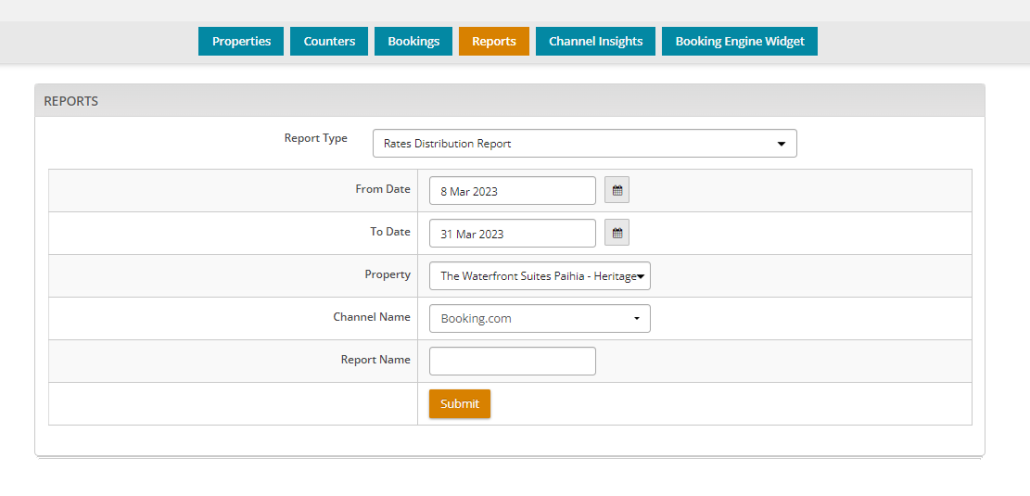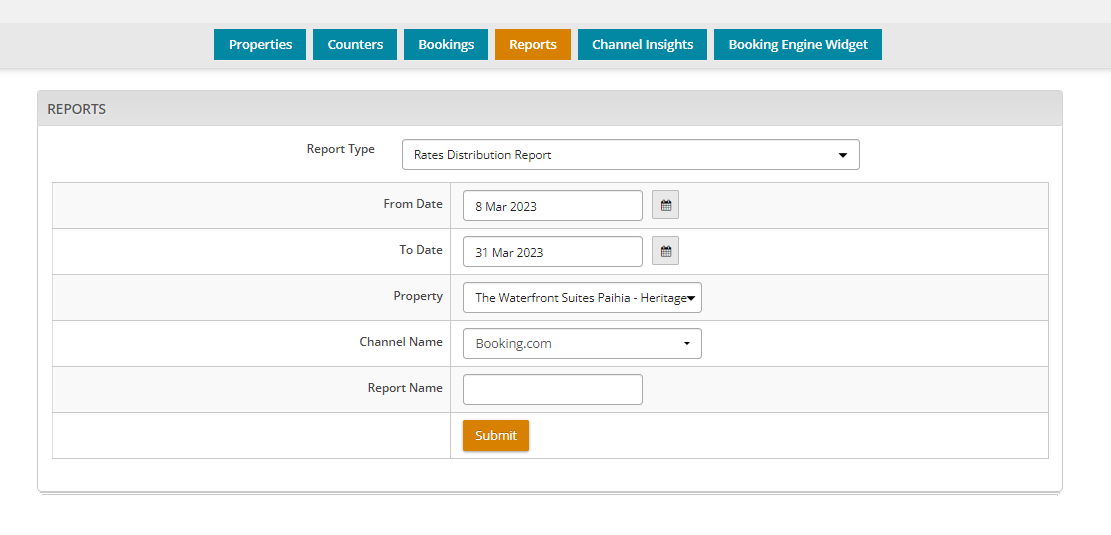 Benefit: More in-depth reports available
---
Counter feature:


This feature allows you to restrict packages booked based on room nights or bookings. It was a feature available at group level – we have now added to the property level. Find out the in-depth details here
Benefit: Available for both property and group available now
---
Reinstate Cancel Booking:


This feature allows a property to reinstate the cancelled booking. This applies to bookings received via the Booking engine.
The property has to login to STAAH and follow the steps to reinstate cancelled booking.
Extranet > Bookings > Advanced Booking Search > Select booking > Reinstate booking
Benefit: Properties can reinstate the booking if payment is received after the booking was cancelled, or an agreement between the property and the booker is made.


---
WatchMyRate Enhancement:


We have added a feature where a property can exclude packages from the WatchMyRate discount.
Find out the in-depth detail here
Benefit: Exclude packages from the WatchMyRate discount widget
---
Preview option for InstantSite Website:


Properties can now preview themes.
Benefit: This option allows properties to view the theme before selecting/enabling it. The preview option applies without the property being live.
---
Promo Code – Custom Days


A new field has been added under the validity of the date. You can now set a custom date for the promotion which means apply the promotion to custom days of the week otherwise by default it is set for all days of the stay.
Find out more here
Benefit: Apply promotion only to specific days chosen
---
If you have any questions feel free to contact your local support team or visit our help centre.