On the lookout for a technology solution that enabled efficient distribution and grew bookings, Hotel Polo Towers Group found STAAH.
---
Luxury out east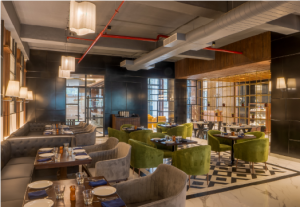 Hotel Polo Towers Group is a collection of intimate luxury hotels hidden in holiday destinations across Meghalaya, Kolkata, Tripura & our budgeted hotels at Allahabad-Jabalpur offers leading facilities and services, making it ideal for corporate and leisure travellers. Our northeastern retreats recall an era where holidays are sun-kissed and days spent idling and flipping through old magazines against the backdrop of charming, quiet neighbourhoods.
The Polo Tower group combines luxury with simplicity, with a touch of perfection. This group presents to you, bespoke accommodations that are dipped in fabulous furnishing and customised for your comfort, an in-house restaurant, fabulous banquets, rejuvenating spas and more – all complimented with their signature hospitality.
A modern hospitality group plagued with ancient problems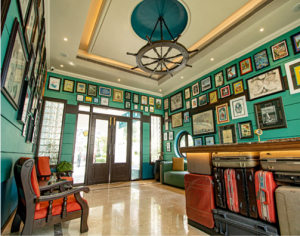 Rate distribution across all channels in bulk was made easier through Staah. Not only distribution of rate but also applying different seasonal offer for our hotel and resorts became quite easier.
The group was missing critical insights needed to understand demand better and apply effective revenue management strategies to grow the bottom line.
STAAH provided the path to results the Hotel Polo Towers Group craved
The STAAH channel manager provided a panoramic view of all inventory and rates across every online channel, synced at bulk. Since the updates are made in real-time across all channels, the group was confident it was serving out the most accurate information at all times. Features such as revenue management and stop-sell limits ensure every property derives maximum benefit.
Apparently,  Polo Floatel Kolkata, Hotel Polo Max Allahabad and Hotel Polo Max Jabalpur are also working with Revseed which provides an automated service to change rates and work on innovative pricing strategies effortlessly. As a result better yield is guaranteed at all times. Both STAAH channel manager and booking engine offer advanced insights that help property owners take the information of inventory and pricing decisions. For groups, insights are offered at both group and property level, making it easy for the management to keep across every property.
Soon after integrating with STAAH, Hotel Polo Towers Group started getting additional room nights with better yield by applying innovative pricing strategy.
Every STAAH feature has its own special place for the revenue managers at Hotel Polo Towers, but what has stood out has been the user-friendliness of the system. STAAH is very simple to work on. Compiling revenue reports for big hotel chains can be a painstaking task. STAAH makes it simple whilst providing a number of other reports to inform better revenue decisions.
Another stand-out element of STAAH for Hotel Polo Towers has been the customer service. The team takes extra effort to train all team members to use STAAH in a manner that maximises the benefit to the business. Any technical issues are quickly addressed.
STAAH did not just meet the expectations of the Hotel Polo Towers team, it exceeded them. This is reflected in the phenomenal growth they have seen since partnering with STAAH.
---
To find out more about this luxury group visit www.hotelpolotowers.com