A lot has changed in these few short months. What has not changed is your guests' expectation to be wowed by your experience and service.
---
It used to be that guest experience was a key differentiator in a sea of sameness. Now the challenge is not just to meet your guests' expectations but to adapt to new ways to surpass and exceed them.
Having robust health and safety guidelines is given. You will win lifelong loyalty by demonstrating your authenticity in adopting this change and making your guests feel safe.
For instance, a major American airline turned back a flight when passengers refused to wear masks.
Before we look at what guest experience looks like in a world of Coronavirus, let's look at
What is guest experience means?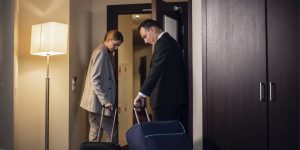 Guest experience is more than the service you offer when a guest walks through your front doors. It's the first time they're even aware of your property or your brand. It starts with the brand awareness and their experience with that brand, specifically. And it continues through their entire customer journey, from booking their room to checking in and checking out, and even long after their stay when they're considering another visit.
Why guest experience matter?
Your guests are a powerful marketing tool. In this age of online reviews, especially as guests seek trusted and safe experiences due to COVID-19, a recommendation from someone who has stayed with you goes a long way to build trust and credibility.
Tips to deliver stellar guest satisfaction and experience in the times of COVID-19 are:
1 Focus on hygiene and cleanliness: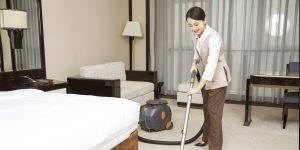 Hygiene practices and procedures are a key selling point. Potential guests want to know the measures that have been implemented and that their health and wellbeing have been prioritized. These measures must be communicated in advance via all available online channels such as your website, social channels, and listings on OTAs. Equally, display the new hygiene standards – including expectations from guests to adhere to these – through clearly displayed signage on-premise.
Make sure your health and safety guidelines always adhere to the local government advice. More importantly, it is critical to train your staff on these new policies. Giving rooms a good clean after a check-out, even "rest time" between bookings is becoming common as more stringent health measures are adopted.
2 Be flexible: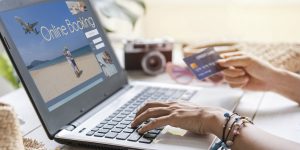 Uncertain times call for greater empathy from hoteliers. This empathy, in the form of flexible cancellation policies, will earn you loyal guests. You could get creative with your cancellation policy by offer guests gift cards when they change or cancel non-refundable bookings.
3 Adopt a contactless service model: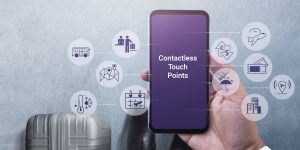 Driven by a need to be socially distant, contactless service is not just appreciated – it is expected. Introduce online check-ins and check-outs. Upgrade your point of sale system to be speedy and mobile. Take payments via a virtual payment gateway link pre-arrival to avoid handling of cash or credit cards by staff. Longer-term, you may even want to consider keyless entry activated via mobile apps.
4 Guests want tech-savvy accommodation:
Guests expect hotels to be keeping up with technology. A presence on social media channels, such as Facebook or Instagram, is vital, especially for up-to-the-minute updates. They expect hoteliers to deliver a contactless experience without compromising on quality. A hospitality world where the Internet of Things (IoT) is embraced through products such as Alexa, Google Home, smart lighting, etc to minimize touch is being further defined in this era.
5 Focus on in-room facilities: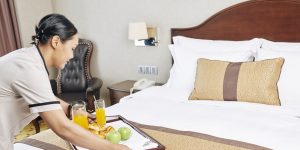 As guests avoid common areas to avoid overcrowding, they spend more time in their rooms. Make sure it has all facilities needed. If you're welcoming business guests, check that they have everything needed to work comfortably from their room. Widen your dine-in menu as they may be favored over buffets and restaurant service.
6 Personalized experience:
Contactless does not mean non-personal service; personalization is the key to making your guests feel special. If you're welcoming a returning guest, make the check-in quicker by using details from the previous booking. Smile, even if it is hidden behind a mask. If the guest has stayed with you before, use what you know of them to customize the current visit. At the very least, leave a welcome message.
Conclusion
This is a pivotal moment. What we're creating now is history. How we react now will impact us in the years to come.
While the pandemic has brought change and unfortunate times for the travel and hospitality industry, it presents an opportunity like never before. You have the option to rebuild your brand to be more customer-focused and digitally-led to achieve the responsiveness of start-ups and digital natives while tapping into the data and tools that you already have. And when you do this, you will be able to deliver an experience that will surpass the expectation of your future guests.
---