Your front desk staff is a gold mine for extra revenue. With a little bit of training, they can be trained to convert enquiry calls into bookings. More importantly, being the ones who deal with the guest on a one-on-one level, they are well placed to get repeat visitation.
Hotel Marketing expert, Doug Kennedy, explores the role that front office staff play in your distribution strategy, why you cannot ignore them and how you can make this all-important channel work harder to get the bookings.
---
Hotel revenue managers and marketing executives have a constant struggle to stay up to date on the changing roster of distribution channels. The electronic distribution landscape is ever –changing, thanks to the mergers of existing players (like Orbitz and Expedia, for example). Likewise, the list of new entrants continues to grow (with new offerings from TripAdvisor and Amazon).
However, one often overlooked channel that continues to produce is the front-desk team working in your lobby right now.
While hotel investors bemoan the substantial growth in the "cost of customer acquisition," the great news is that with a little training on profit optimization, your front-desk team can both find new guests and also decrease distribution costs for repeat guests. Here are some examples.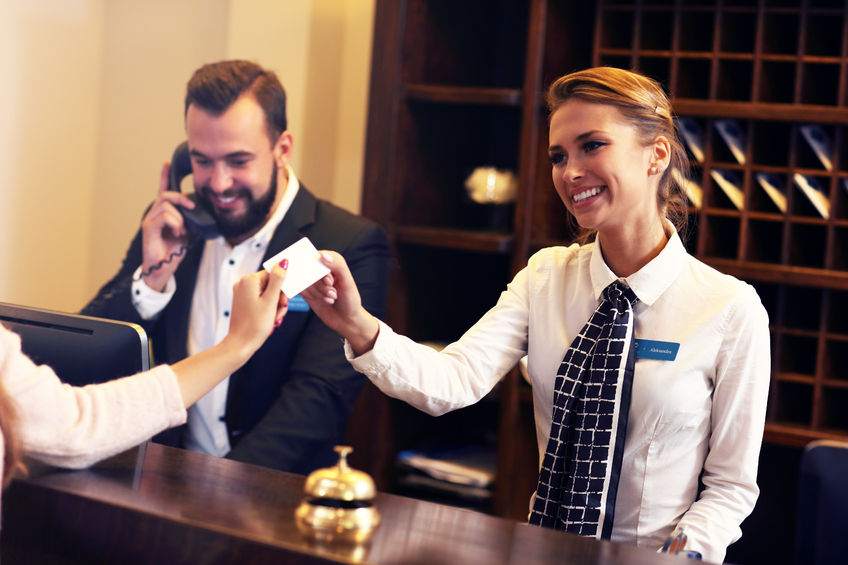 ---
The front desk team can decrease distribution costs by:
1. Avoiding transferring calls off-site to the brand (or third-party) call center.
Whether you are part of a brand or use a third-party call center, there is typically either a flat rate per call charge or a commission. If you ask most managers they will tell you that the front desk is only supposed to flip calls offsite when they are busy. However, being in the front-desk mystery shopping business, I can tell you for sure that calls are often transferred when it is not necessary to do so. Make sure your team is aware of the hard costs and also consider implementing a small incentive for every booking they secure.
(Note: If your hotel has on-site reservations this is also an opportunity, as experience shows that calls are often transferred unnecessarily even when the office is staffed. Ironically, instead of fielding calls they are often busy entering—or proofreading—third-party extranet bookings. Addressing this issue can save call center booking costs and also improve your call conversion, as on-site agents should be able to convert at a higher level than central reservations.)
2. Encouraging those who are simply calling to double-check the rate they see on an OTA to book directly right now.
Many of today's callers state right up front that they are comparing a rate they see online. Being in the call-monitoring assessment business, I often hear real callers say something along the lines of, "I just want to verify a rate I see online." We also hear too many front-desk agents respond by simply stating the rate. Instead, train your team to go on and ask, "May I go ahead and secure that for you right now?"
3. Offering return reservations.
No one knows your regulars like the front-desk crew. Train them to offer return reservations for those they know visit regularly. This not only helps reduce third-party distribution costs, central reservations fees and CRS fees, but it also ensures that you do not displace your most loyal guests.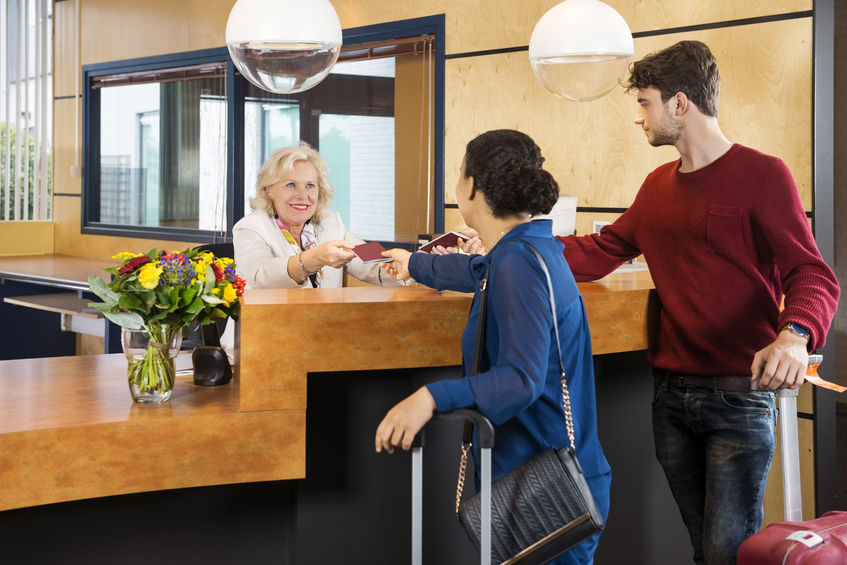 ---
The front-desk team can increase revenues by:
1. Converting reservations inquiries by those who want to speak with someone on-site.
Even if you are part of a hotel brand that pushes you to send all calls off-site, many callers insist on speaking with someone directly at the hotel. This is often a prospect who is confused by online guest reviews or who has a specific question or request. Train your team to recognize this as an opportunity to convert a call and to create a future repeat guest.
2. Capturing walk-ins and "move overs."
Most walk-in guests simply ask "What are your rates?" From what I observe, too many front-desk colleagues simply quote a rate, and it is usually the lowest. Instead, train them to quote a menu of options and to offer to show the rooms. Train them to also be on the look-out for guests who are staying elsewhere who are interested in changing hotels; this happens most frequently at resorts and hotels catering to long-term guests. In this case they should definitely offer to show the guest various rooms and give them a choice of locations and views.
3. Upselling at registration.
With many guests these days choosing pre-paid rates or booking at third-party sites operating under the merchant model, those who show up at the desk have already paid for their room. This makes it easier than ever before to use the "incremental sales" technique of mentioning only the additional fee required to upgrade.
4. Looking for leads for the hotel sales department.
Train your front-desk colleagues to engage business travelers upon arrival. This helps build rapport and shows interest in the guest. Train them also to be on the lookout for those who mention working for new companies that are expanding into the region, and to politely solicit contact information of those responsible for travel. These leads can then be turned over to the sales department.
5. Handling after-hours inquiries, especially for SMERF groups.
Many of those who are organizing group travel for social events, weddings, youth sports teams and religious groups contact the hotel after hours for information on rates and availability, or perhaps even walk in to inquire. Train your team to show enthusiasm for hosting the group and to explain that the sales department is dedicated to working with such planners. Provide them with a lead inquiry sheet for securing basic details.
---
About Doug Kennedy
Doug Kennedy is President of the Kennedy Training Network, Inc. a leading provider of customized training programs and telephone mystery shopping services for the lodging and hospitality industry. Doug continues to be a fixture on the industry's conference circuit for hotel companies, brands and associations, as he been for over two decades. Since 1996,Doug's monthly hotel industry training articles have been published worldwide, making him one of the most widely read hotel industry training authors in the world. He is the author of Still On The Road to Sales and Guest Service Excellence. Visit KTN at: www.kennedytrainingnetwork.com or email him directly:  doug@kennedytrainingnetwork.com