In the near future or far, the COVID-19 pandemic has fundamentally altered the travel and hospitality industry. Let's understand what some of these changes are – and what they could mean for your property.
---
A technology revolution
Worldwide lockdowns and "no-contact" safety measures triggered a forced digitalisation in every sphere of activity. The hospitality industry is no different and has adopted this change with agility. From booking to check-out, the digital transformation is apparent.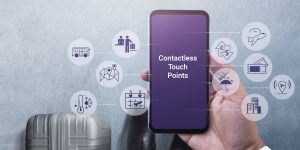 The online booking process has been made more robust with online check-in and payments. Guests can personalise their stay while booking with their choice of room rate, bed, meals, etc. Mobile check-in is commonplace and hotel lobbies have safe kiosks for online check-ins where needed – no more standing in queues near other guests. Guests can order meals in rooms with a smarter room service system.
While some of these technologies are not new, their use has been rampant in these pandemic times.
Going into the future, apart from on-floor use of digital applications, hoteliers will also need to become smarter about data collection and utilisation. Dynamic supply and demand models need to be updated and deployed in order to maximise revenues in a changing travel environment. With a few notable exceptions, true supply and demand for hotel rooms aren't programmatically adjusted or traded. They need to be if the industry is going to successfully adapt.
Brand diversification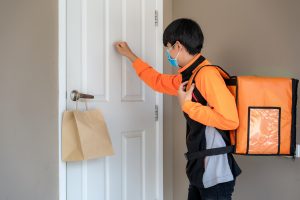 As room revenue dried up, hoteliers looked for new ways to generate revenue. From "home-offices in hotel rooms" to meal deliveries and stronger customer loyalty programmes, hoteliers will need to apply ingenuine ways to generate revenue – both for sustenance and prosperity.
Changed customer preferences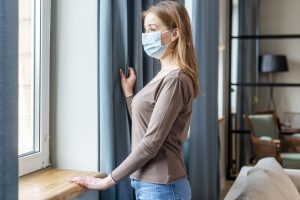 The post-pandemic guest is already shaping up to be very different from the ones we left in January 2020. Health and hygiene are the centre and front of every experience. Guests need to be assured of cleanliness – not just the dust, but a deep clean and complete disinfection. This could mean not just a change of your housekeeping regime but also the introduction of stand-down periods for rooms as a mandatory to allow for such cleaning to take place.
As people are staying away from public transport, local travel and nearby destinations that can be reached by private transport are preferred. This is expected to last into at least the medium term till vaccinations take root. It will pay to change your target audience to cater to these guests in your location. Staycation anyone?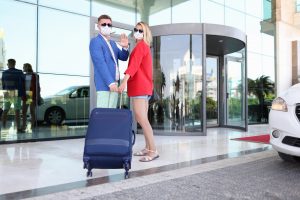 As families have been kept apart for so long, easing of restrictions is already seeing a rise in multi-generational family gatherings – is your property suited for this audience?
Wellness and nature are other trends that are becoming stronger coming out of the pandemic. Properties that cater to this experience or can expand to tap into this audience set could benefit greatly.
Corporate travel and events
Event-based corporate travel is expected to be the slowest to bounce back due to the numbers and proximity associated with this segment. For hoteliers, this means re-utilisation of spaces allocated to corporate events. Could you use your space for a family attraction that could bring in bookings in the short to medium term?
Planning for crisis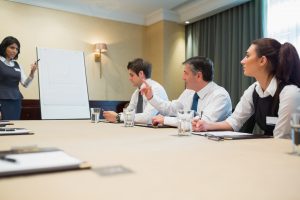 Like it or not, crisis planning will need to become an even more essential part of hotel operations after travel restrictions are lifted. This means not only having adequate sanitation measures visibly in place to reassure nervous travellers, but also anticipating risks like public health emergencies, natural disasters and even climate change in future capital and operational planning.
Your property may not be in a place to hire a full-time resource for crisis management, but it will pay to have a consultant on board to help you get through this pandemic and build a sustainable business model when another crisis strikes.
Conclusion
The post-COVID-19 world will never be the same as before. And humanity will also never be the same. Now that these changes are in effect (or at least clearer to us), it is important to start crafting strategies and plans to capitalise on the new trends and adapt business models to facilitate growth and success in the new normal.