From the stressful job of a revenue consultant to the freedom of the road, Harmit Kaur talks about living life in the fast lane – literally!
"Why should guys have all the fun?" says Harmit Kaur, a passionate motorcyclist and revenue consultant for the Bawa Group of Hotels in India. "A biker is a biker. There is no such thing as a male biker or a female biker. It's all about the passion for the machine."
Harmit is among the new generation of riders, who are finding and inspiring each other with shared ideas of adventure, companionship and the freedom of the road.
"Biking has been a male preserve for too long. A way for men to assert masculinity," she says. "But why should the only image that comes to mind when you think of a girl on a bike be that of her riding pillion?"
For Harmit the passion for riding began with her long-standing love for the Harley Davidson brand. "It carries a special swag and when it is ridden by a lady, it gives her a feeling of empowerment," says Harmit.
It's not just empowerment. For Harmit riding has also been a release from her demanding career – that of a revenue consultant. "This is my weekend; my let it down and go crazy hobby," says the mother of two of her bike.
She draws synergy between her career and biking by saying that they are both exciting. One requires the mind of a machine, and the other sees her pushing a machine to its limits. "As I see it, the two roles fit my dynamic profile perfectly."
Harmit's successful hospitality career spans across India and south-east Asia, including Singapore. She currently calls India's buzzing metropolis, Mumbai, home and works for the Bawa Group of Hotels (that owns boutique properties in key locations around the city), where too she is breaking the norm.
"I believe revenue consultants need to think of their role as more than calculating RevPar and ARRs. We need to think beyond what we do daily, step out of the box and explore new possibilities in order to excel," says Harmit. "It will make us not just better revenue consultants, but also better people."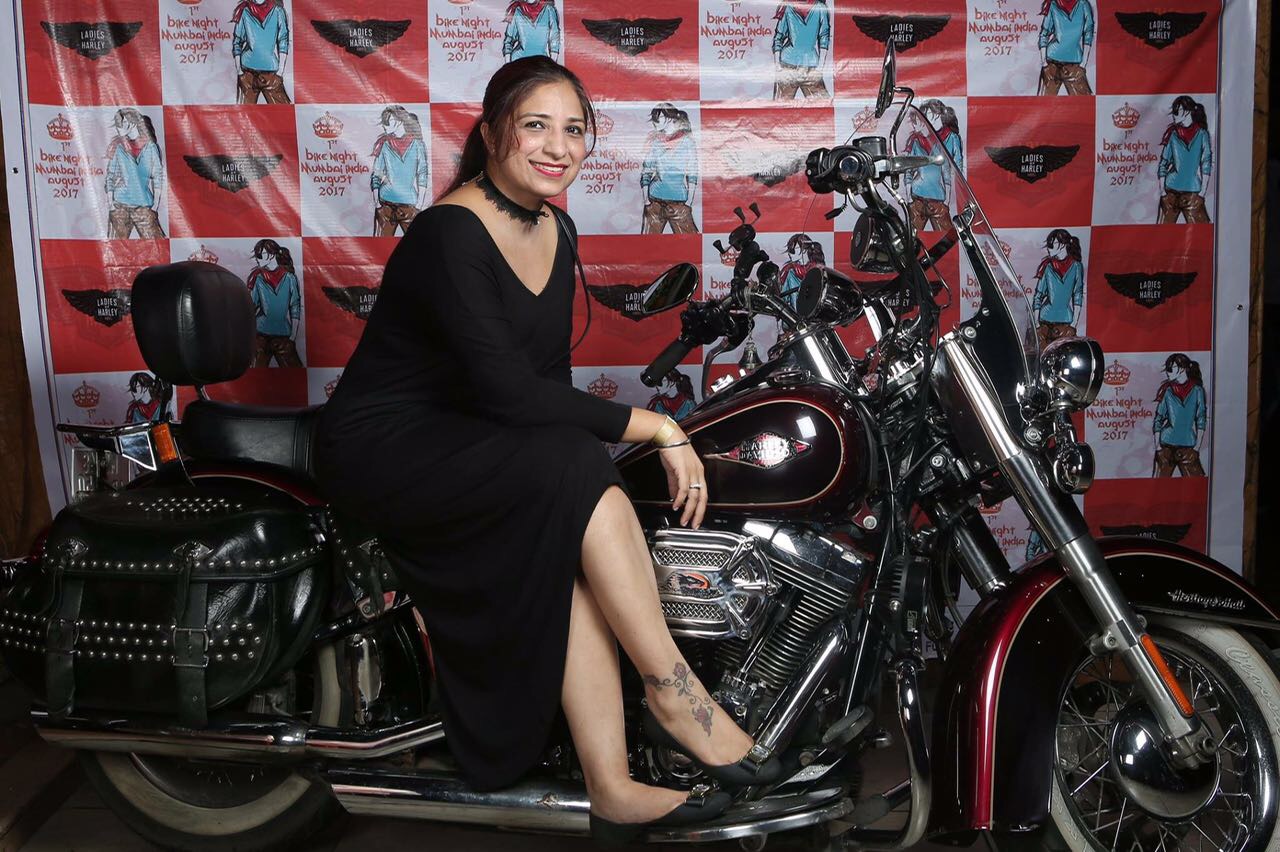 Harmit is seen riding around the city on most weekends with her husband and few other women who also share her love for bikes. Harmit is a mother to a teenage boy and a younger girl, a role she probably enjoys most, balancing it superbly with her passion for riding and making a difference to the bottom line of hospitality businesses. She is also proud to do her bit for society by riding for charities, including one for breast cancer awareness.
Next on her long list of achievements is cross-country riding. "So far I have ridden only within Mumbai city. But I am looking forward to exploring other cities and riding across states."
With her gutsy attitude, we don't think it will take her long to achieve this dream too.
---
Harmit Kaur is the first in our series of blogs on hoteliers in different roles. Do you know of a hotelier who should be featured in this series – people who push boundaries or have a passion that everyone should know about? Email us at marketing@staah.com.